Last Updated on August 11, 2013 by Leyla Kazim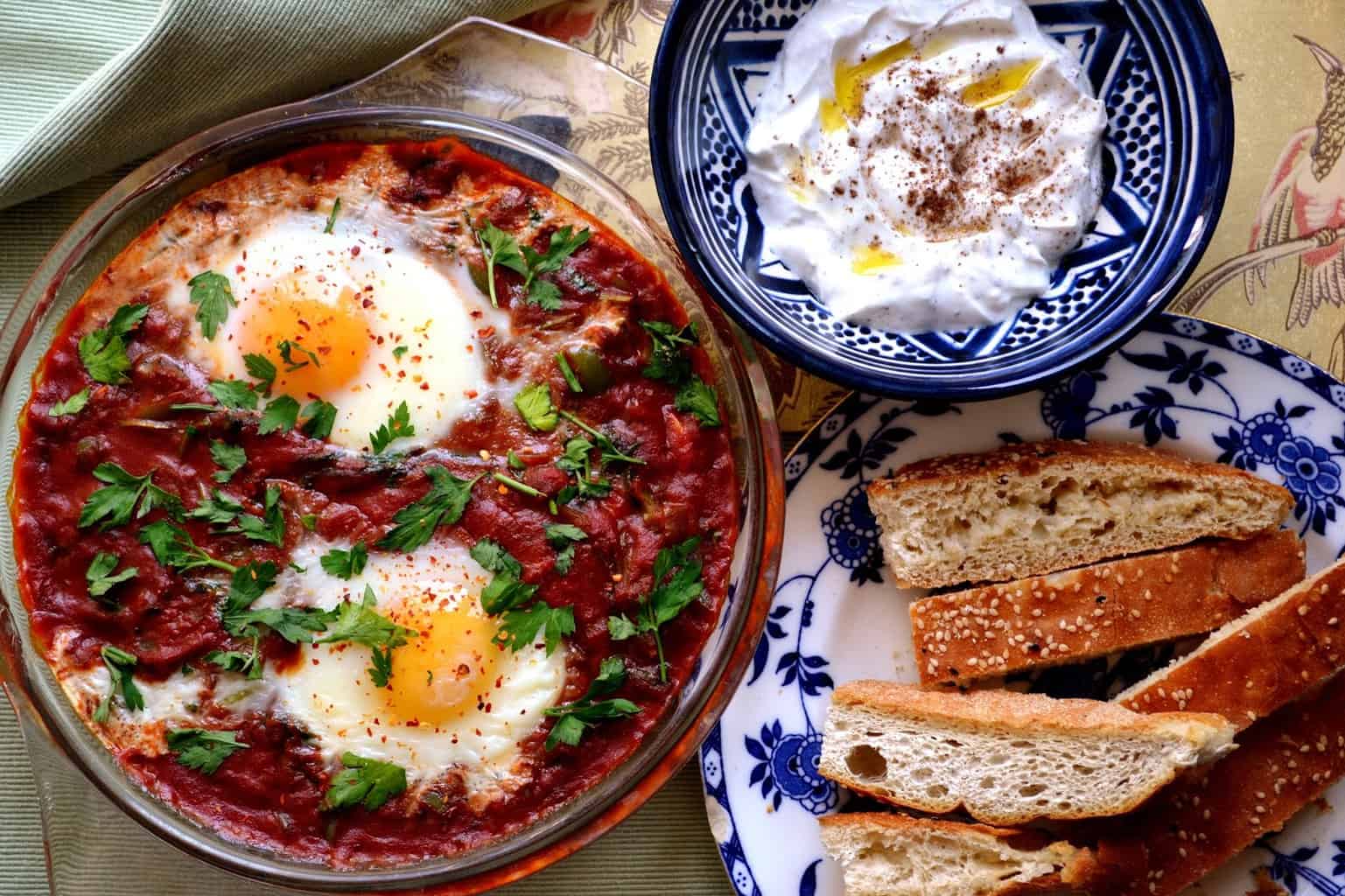 Whenever I utter the name of this rather wonderful staple of the Turkish breakfast table, I inadvertently but consistently slip into spitting some old school 50 Cent lyrics into my air-microphone:
'Many men; many, many, many, many men
Wish death upon me
Lord I don't cry no more
Don't look to the sky no more'
A blast from the past that were my university days each time. I of course know no further lyrics to this 'song'. Whatever did happen to Fiddy C anyway? I'm not entirely sure anyone cares.
Questionable London clubs frequented in 2003 aside, menemen is a rather fabulous and different way to eat eggs with the addition of tomatoes and peppers. The traditional recipe sees the eggs scrambled, but I've left them unbroken and with dippy yolks for cascading and deep orange bread accompaniment. Mildy spiced and very hearty, this is a great example of the course of the day the Turks do so exceptionally well. Serve with chai and the best quality bread you can find and if it's topped with sesame seeds, even better.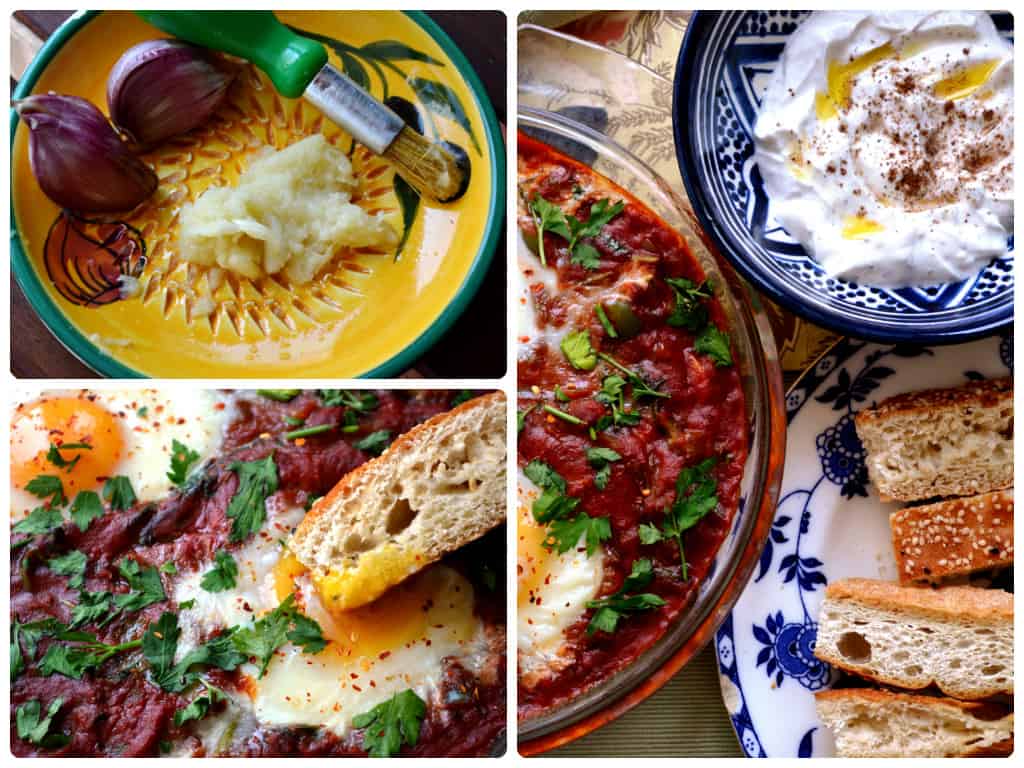 Menemen with sumac yoghurt
Serves two, or one very hungry person (i.e. me)
For the eggs
1 x green pepper, finely chopped
1 x large green chilli, finely chopped
2 x garlic cloves, grated
1/2tsp cumin seeds
300ml sieved tomatoes
Handful of spinach
2 x eggs
1 x lemon
Olive oil
Small bunch of fresh parsley
For the yoghurt
2 x heaped tbsp strained yoghurt
1/2 x garlic clove, grated
Generous pinch of sumac
Chilli flakes (optional)
Salt
Olive oil
Preheat the oven to 180C.
Pour a glug of olive oil into a saucepan and on a low-medium heat, gently fry the garlic and cumin seeds for a couple of minutes. Add the pepper and chilli and fry for a few more minutes until they are soft.
Add the sieved tomatoes and let bubble for a few minutes. Season with salt and pepper to taste and a squeeze of lemon juice. Turn off the heat, add your spinach leaves and stir until they're wilted in the sauce.
Pour this mixture into a shallow but wide oven proof dish. Create a couple of wells in the sauce for the eggs. Crack one egg into a cup then carefully pour it into one of the wells. Repeat with the second egg. Place in the oven until the whites become opaque but the yolk remains runny.
In the meantime create the yoghurt by combining all the ingredients and topping with a pinch of sumac and drizzle of olive oil.
When the eggs are ready, sprinkle with a little coarse sea salt, a few chilli flakes and some chopped parsley. Serve with toasted Turkish bread.
Afiyet olsun.