Last Updated on September 7, 2017 by Leyla Kazim
A recipe for macaroni cheese muffins with an almond and thyme crust
I don't need much of an excuse to eat cheddar, a cheese that's most definitely in my top five favourites. So when the nice folk over at Danish cheese brand Castello asked me to come up with a simple recipe that 'breaks the rules', using one of their three Tickler cheddars, I needed little persuading.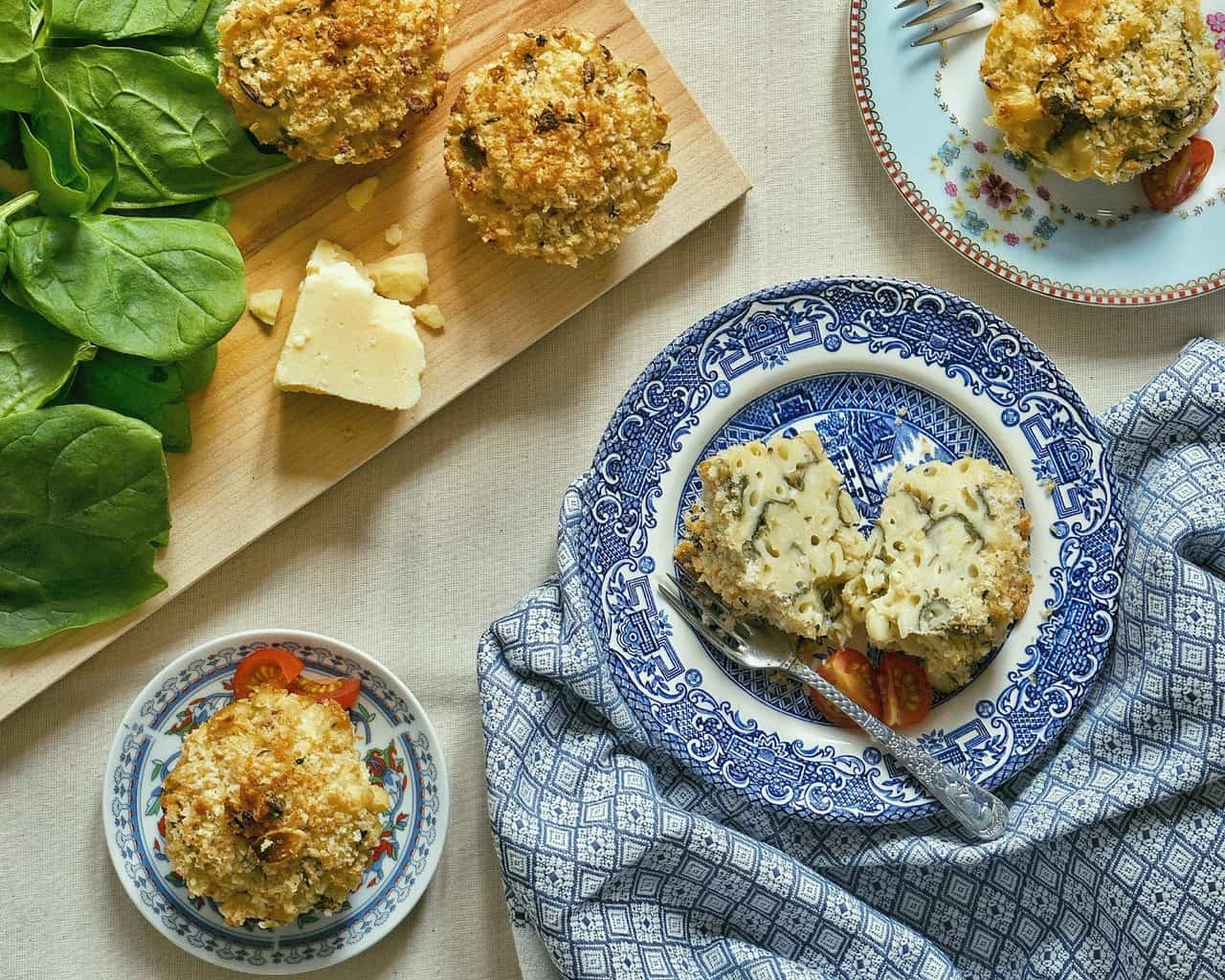 macaroni cheese muffins
l
I've taken inspiration from a classic Cypriot dish called firin makarna (oven-baked macaroni cheese), where grated halloumi is used to make a cheese sauce, it's layered with lamb mince, baked in the oven, allowed to cool and harden, and served at room temperature portioned up into cubes. It's a different baked take on what is one of my favourite plates of food in the world: halloumi pasta with lemon and mint.
Instead, I've stuck with a classic cheese sauce using Tickler Extra Mature Cheddar, omitted the lamb so it's good for veggies, added some spinach to help with the fibre quota, and jazzed them up with a thyme, almond and breadcrumb crust for extra flavour. I've also made them into individual muffin portions, so they're perfect picnic and party finger food. They're really very good. But then I guess it's hard to go too wrong with pasta and quality cheese.
RECIPE: Almond and thyme-crusted macaroni cheese muffins
Makes around 18 muffins
For the cheese sauce
600ml whole milk, room temperature
50g unsalted butter
50g plain flour
350g block of Castello Extra Mature Tickler Cheddar, grated (keep 30g aside) (pic 2)
Fresh nutmeg
Black pepper
For the muffin crusts
2 garlic cloves
2 tbsp olive oil
1tsp butter
1//2 tbsp of thyme leaves
50g panko breadcrumbs
30g of grated Castello Extra Mature Tickler Cheddar (what you kept aside from above)
20g toasted almond flakes
For the muffins
400g elbow macaroni
70g baby spinach, roughly chopped
Here's the link to the step-by-step recipe for these macaroni cheese muffins with almond and thyme crusts on the Castello website for you to try at home. If you do, we'd love to know how it went! You can share your cheesy pasta muffins on Instagram and Twitter tagging @CastelloUK, or using the #DiscoverTickler hashtag. And tag me as well please – I'd love to see too.
This is a sponsored post, in partnership with Castello, as part of their #DiscoverTickler campaign. I hope you get to try this recipe – it's GOOD.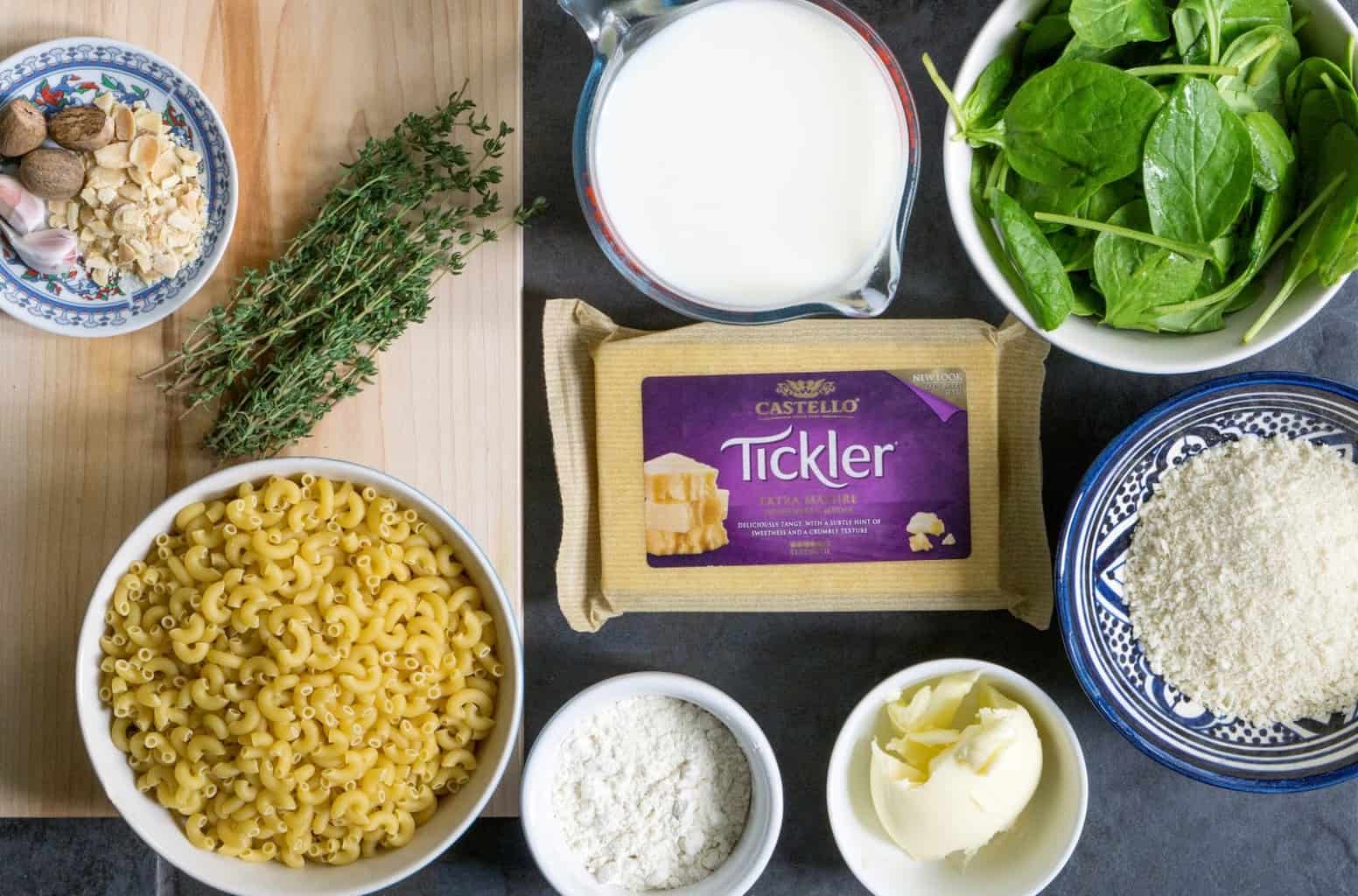 ingredients for almond and thyme-crusted macaroni cheese muffins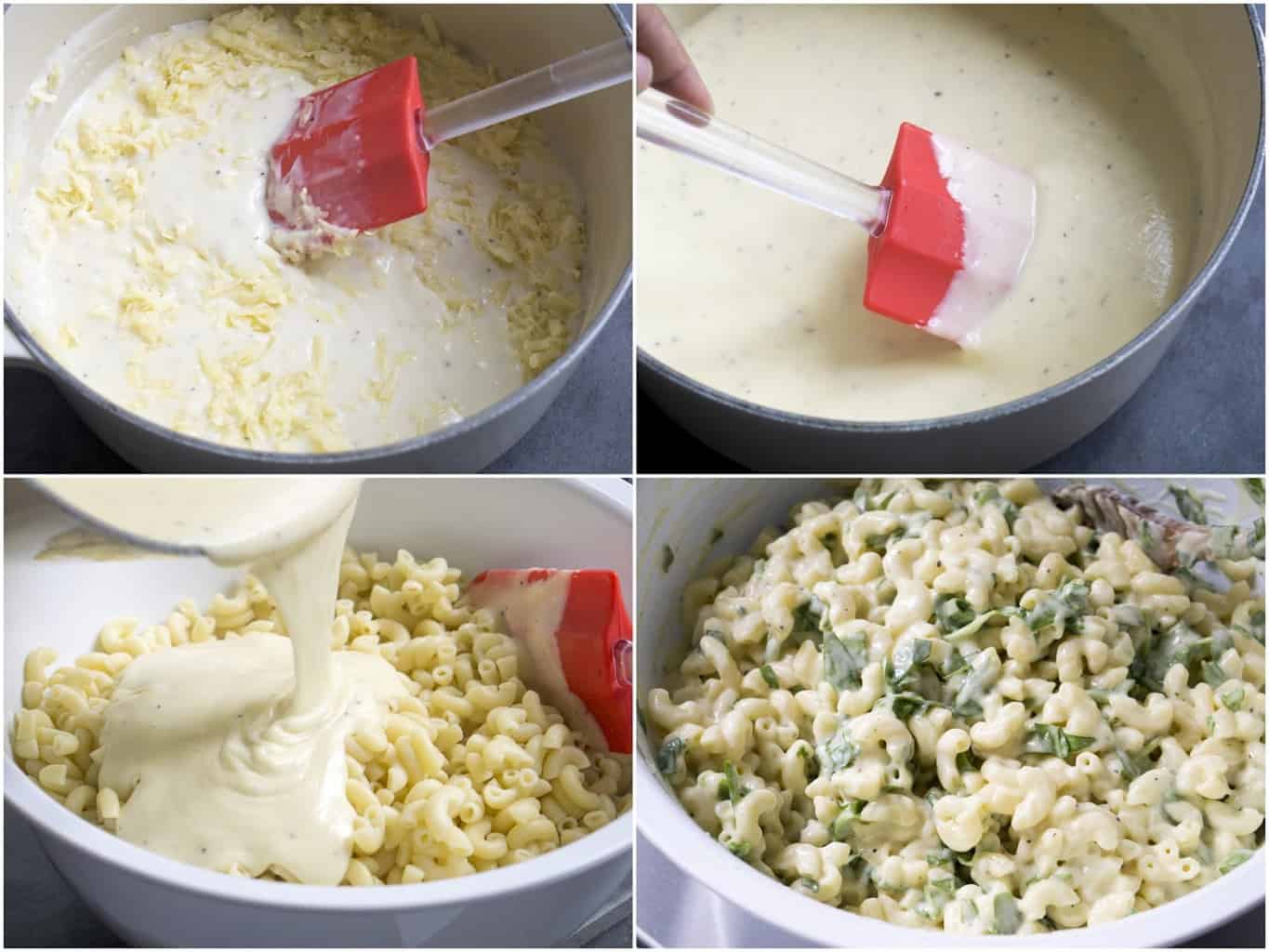 making the macaroni cheese muffins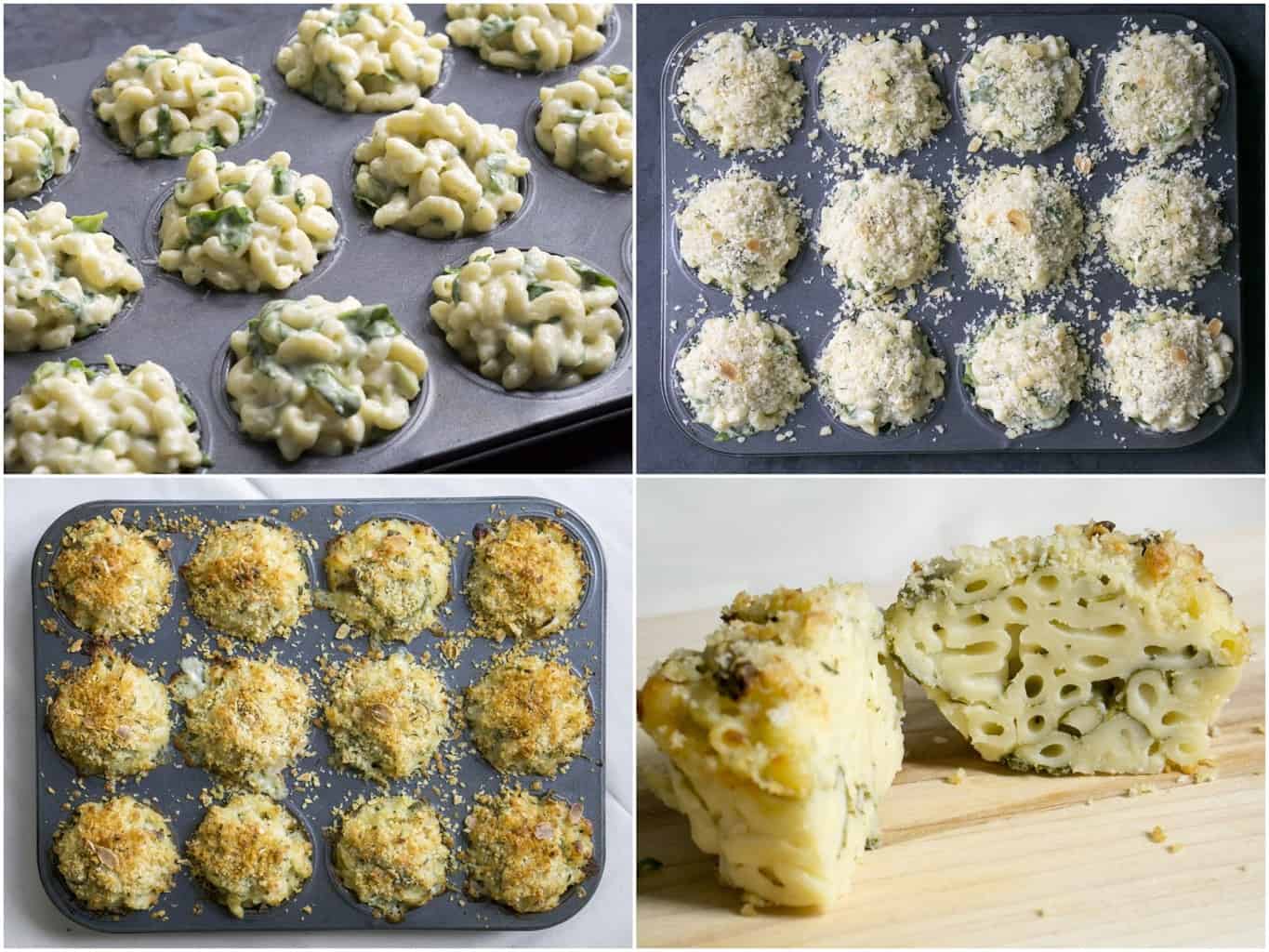 making the macaroni cheese muffins
Related links
RECIPE: Halloumi pasta with lemon and mint