Last Updated on November 17, 2022 by Leyla Kazim
A recipe for lemon curd and blueberry trifles made with low-fat quark cream cheese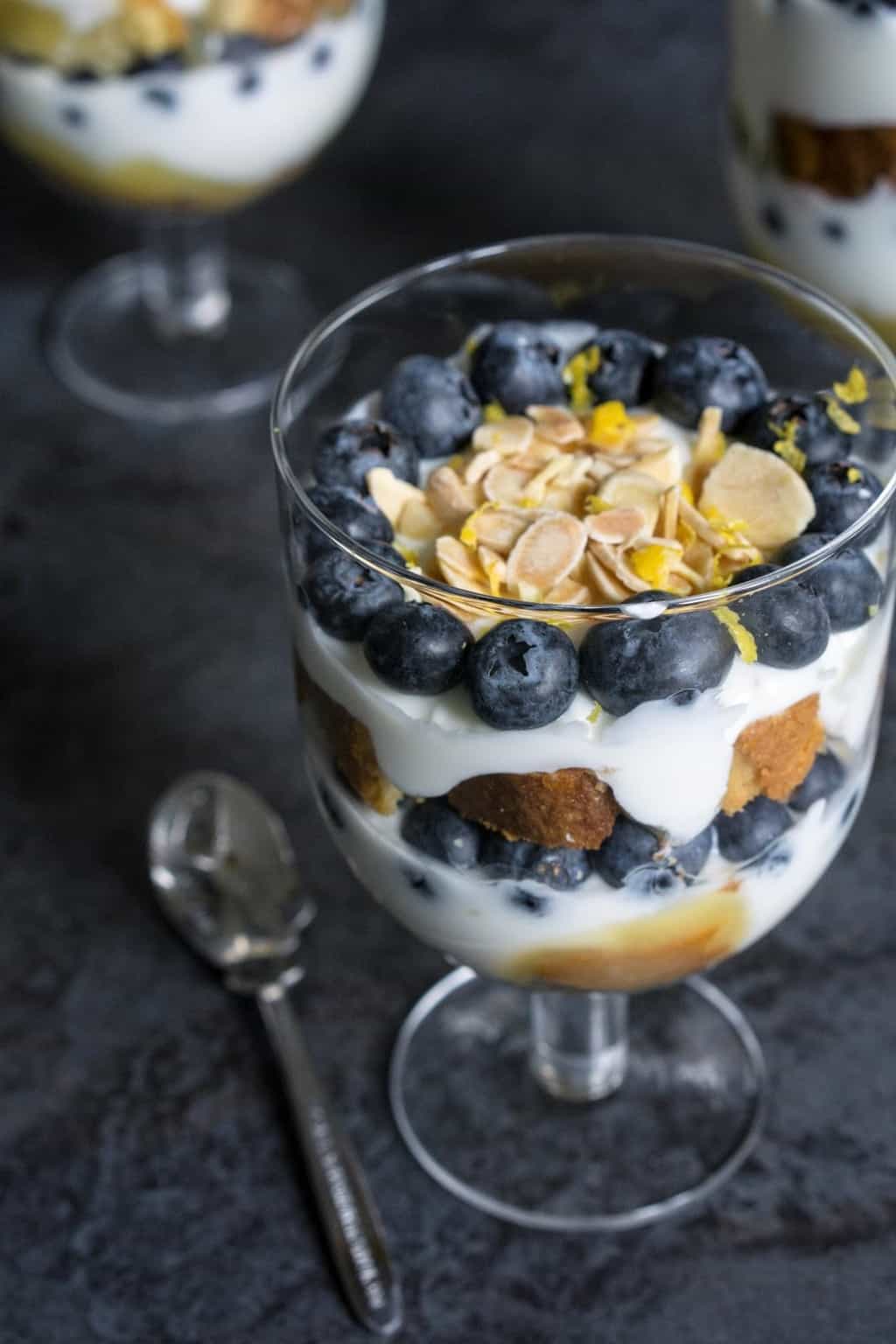 Madeira loaf, lemon curd and
blueberry trifle pots
The Queen is 90 this year – three cheers for Her Majesty! I'll tell you who else has turned 90 this year, Sir David Attenborough. As wildlife and nature are my biggest passions after food and eating, David has been one of my all time heroes since I was a kid. And so, I'd like to dedicate this bake to both of these elderly but mighty great British institutions.
The Queen is celebrating with a big bash today – The Patron's Lunch. The Mall in St James's Park has been transformed for its largest ever street party, to celebrate Her Majesty's patronage of over 600 charities and organisations.
There'll be many more parties happening up and down the country, and Stork intend to provide the best baking inspiration for them.
As part of that, they got in touch with a few bakers to come up with fitting recipes for the occasion, to share on the Stork website. My brief, trifle!
Now I'll be honest, I've never been much of a trifle fan. I don't like things with too much cream, and I really don't like jelly. So I took this as a great opportunity to come up with something that would appeal to all, even those who think they might not like trifle.
Meaning "curd" in Slavic, quark is a soft, white and un-aged cheese made from whey. It has a much lower fat content than other cream cheeses (99.8% fat-free) and is popular in Scandanavia and Eastern Europe. Where a dish requires a voluptuous creaminess, I often use quark in place of higher fat alternatives, such as in this beetroot and quark dip. It both cooks well and is also excellent used in desserts. Best of all, you'll find it in all the standard supermarkets.
Quark sweetened with lemon curd makes up the white layer, and the rest is Madeira cake, more lemon curd, and blueberries. What you end up with is a clean, light, and refreshing trifle, that contains a lot less fat than its classic counterparts.
This really is a great recipe, even if I do say so. I looked so forward to scoffing these every evening until my portions ran out. I'll definitely be rustling these up again.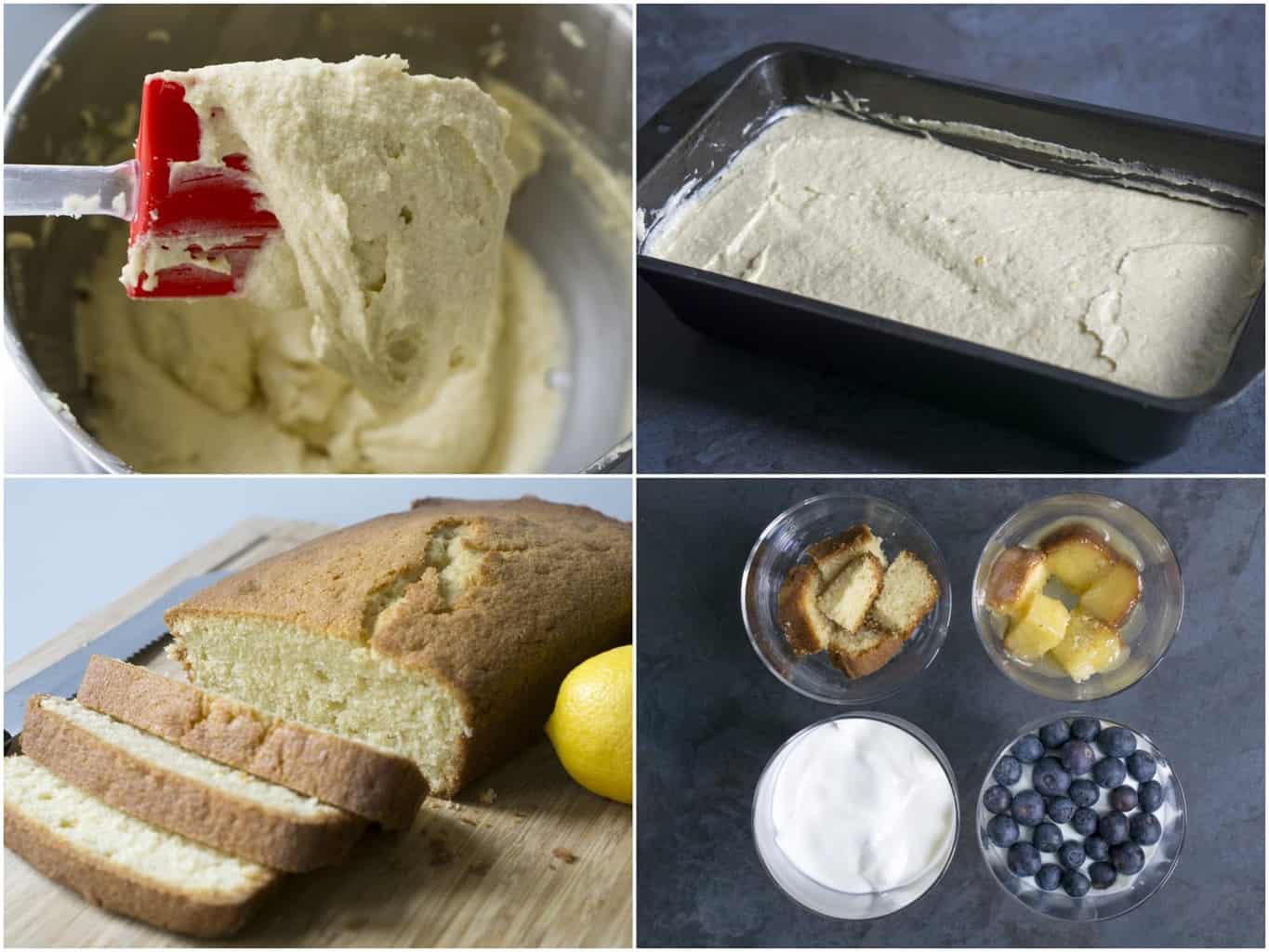 stages of making the Madeira loaf, lemon curd and blueberry trifle pots
l
What I've done is use Stork with Butter to make the Madeira loaf, and used cut up slices of that as the layers between the quark mix and lemon curd. This is the link to the step-by-step recipe on the Stork website for you to follow at home. I've been a long time fan of using Stork when baking sponges – it's a versatile ingredient, and the fact it can be used straight from the fridge is always a bonus.
Here's the link to my Madeira loaf, lemon curd and blueberry trifle recipe for you to try at home. If you do, the lovely folk over at Stork would love to see how it went. You can share your trifles on Instagram tagging @bakewithstork, Twitter tagging @bakewithstork, or Facebook tagging the /bakewithstork page. And tag me as well please – I'd love to see too. And feel free to leave a comment below, letting us know how it went – I'd love to know what you think!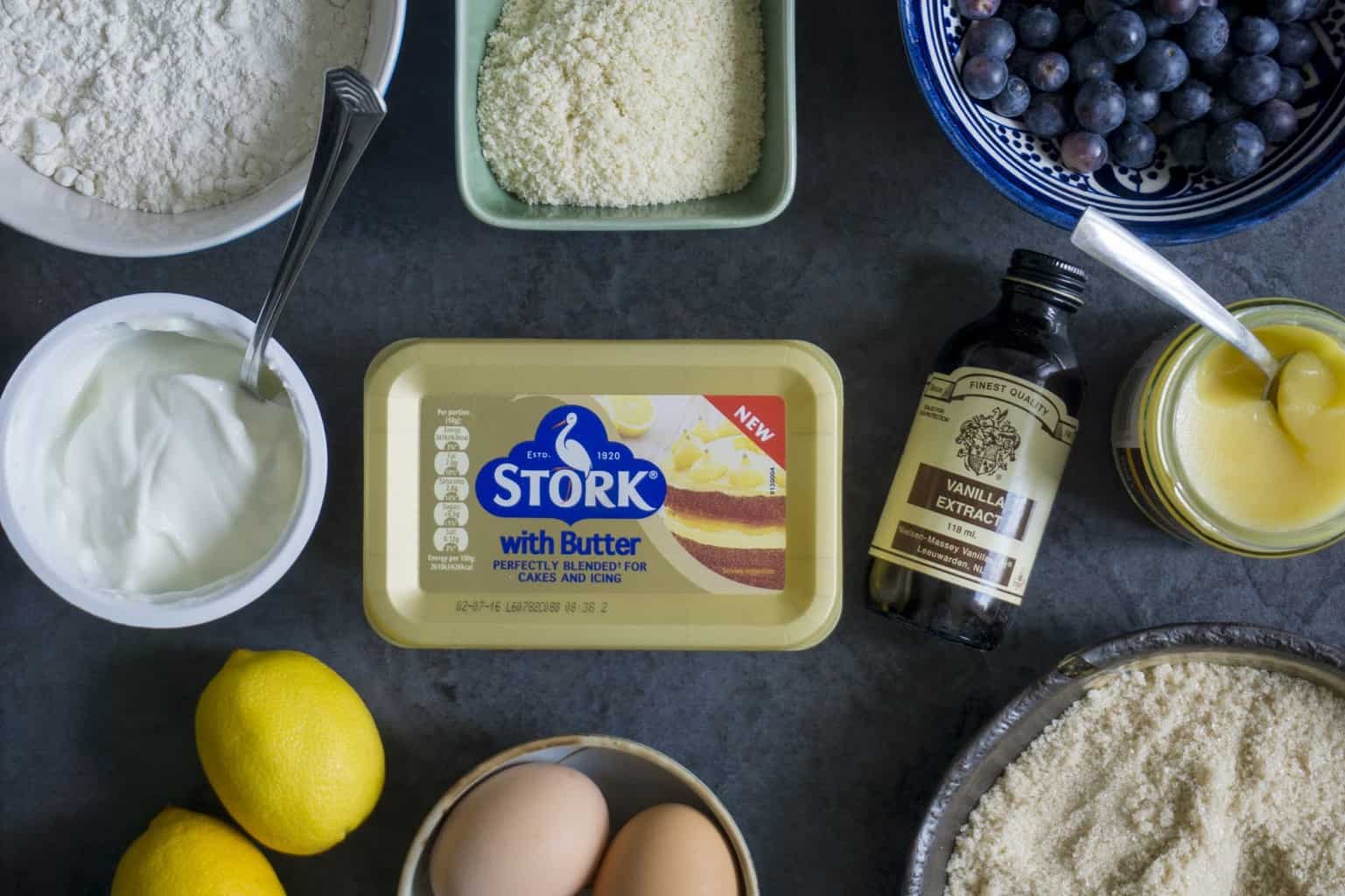 This is a sponsored post, in partnership with Stork, as part of a street party campaign to celebrate the Queen's 90th birthday and The Patron's Lunch. I hope you get to try this recipe – it's a corker!


Related links
RECIPE: 'The Elvis' sandwich peanut butter, banana and bacon mini cakes
RECIPE: Easter Chick Cupcakes with Stork