Last Updated on September 13, 2021 by Leyla Kazim
An hour is longer than I'd usually travel for a meal. Especially when that's mostly doing 70 on a motorway – that's some distance. But with a weekend planned at the in-laws in the Bucks village of Emberton, not paying a maiden visit to The Mad Turk in (relatively) nearby Stamford was not an option. It is my cousin's gaff after all.
Stamford is a town that has, before now, sat firmly on my 'heard of it, but not a priority' list. If it's on yours, move it to the 'go visit quick' list. Steeped in history with a core of 17th–18th century stone buildings, older timber-framed buildings and straddling the River Welland, the town is quite the quintessentially English picture.
Not to mention it carries some celebrity gravitas: Stamford has starred in period dramas like Pride & Prejudice and Middlemarch, and it was voted the best place to live in the UK by The Sunday Times last year.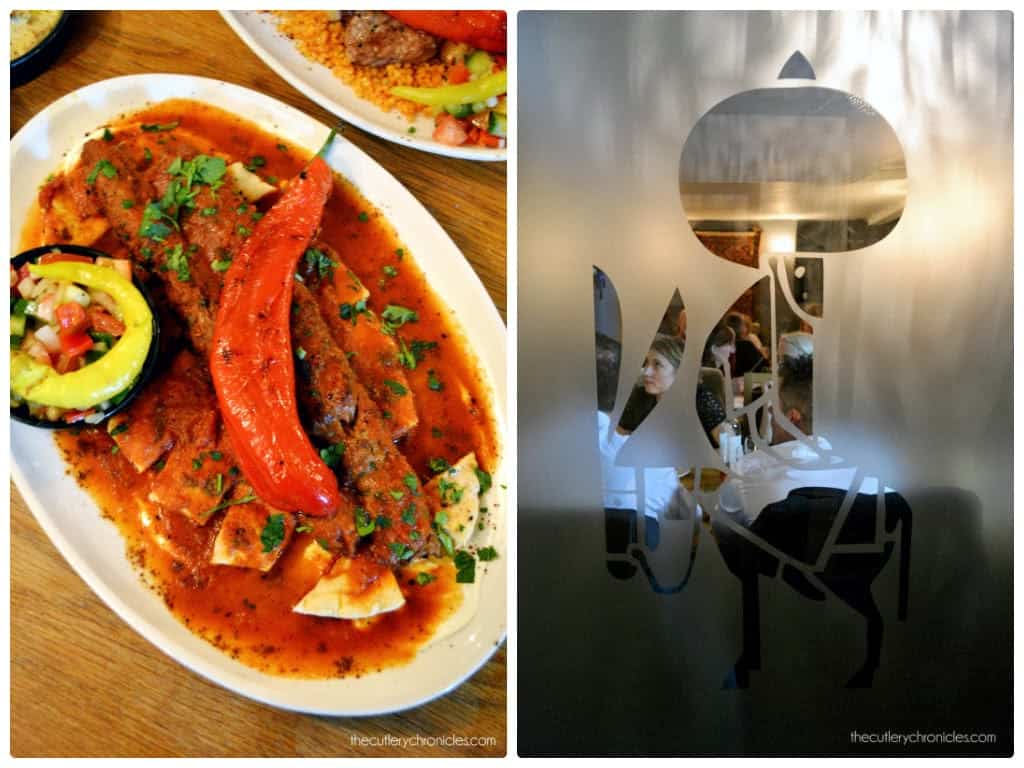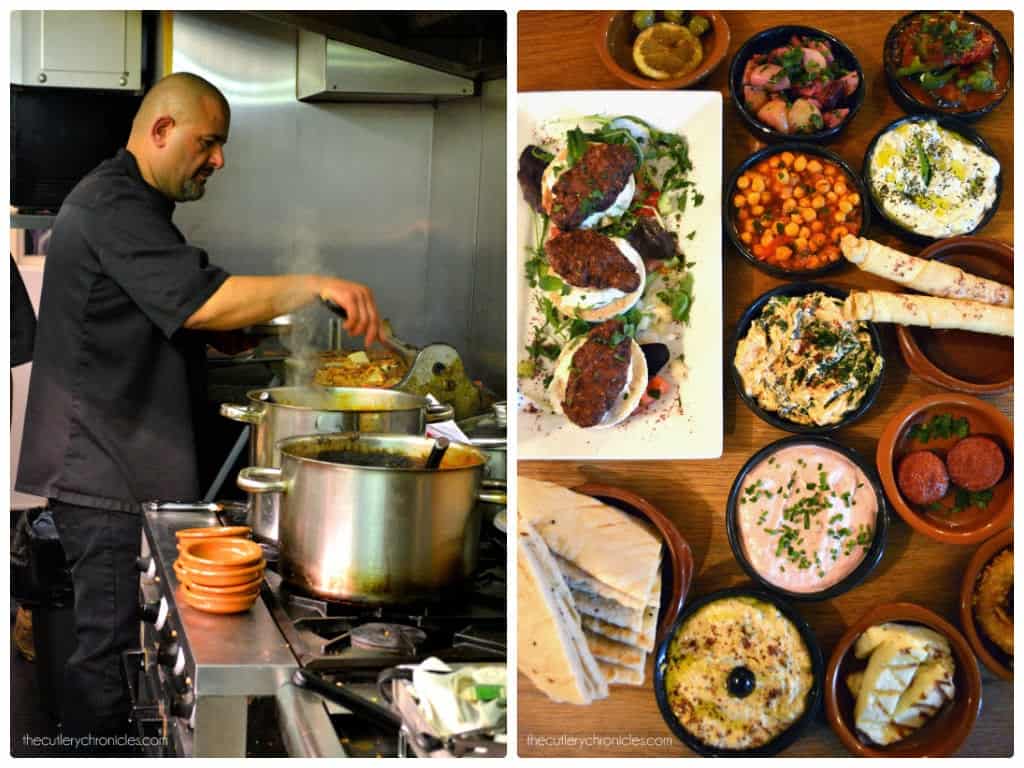 But where it excels in sparkling-river beauty and cobbled streets, it somewhat lacks in its international cuisine offering.
"There isn't another Turkish or Greek restaurant anywhere around here – the closest Greek place is in Cambridge!", Head Chef (and my big cuz) Ertunch Kazim explained.
"I doubt our food competes with some of the excellent Turkish restaurants in London, but dishes are authentic to our heritage and people seem to like it".
Well Ertunch, you may be my abi, but you are wrong. Your food does compete with London establishments, and strongly.
Husband and wife team Ertunch and Shelly Kazim (both with Turkish Cypriot heritage) have identified and filled a gap in the Stamford market. Seats are filled each service, there's a lot of affirmation on TripAdvisor and diners are travelling some distance to visit. Set in a listed building with the moodily-lit main dining area just below street level and a large sunny terrace out the back, The Mad Turk is a place where you could easily spend a few hours grazing on a plate of mezze or eight.
On the note of the mezzes, they are top draw. Changed daily according to the best produce Chef can get his hands on, they take the classics we're so accustomed to and bolster them with a bit of creative flare (order the mixed mezzes for two for the full range that day – £15.99). The taramasalata is made with prawn and salmon meat along with the roe, creating an altogether richer and more indulgent dip. The spuds in the potato salad were blushed pink, stained from the presence of beetroot, a little acidity from vinegar, lifted by parsley.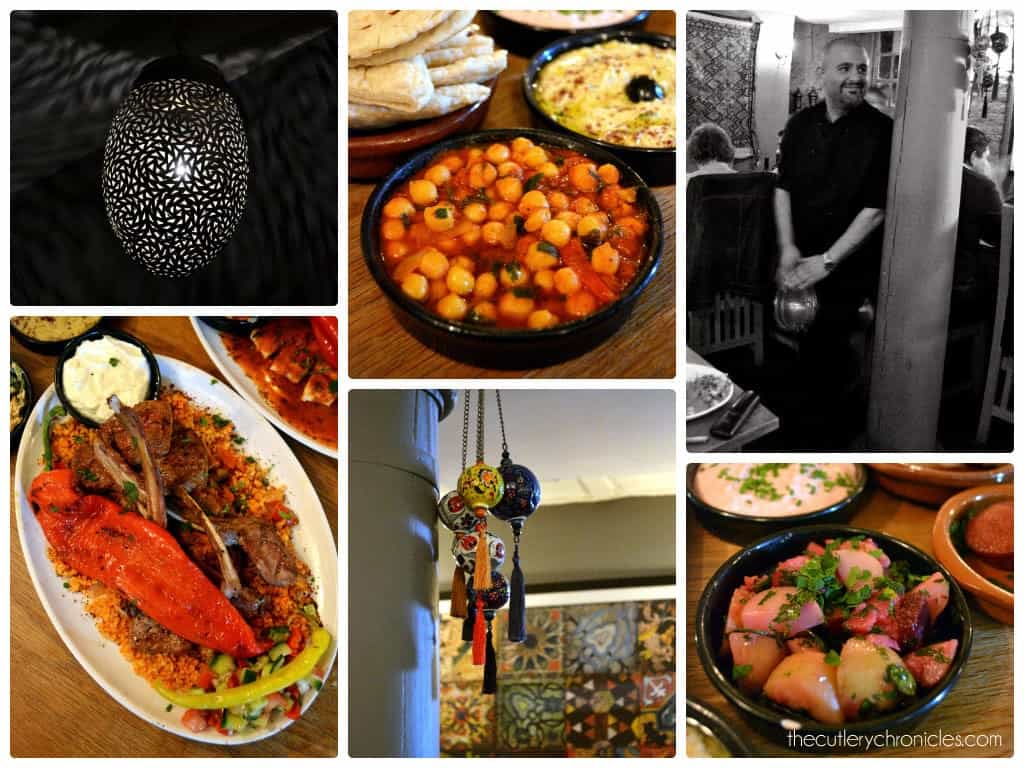 Calamari squid rings were the most substantial I've encountered; great big bastards you could hurl over empty glass bottles and win a soft toy with at a fair. Coarsely breaded, fried and surprisingly tender despite their meatiness. A dish of well-executed chickpeas cooked in a tomato sauce with a bit of chilli pepper heat were very much like the white beans I ate in Istanbul (see 6) but with a different choice of pulse. The epitome of simplicity done well and one of my favourite Turkish dishes (ever) because of it.
Smoky aubergine flesh layered with garlic-laced yoghurt, chargrilled vegetables and a spicy tomato sauce was difficult to leave alone, and more charred aubergine mixed with yoghurt, spinach and sumac was equally attention-seeking. How I briefly lamented over the absence of dolma (stuffed vine leaves) and arnavut cigeri (sautéed lambs liver) – it just wasn't their day. Reasons to return on their own.
Whilst the Turks love their vegetables, pulses and bread, no meal is complete without meat. Theirs is supplied by local Grasmere farm and butchers, just a few timber building-fronts down the road.
Kadin budu (translated as "lady's thigh" because of the way they're shaped) are mounds of lamb mince, onion and potato, seasoned with herbs and spices; these tasted like my (and Ertunch's) aunt's, which is just about the best acclaim they can have (£5.99).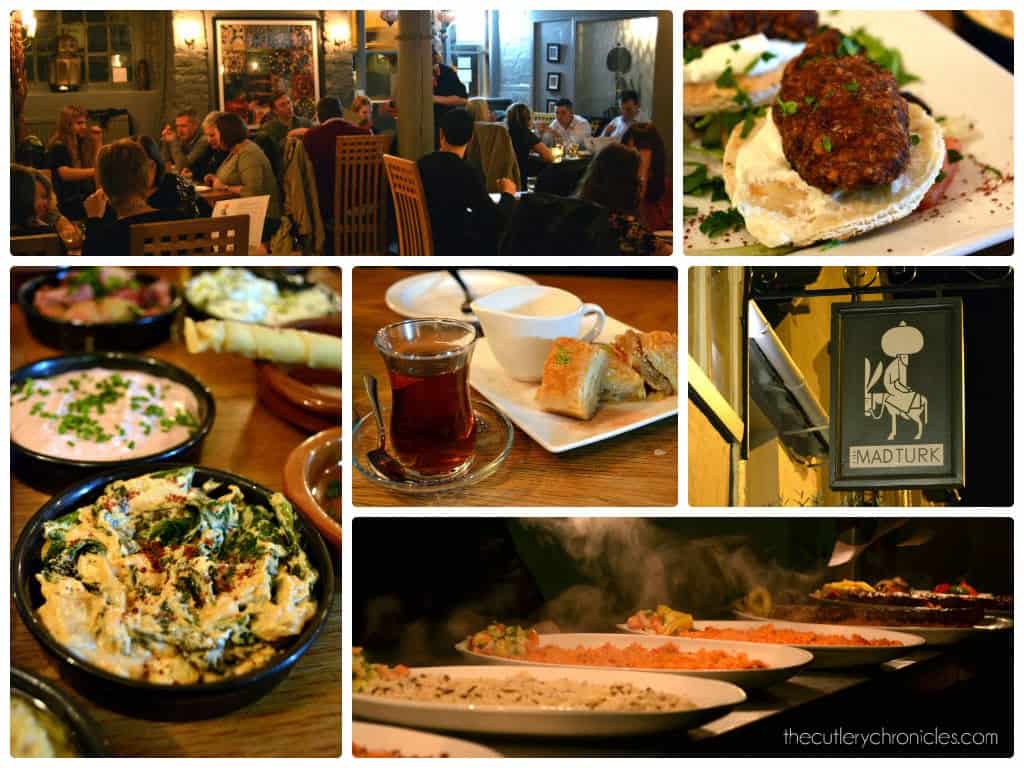 Then it was time for the big boys. As is typical of Turkish hospitality, you will rarely order a main course that couldn't easily feed two, whether you're in Stamford or Green Lanes. The Iskender (my "King of kebabs") had very well-seasoned and spiced lamb koftes served on a bed of pitta with thick yoghurt, garlic and a spicy tomato sauce (£13.99). A plate swimming with juices crying out to be mopped-up along with tender, flavoursome meat. My single niggle being I like more yoghurt on my Iskender. But then I'd put yoghurt in my coffee if I could get away with it.
Kuzu pirzola (lamb cutlets) are marinated overnight and were exceptionally succulent because of this treatment (£14.99). Sporting a char from the lick of flames, I ripped the thin strips of meat from the length of bone with my teeth and enjoyed it immensely.
My cousin also chucked in a few bits of lamb shish to try. I never order lamb shish, and for good reason. I don't believe I've ever spent less than five minutes chewing and (eventually) swallowing a mouthful. But these were hunks of lamb steak without a trace of gristle and yielding pink juices at the centre (£14.99). One of the kitchen staff later told me Ertunch spends two hours a day removing every scrap of sinew from his lamb shish meat. Good grief, it's mighty glorious for it.
Expect Ertunch and Shelly to wind down with the guests once service is done with complimentary shots of (that oh-so-lethal spirit) Raki making the rounds, the full-flow of conversation, warm hugs with regulars and newbies alike, and a little bit of shoulder-shimmying if the night calls for it.
A wonderful example of a great evening with very good eating beyond the green belt. Good work, cuz.
Liked lots: location, atmosphere, interiors, evident warmth of hosts shown to all guests, mezzes, locally-sourced meat, awesome kitchen staff – all bright-eyed and bushy-tailed and really keen, the doumbek drum making an appearance
Liked less: finding a parking space can be a little challenging on busy evenings
Good for: groups, romantic meals, receiving genuine Turkish-Cypriot hospitality with authentic food, ending the day spent wandering around the town
My rating: 4/5


[One thing folk should know about us Turks is that we don't mince our words. If the borek is good, we will praise it; if the meat is dry, we will say so, be you market-trader, restaurateur, or my aunt.

So, despite the blood-related bias many will assume this review has, I write it sporting the same hat as with all my reviews – the hat of objectivity based on facts and uninfluenced by perks, relationships, or the sharing of genes.]
Afiyet olsun.
NB Whilst I wasn't specifically invited as a guest to review this restaurant, I wasn't charged for my meal because, well, because I'm family.