Last Updated on June 10, 2020 by Leyla Kazim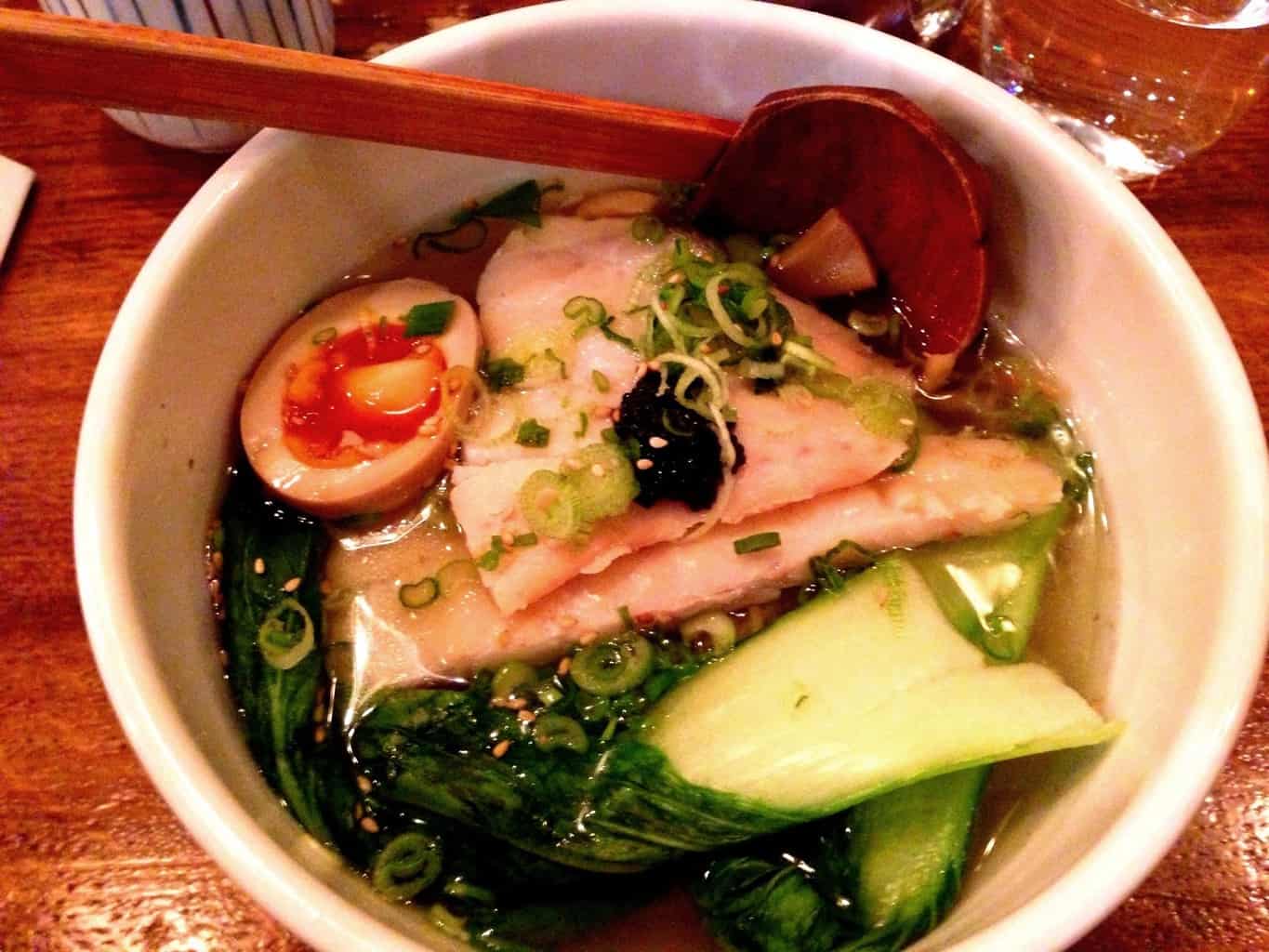 Soho Ramen
I'm not one
to tempt fate from the sky-dwelling powers that be, but I think it may just about
be safe to say that we are finally shrugging off the clinging cloak of winter.
And by that I mean it is no longer snowing in April; about time. The daffs have
picked up their drooping heads to point towards the source of the unfamiliar and
hazy light from the sky, the birds are in full song and pimping out nests ready
to lay, and blossom is breaking through buds on the trees. But this was not the
case two weeks ago, for when this post applies. The temperature was biting and
the wind was bitter, a combination of the two providing the perfect environment
for very few activities other than eating ramen.
I shared my
desire for a good hot slurping with Mel in the hope that she'd know of
somewhere to satisfy these urges and prevent me from going into full
hibernation – she always seems to know the best places to eat. And Mel of course did
not disappoint – Tonkotsu in Soho had been recommended to her by her Japanese
hairdresser and described as 'excellent'. If you find natives eating in any
restaurant, you know it's going to be good.
Ramen makes
up a large part of the Japanese offering when it comes to their excellent
cuisine (one of my favourites in the world). It is comprised of a life-giving and
deeply flavoursome stock, noodles, a 'base' (a concentrated liquor of soy, miso
or salt) and toppings. Tonkotsu make no bones (pun intended) about the quality of
their stock and the effort they put into making it. The website reveals: 'Our
restaurant Tonkotsu is named after the lip-smacking, creamy ramen typical in
Kyushu, Japan's southern-most island, but found all over Japan.
Tonkotsu ramen's smooth, silky consistency is created by cooking pork
bones for up to 18 hours, which allows collagen
and other porky goodness to be emulsified into the stock.' More of
all of that please.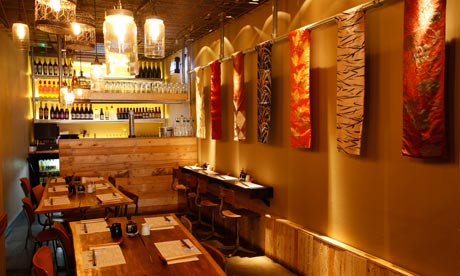 Tonkotsu interiors
– from The Guardian website

The result is a milky and life affirming bowl of liquid providing the perfect
medium for their incredible homemade noodles to swim about in and compete for
centre stage. There's a great bit of insight plastered on the wall inside the
restaurant, about how a noodle machine was shipped all the way from Japan for Tonkotsu
to make theirs fresh each day, and how some of the front wall had to be
demolished in order to get it through the door. A small amount of destruction a
fair exchange for the promise of daily and impeccable fresh noodles, I think.
After an eventually successful but overly drawn out attempt to
realise a misguided vision of trying to park in what seemed to be an entirely 'parking
suspended' Soho (who knows what I was thinking) and joining Mel and Lea at the
table half an hour late, I was more than ready to hang my head over a steaming
bowl of nectar to ease away the aches and pains of a cold day in the office, also after having to leave my car on the other side of Soho and brave the arctic elements
to reach this well-deserved broth. The restaurant does not take bookings and
when Lea and Mel arrived (18.30), there was a short queue they had to wait in
before being seated. By the time I arrived (19.00) the queue had disappeared
and fortunately, there was space available next to my already seated friends.
Even if there wasn't I would have happily sat on my own as the anticipation to eat
all of the ramen was almost overwhelming by this stage.
Mel and Lea's batteries had almost reached full power by the time I
joined, having made good headway with their bowls of bounty. I speedily ordered without much thought as I
just wanted something in front of me as soon as possible – 'I'll have what Mel's
having' which turned out to be the Soho Ramen (£11) – a salt base, pork and chicken stock
with medium think noodles topped with smoked haddock, pak choi, half an egg,
menma (fermented bamboo shoots) and spring onions. After having previously
read that the gyoza dumplings were made by hand on the premises fresh each day,
leaving without sampling these in addition was not an option – a portion of
pork gyozas too please.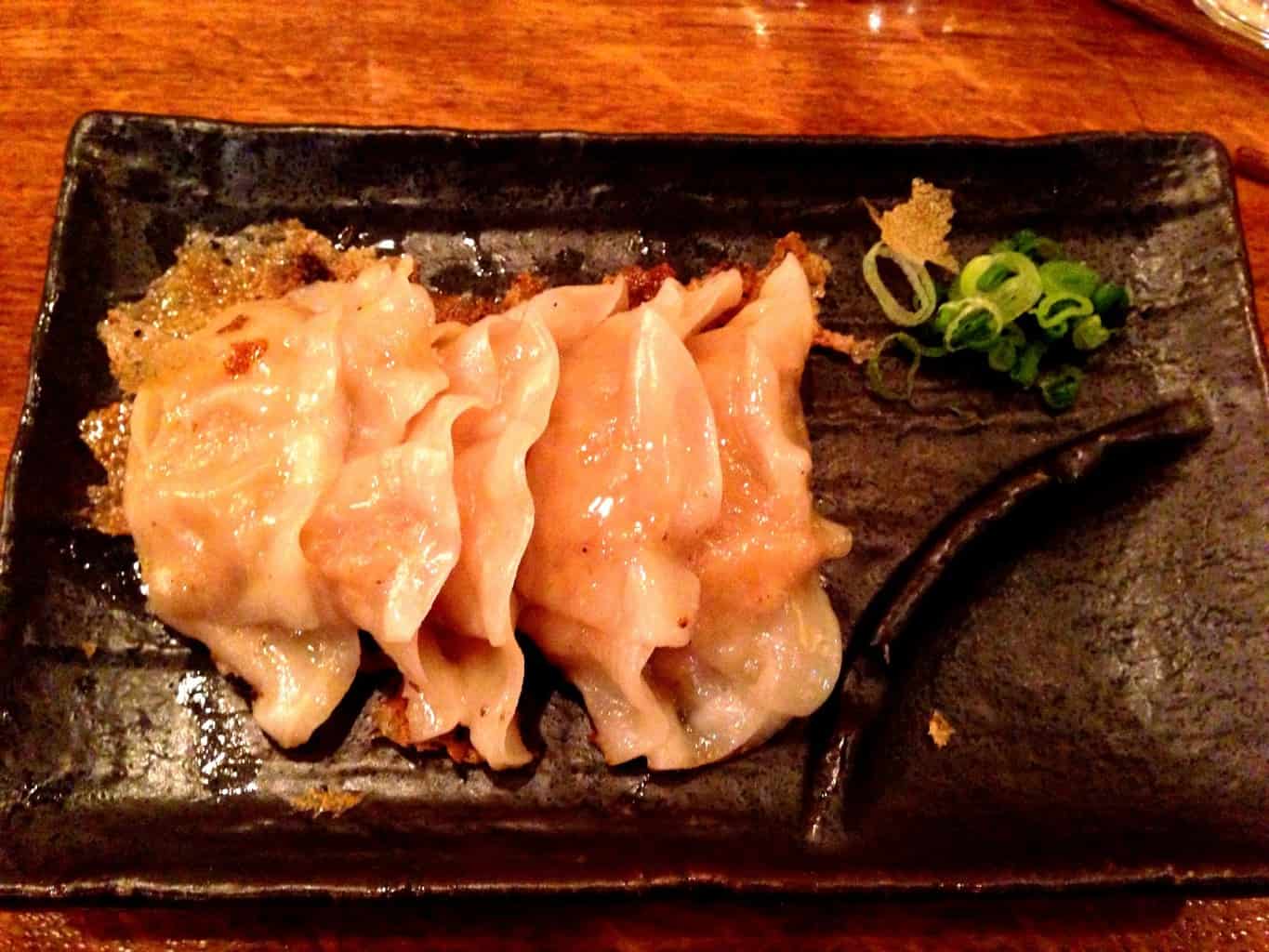 pork gyoza

Both dishes arrived swiftly and there was no person in Soho happier than I at
the moment they were presented to me (possibly exclude those involved in any 'happy-ending'
massages). The dumplings were wonderful – fat, slippery, savoury, fresh, flavoursome
and like some sort of magical Siamese quintuplet, joined at the base by a crisp
layer of casing that had melted and merged when they hit the hot pan. The ramen
was served with a large flat wooden spoon and chopsticks – a combination of
both tools allowing for maximum slurping opportunity. The portion was generous
and the flavours able to elevate even the most melancholy of souls – deep and
warming and meaty and completely wonderful with still crunchy greens floating
on the surface.
After having placed my order in haste, I realised it was
likely I would have preferred what Lea had chosen , the Tonkotsu Ramen (£11) where the
choice of meat was pork belly. My bowl instead contained smoked haddock and
while I was expecting a lack of meaty flavour, I was thankfully proved entirely
wrong. All of the ramens on offer also contain half a soft boiled egg – this
was almost my most favourite thing in the bowl. I believe they were marinated
and were just so savoury. Few things go better with eggs than salt.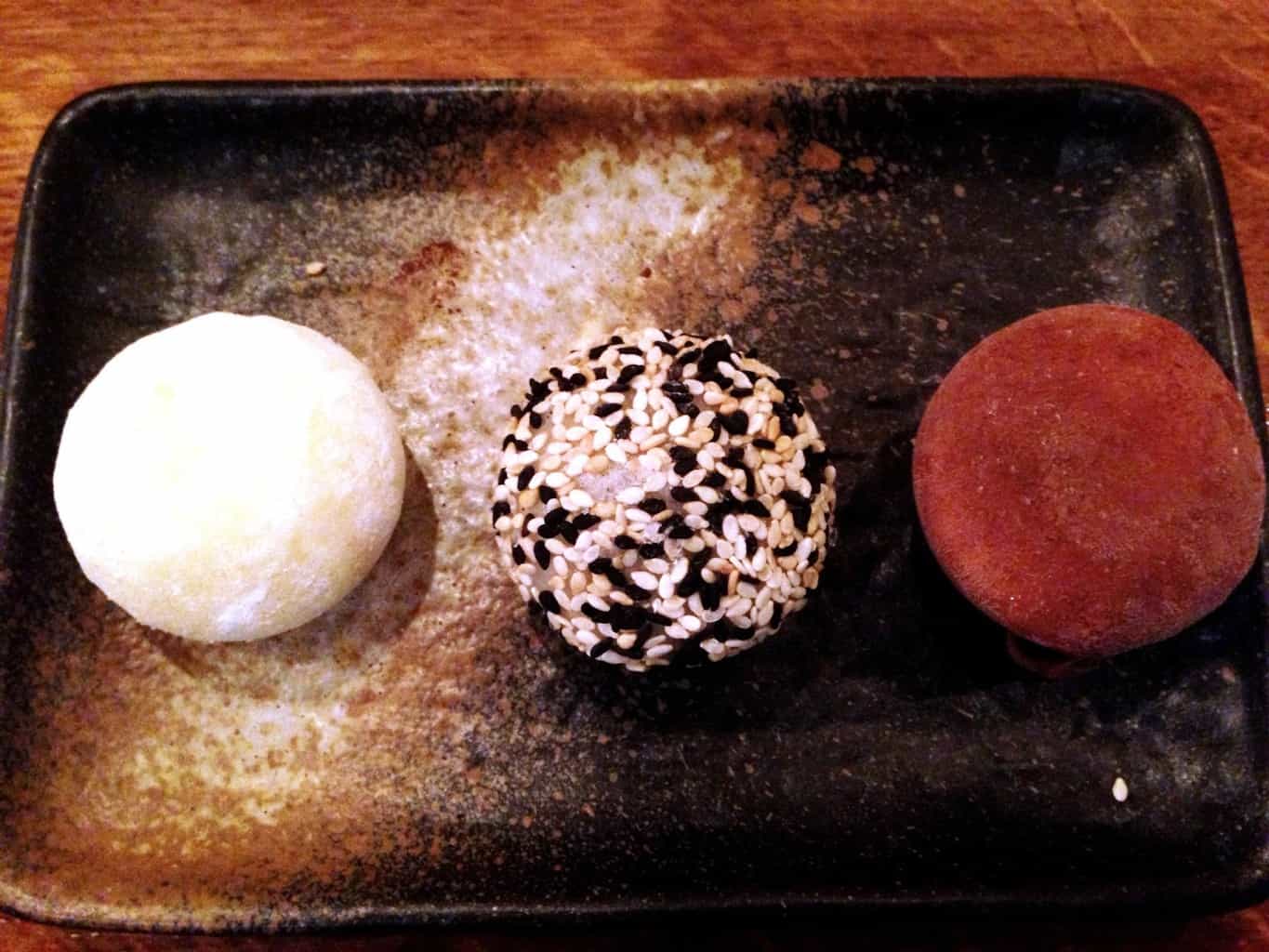 mochi ice cream
With a large bowl of broth, a pot of green tea and also water being
consumed over the course of the meal, top buttons were discretely undone and my
belly was swishing about with all of the fabulous liquid it had devoured. To
wrap up the meal we each ordered a pretty trio of ice cream encased in a layer of mochi
(glutinous rice). This lends to an almost rubbery outer texture with ice cream
within and is certainly a novel dessert for me and quite fun to eat. The
flavours if I recall correctly were black sesame, green tea and a third I can't
remember.
When next in town, be sure to pay this place a visit. If it's a wet,
cold or miserable day (often more likely than not), then all the better for it.
There's nothing like a quality ramen to help banish any lingering winter blues.
Liked lots – the outstanding egg; ramen broth; noodles; dumplings; location
Liked less – may need to wait for a table
Good for – catch-ups with friends; solitary meals; kicking out a cold; warming the cockles
Alfiyet olsun.