Last Updated on September 7, 2017 by Leyla Kazim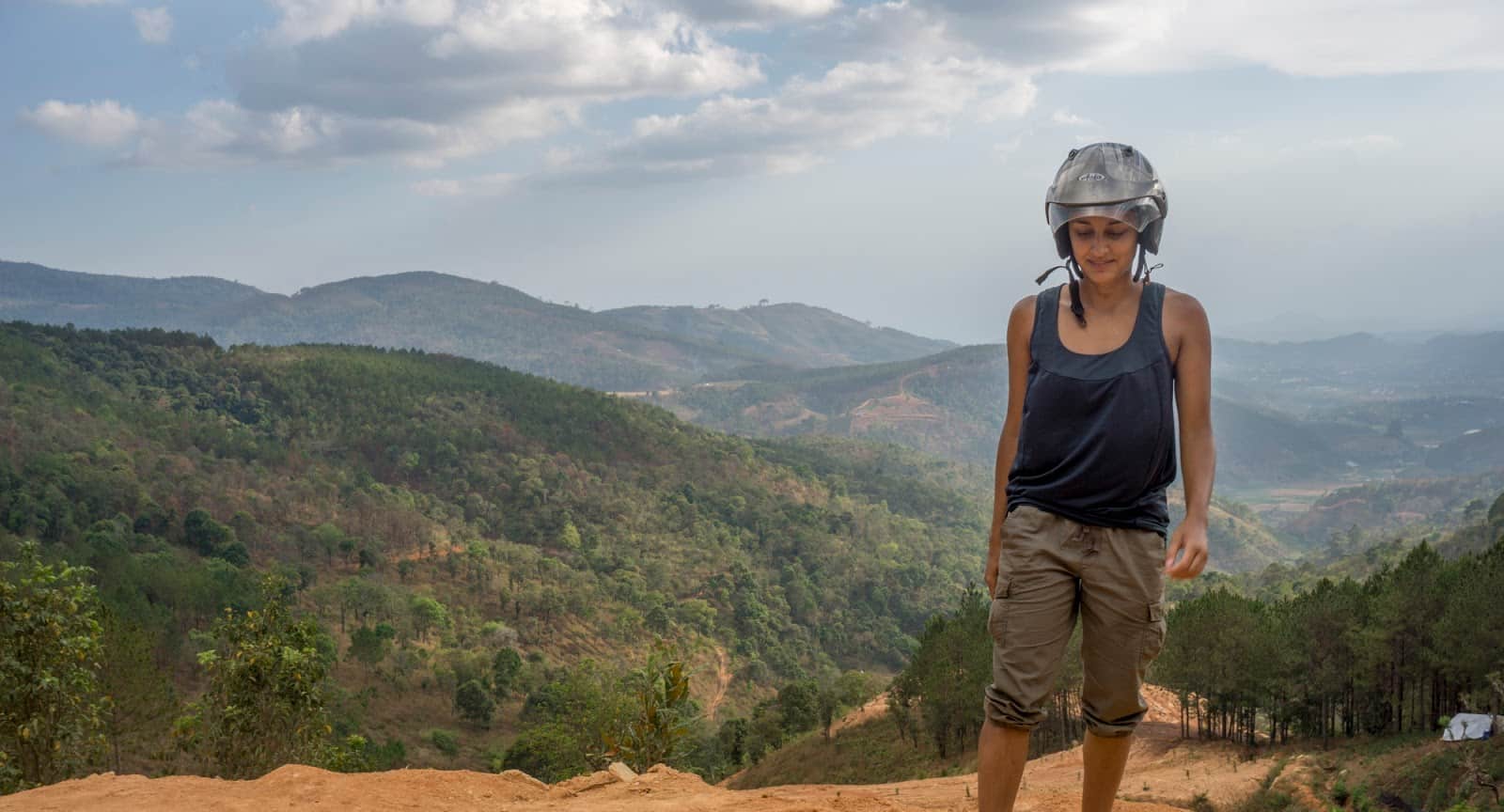 Image of the week: soaking up one of the best views of the trip, coming into Da Lat on the final day.
Many more images at the end of the post
Where in the world
A six day and five night motorbike tour through Vietnam's central highlands, from Hoi An to Da Lat, with our drivers and guides, Thai and David from Dalat Easy Riders.
We stayed overnight in Kham Duc, Kon Tum, Pleiku, Buôn Ma Thuột and Lak Lake, before arriving at our destination.
Thoughts
The last time my chosen method of transportation was two wheels, I still had pigtails in my hair. Fast forward a couple of decades – during which I've cycled, I think, twice – and I've spent the best part of two weeks progressing along roads astride a saddle.
Last week I mostly pedalled around Hoi An. This week, I've been careering through Vietnam's central highlands on the back of a motorbike; before this, I had never even sat on a motorbike.
If there's a country in which to first get acquainted with one of these machines, it's got to be Vietnam. Some people have cars, but absolutely everyone has a moped or motorbike.
Whole families of four, sometimes five, will squeeze onto a single scooter, the toddler standing in the foot well in front of one parent, a baby in the arms of the other, with only the adults wearing helmets. They'll be doing at least 35 miles an hour, and be entirely comfortable with the situation. I can only assume Vietnamese children are born on motorbikes, such is their innate ability to stay on them.
And so, whilst both Matt and I were a little apprehensive in the run up to this tour, once we met David and Thai, saw the size and sturdiness of the bikes, marvelled at how they managed to soundly secure our massive bags onto the backs of them, and had survived the first couple of miles, I think we eased into it pretty well.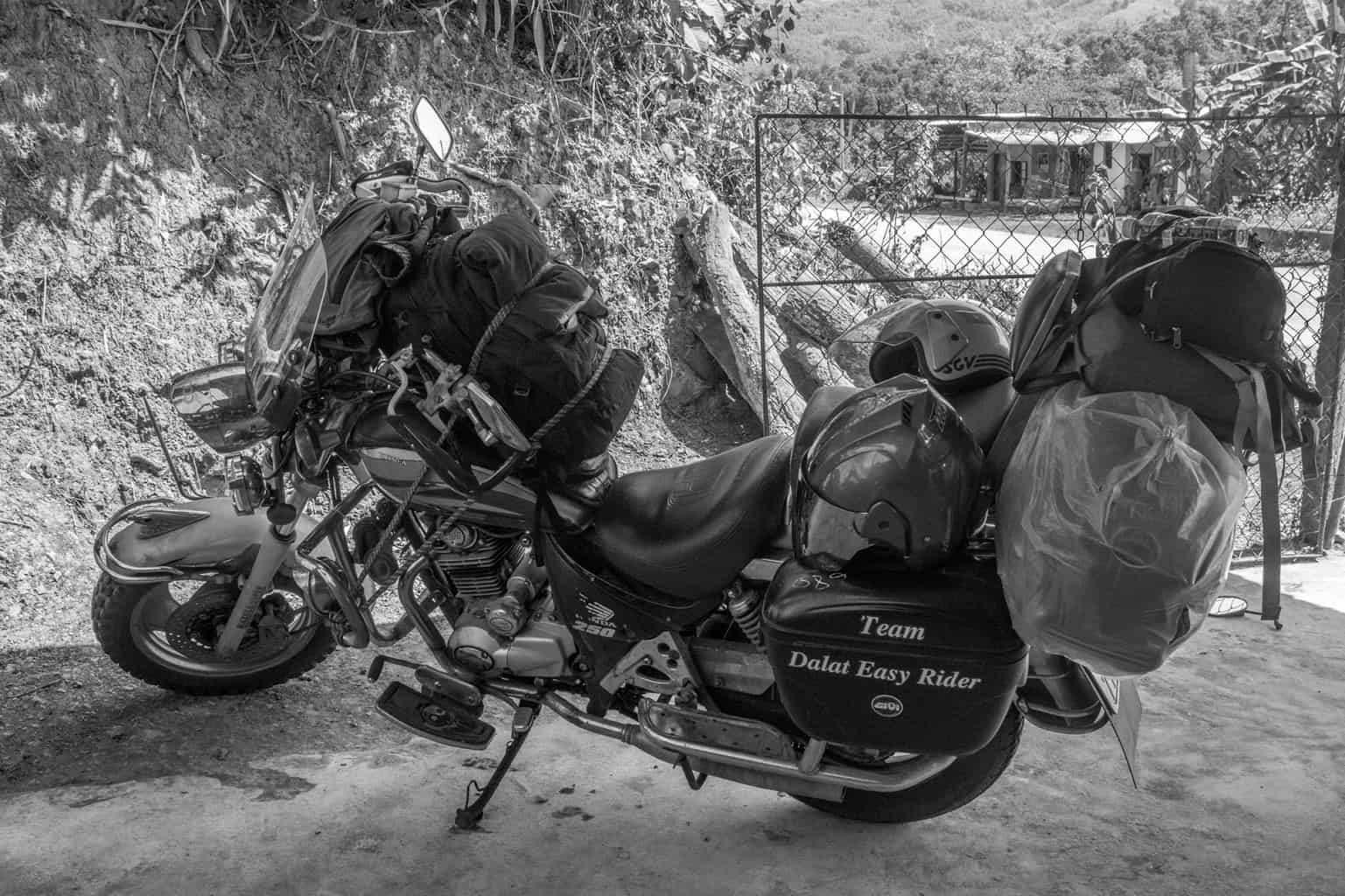 one fully loaded bike
Via two wheels is the most economical way to get through Vietnam's mountainous region of the central highlands, if you're not keen on enduring buses with kamikaze drivers and few rest stops for days on end.
It also means you get to visit rural areas off the beaten track – we saw just a handful of tourists doing similar journeys over the whole six days. Then there's soaking up the views without a glass window in the way, and a face full of fresh air rather than hours of air conditioning.
Days 1 from Hoi An to Kham Duc, and then a lengthy day 2 onwards to Kon Tum, showed off the most spectacular scenery of the whole trip. Winding mountain passes, surrounded by dense and seemingly endless primeval forest straight out of a Jurassic Park set – I was fully expecting a brontosaurus neck to wind out of the vegetation.
We also stopped off en route for a peak at a couple of thunderous waterfalls, using the opportunity to cool down in the fine spray.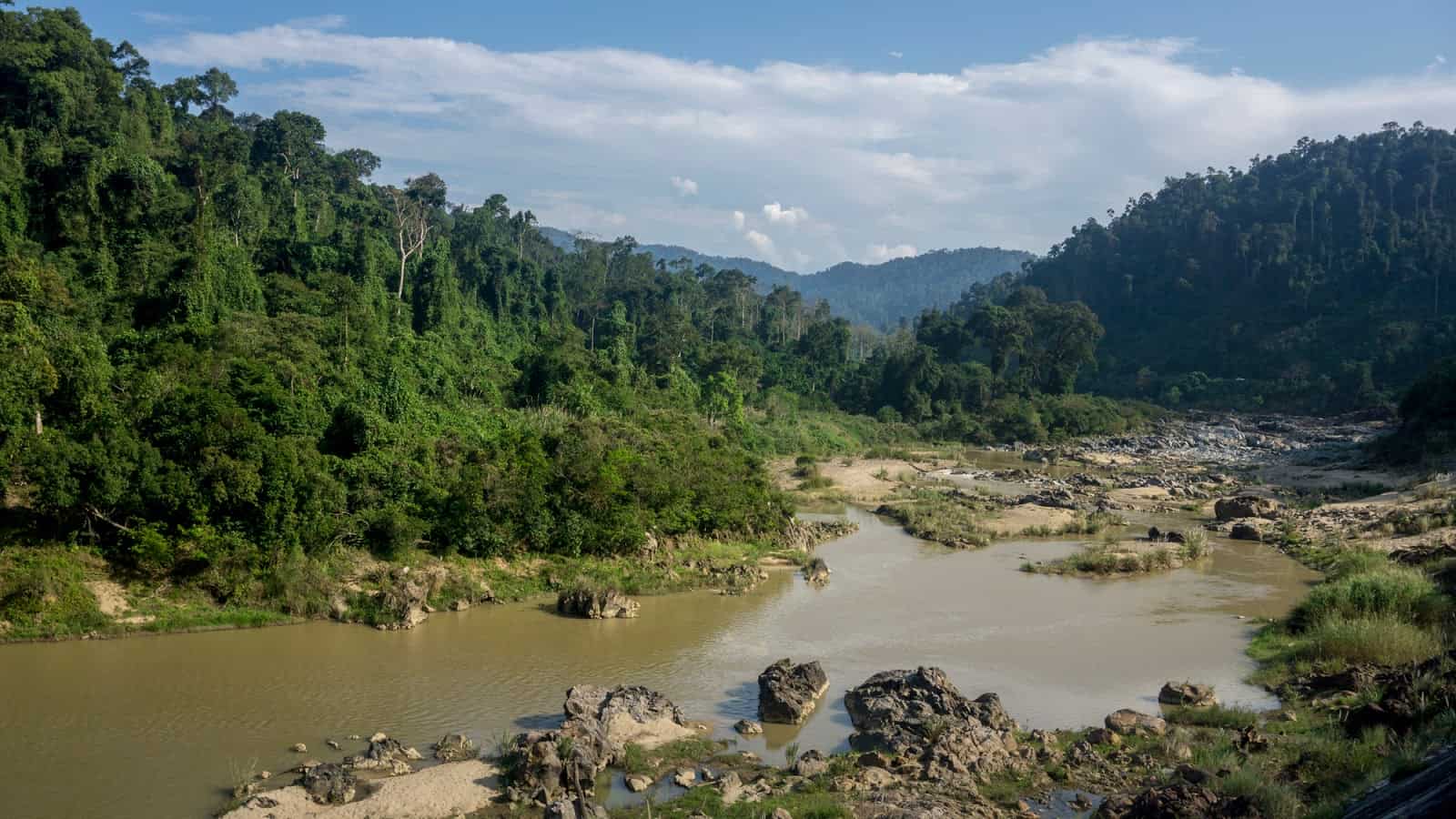 On day 3 we headed towards the city of Pleiku, paying a visit to rudimentary rural villages along the way, where the local river is used for all non-drinking water needs. The kids are a highlight, always running out of their houses to wave and smile and say hello, then scurry away in a fit of shy giggles.
There were also coffee and pepper farms, Buddhist pagodas, and a late but very good lunch, seeing as so many places were still closed for Tet (lunar new year).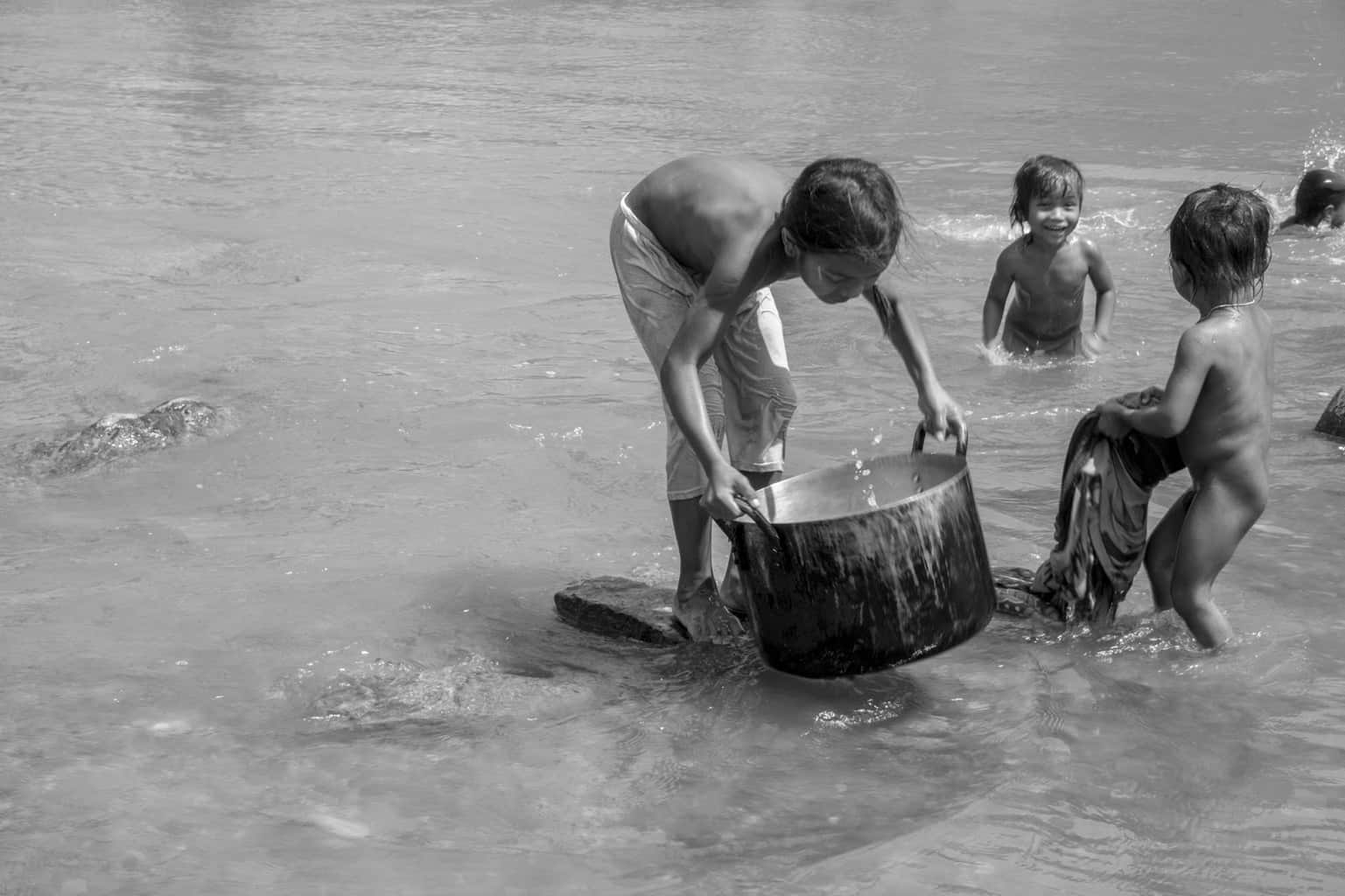 Day 4 is a bit of an endurance test. The journey between Pleiku and Buôn Ma Thuột consists of the flat plains of baked red earth between two highland areas. Roads turn to bumpy gravel, great plumes of dust bellow up into the air from the fast cars and coaches. The roadside flora slowly suffocates from the layer of earth coating the leaves.
It's also a really long stretch, and hard on the backside. You'll arrive a few shades lighter from the head to toe covering of dirt, and in need of both a long shower and a long sleep.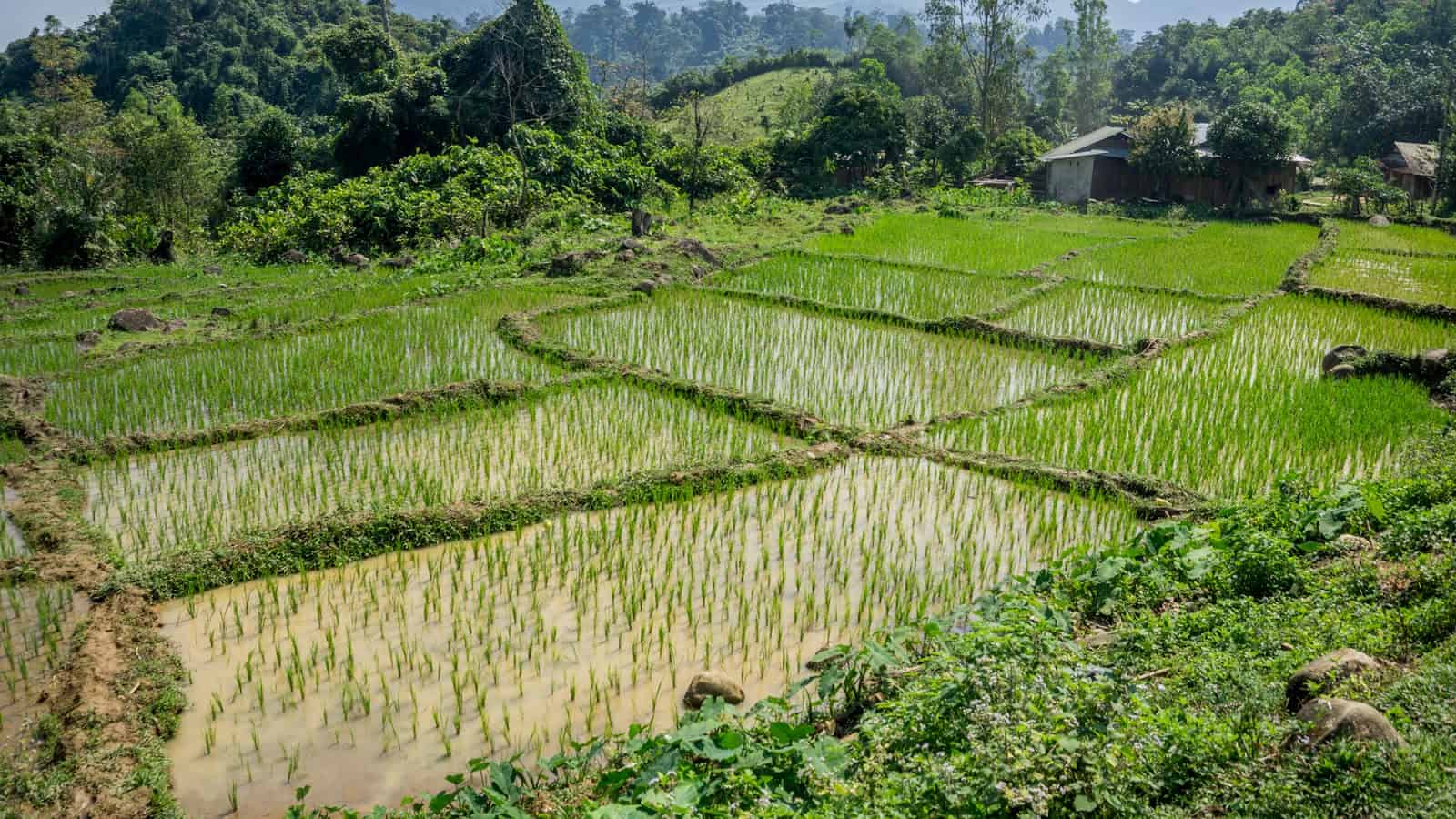 Day 5 and 6 are noticeably cooler as the air freshens on the approach to Da Lat. There are great expanses of rice paddy fields against backdrops of mountains, more winding passes through pristine forests, a scramble across another waterfall, fields full of coffee trees in full bloom (an incredible aroma, by the way), houses of local tribes that float on water, and probably my favourite view of the trip yet (see image of the week above).
Then there are all the pit stops in between, every half hour or so, and very necessary to stretch the legs. For an iced coffee, for a laze in a hammock, for a walk through a forest trail, for a wonder over a dilapidated wooden bridge, for a stroll into a local market.
It was a great, if not tiring journey. If you're not too precious about luxury comforts, there are few better ways to get a feel of the Vietnam not everyone gets to see. I would definitely recommend it.
The best things I ate this week


Lunches. As was the case two weeks ago in Sa Pa and Ha Long Bay, I've been less of a food tourist this week, eating wherever David and Thai have taken us and whatever has been put in front of me.
They'd begin with "shall we order local Vietnamese food?". I mean, is the pope Catholic? Of course!
The meals have been some of my favourite parts of the tour, particularly the lunches. They were mostly at remote restaurants acting as much needed pit stops for drivers journeying through these long and winding highland roads; places we'd never find on our own and even if we did, know what or how to order.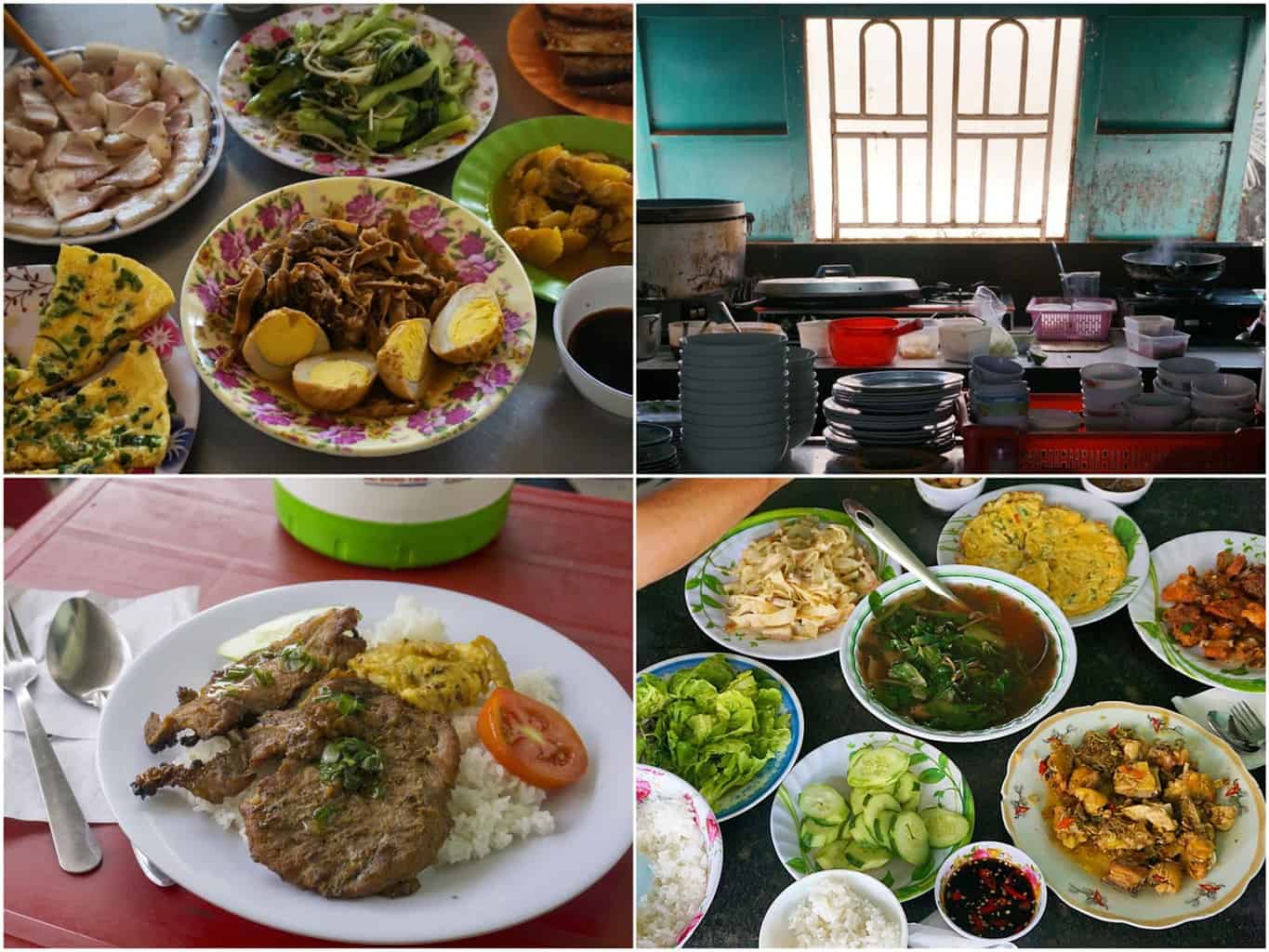 Two stand outs were from day two and four. Quite similar in format, and seemingly always with an omelette full of flavour and a soup of boiled greens, the former also had pork, chicken with bamboo shoots, chillies and boiled eggs, garlic greens, and fish that was like posh tinned sardines.
The latter was chicken with lemongrass, fantastic marinated and grilled pork, bamboo shoots with chilli and boiled pork, wee little aubergines to dip into a shrimp sauce, and the omelette and a soup with boiled greens again.
What I find a real shame is that some tourists don't want to eat this stuff. Perhaps they're worried about a dicky belly (no problems here), but they miss out, big time. It's regional cooking made with whatever is local and in season, it's cheap as chips, and it's consistently very good. Instead, at lunch, they get dropped off at a supermarket to find something for themselves.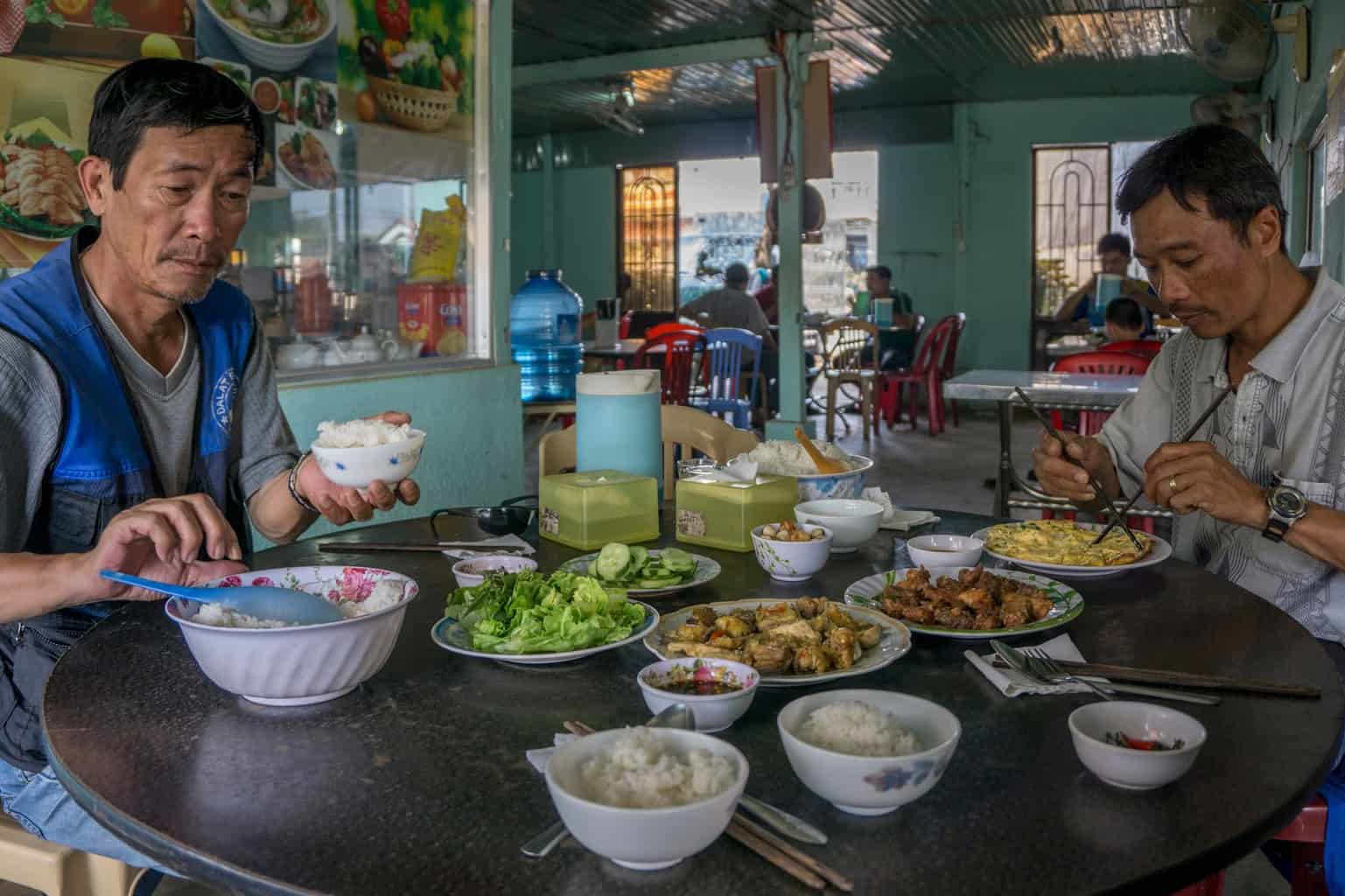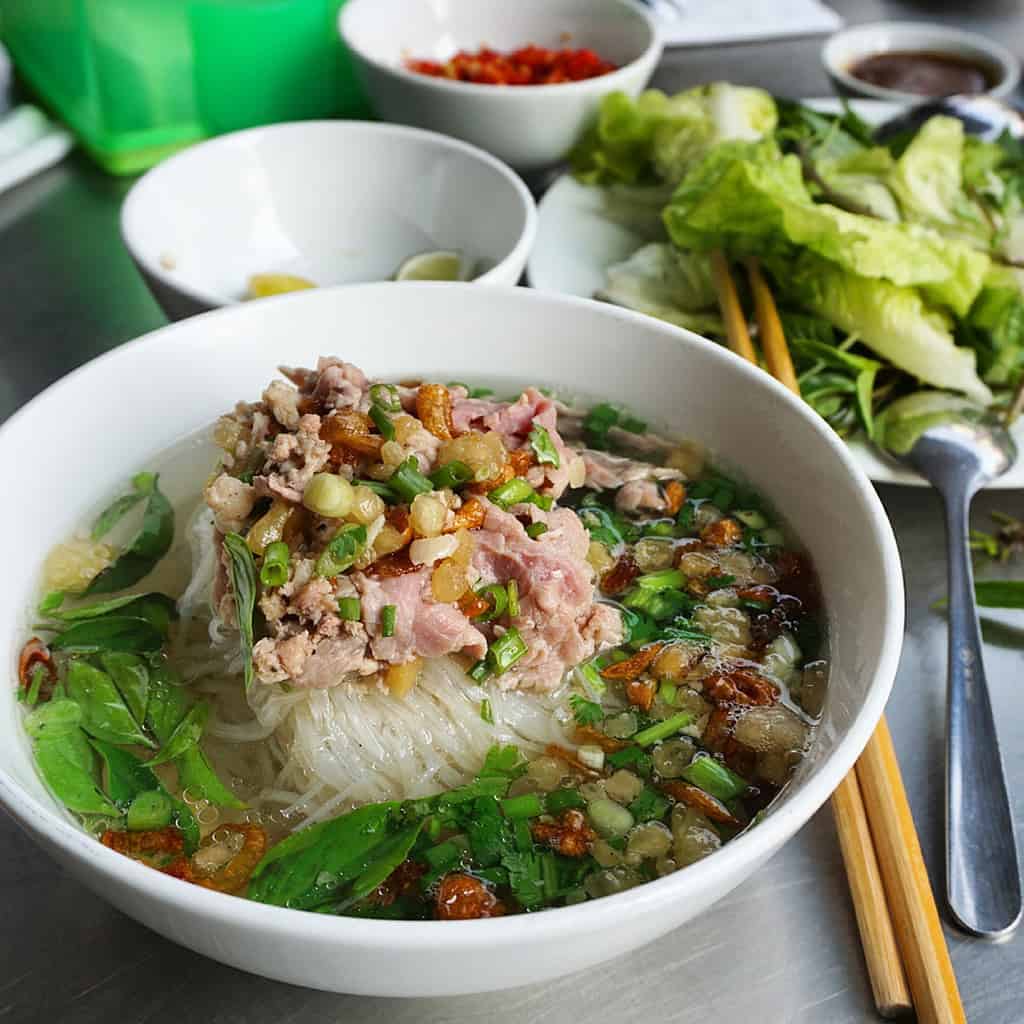 Pho kho. Day 4 started with pho kho, where kho means dry, referring to the noodles used (as opposed to wet noodles, which is often the case).
So many crispy bits of fat, and fermented peanut sauce on the side to dip your beef in. It was really very good. Had at Pho Kho 22-24 Nguyen van troi in the city of Pleiku.
Street food must-eats
Vietnamese coffee. I don't really have a street food entry for this week. Instead, I'm putting in Vietnamese coffee.
Individual drip filters perched on glasses, thin layers of condensed milk. Mix, stir with ice to cool. So easy to drink, exactly what you fancy when you're hot and dusty, and I think I'm developing an addiction.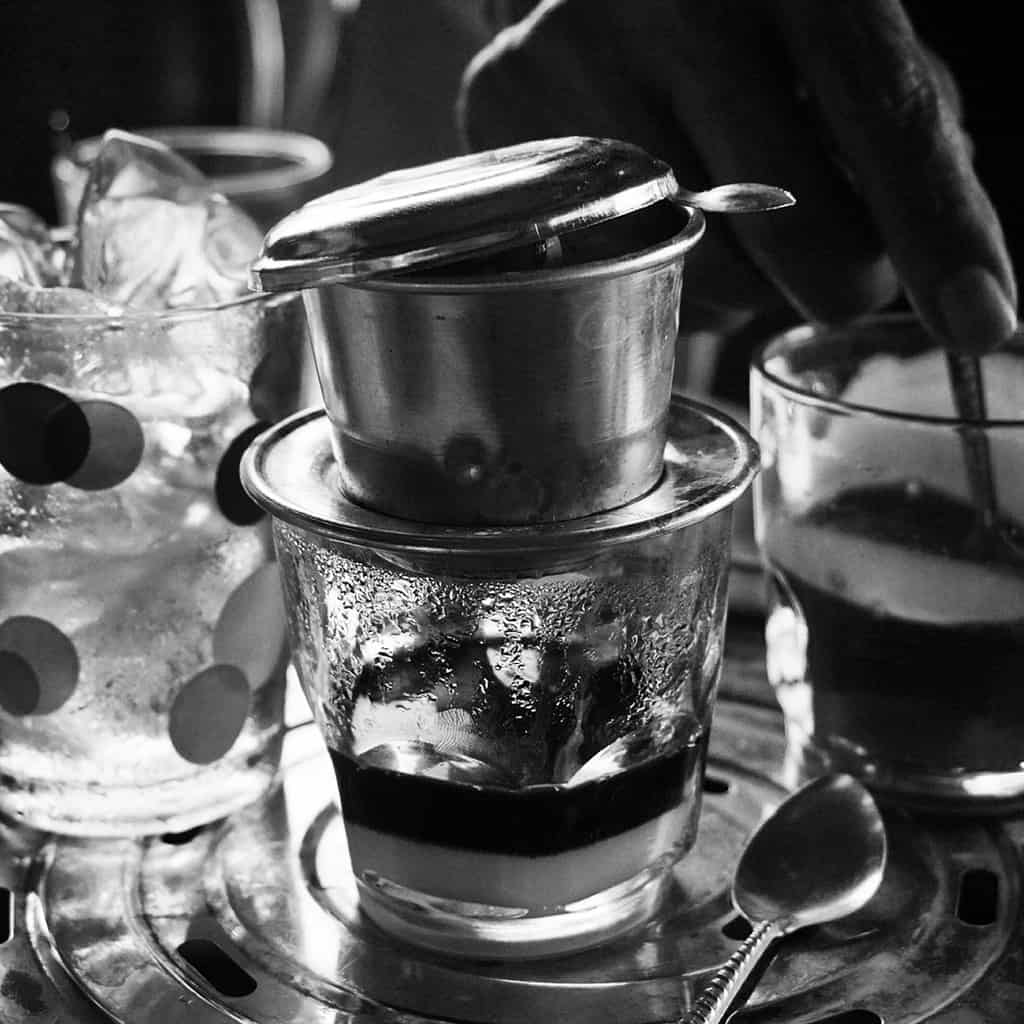 fg
Did you know?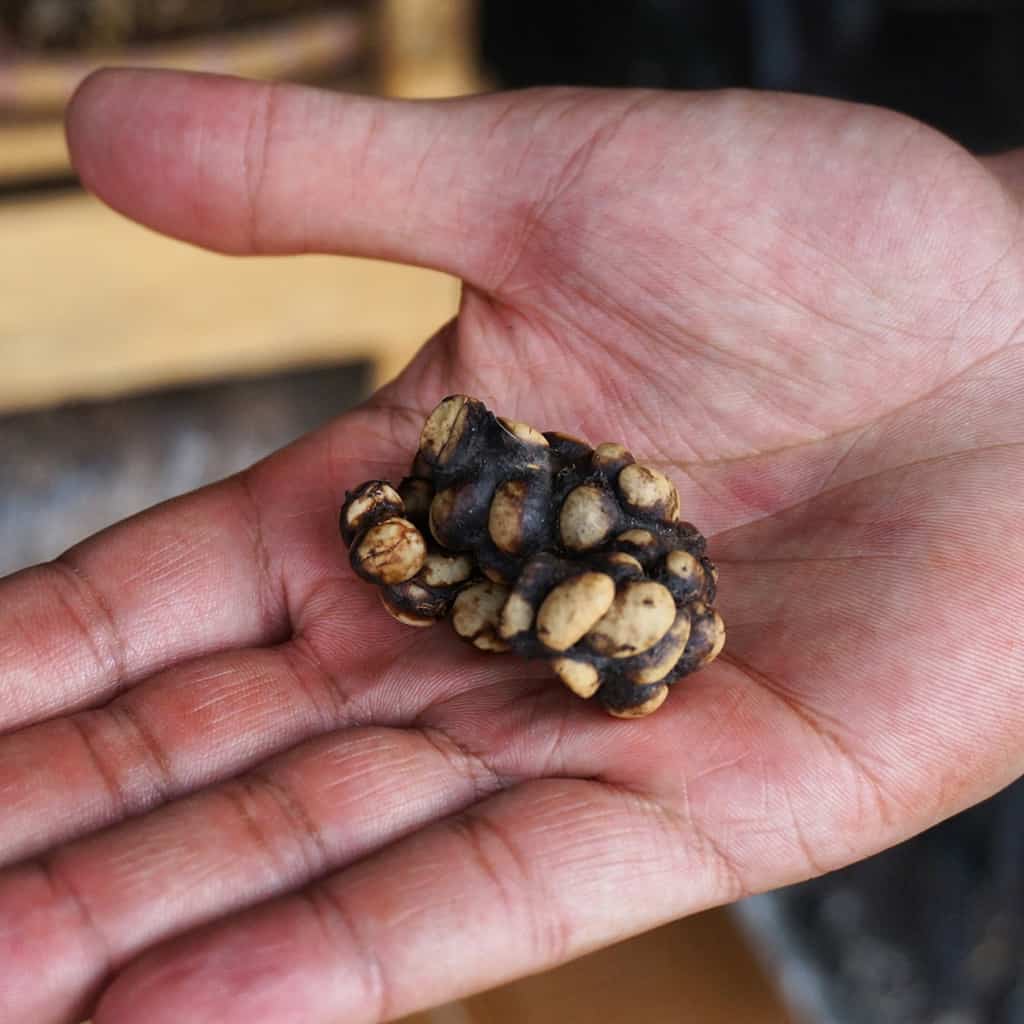 Weasel coffee. Heard of weasel (civet) coffee? It's the seeds of coffee berries once they've been eaten and come out the other end of the Asian palm civet.
They're cleaned up, roasted, ground, and used to make a cup in the usual way. This is what it looks like when collected.
It's one of the most expensive types of coffee in the world, especially if collected from the wild. Part digestion improves the flavour profile, so they tell me.
We visited a coffee farm with weasels in cages that are fed the beans. Not a great life for them. And I didn't much care for the coffee – far too acidic and bitter for me. I'll stick to the bog standard Vietnamese coffee, which I love (see above).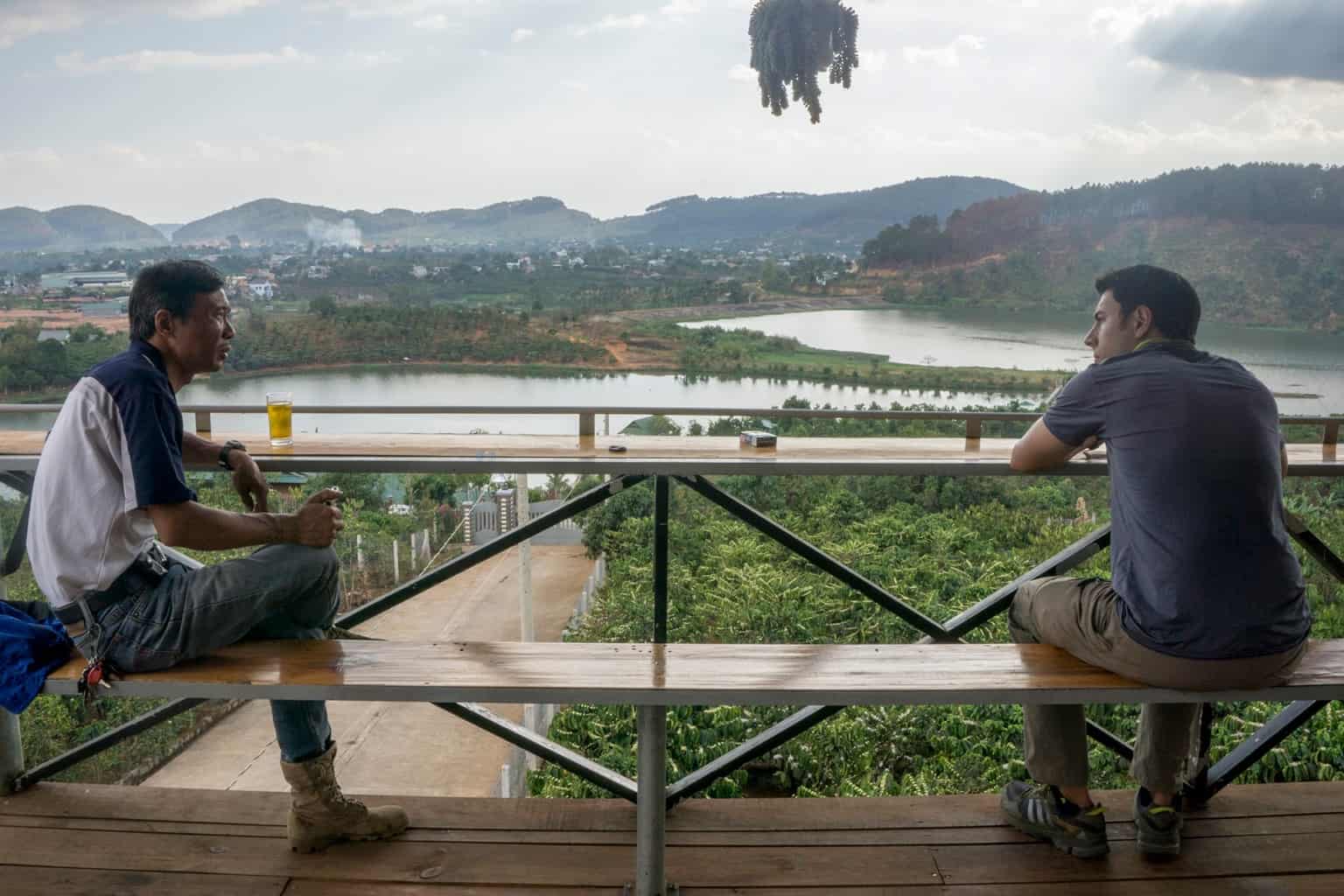 questionable weasel coffee, great view
My insider tips
Withdrawing cash. When you need to pay big bucks for something – like a six day motorbike tour (US $70 per person per day, includes accommodation and gas, since you asked) – it's worth knowing the daily limit you can withdraw from an ATM. With most cash machines, its 2 million dong, about £60. BIDV Bank cash machines tend to give out 5 million.
Also, if you request a round number, it will give you 500,000 dong notes – little use if you want to pay a street food vendor for dinner. Instead, request just under what you want – for example 1,900,000 instead of 2,000,000 – and it will give you a few hundreds.
Highlight / Lowlight
Highlight. Vietnam is ethnically diverse, with around 50 ethnic minorities, many of them living in rudimentary villages much the way they did 100 years ago.
Some have always domesticated wild elephants, and we got to have a little ride on one.
He went through his morning routine with us on his back. He ambled through the village to Lak Lake, waded in up to his ankles, wallowed a little, splashed about a bit, then had a wonder back, stopping to breakfast on some roadside vegetation. That was cool.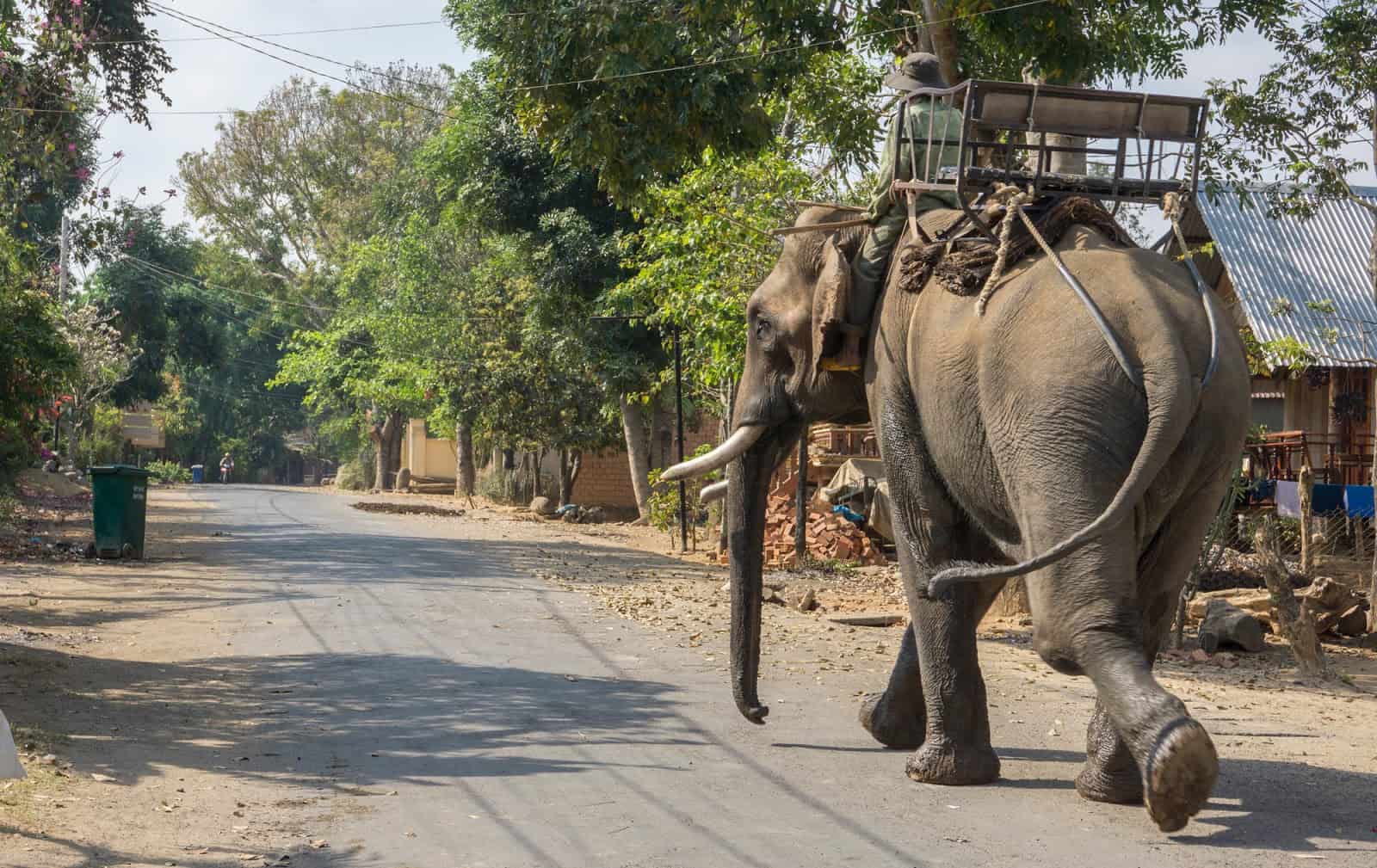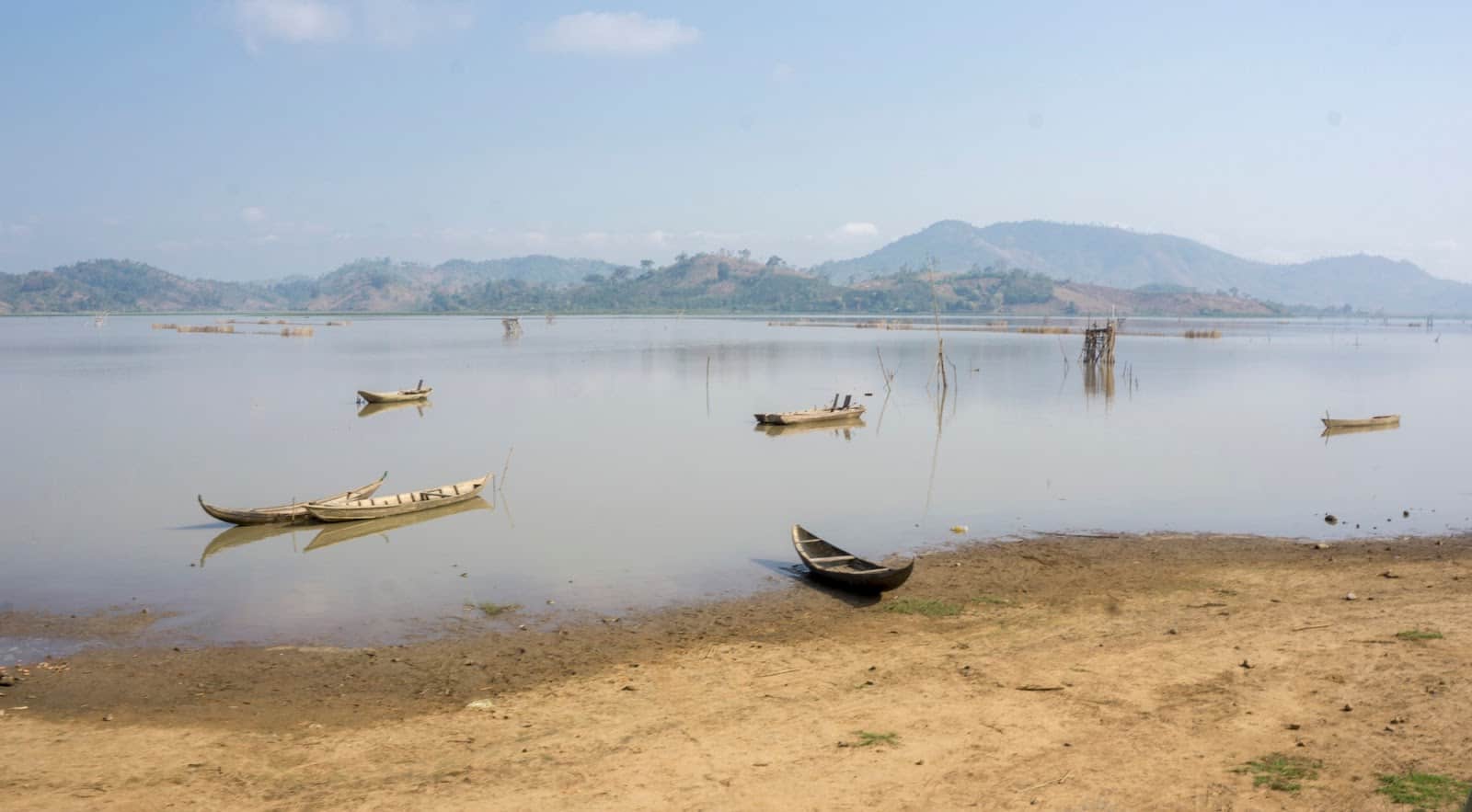 view of Lak Lake from the elephant



Lowlight. The end of day two was painful. It was a particularly long stretch, the road was bumpy, I was wearing shorts (good choice for a tan, bad for motorbiking comfort), and our backsides were still acclimatising to the ride.
We were utterly exhausted and pretty saddle sore by the end of it. The next day onwards was fine though – we must have got used to it.
Next week

Will mostly be spent not on two wheels, thanks very much. Three nights in Da Lat, then a three hour drive to Nha Trang to unashamedly be a beach bum for three days.
Postcards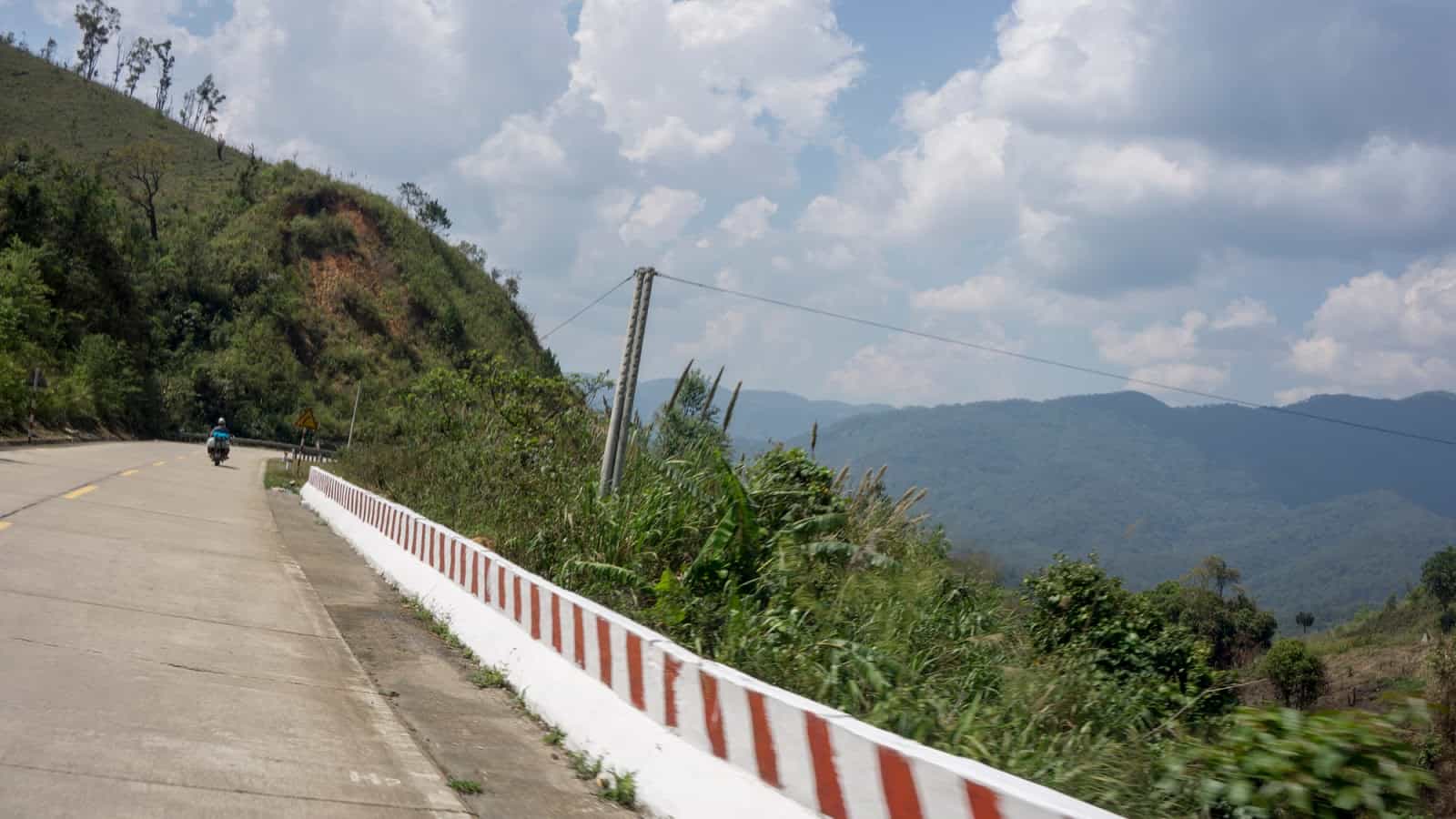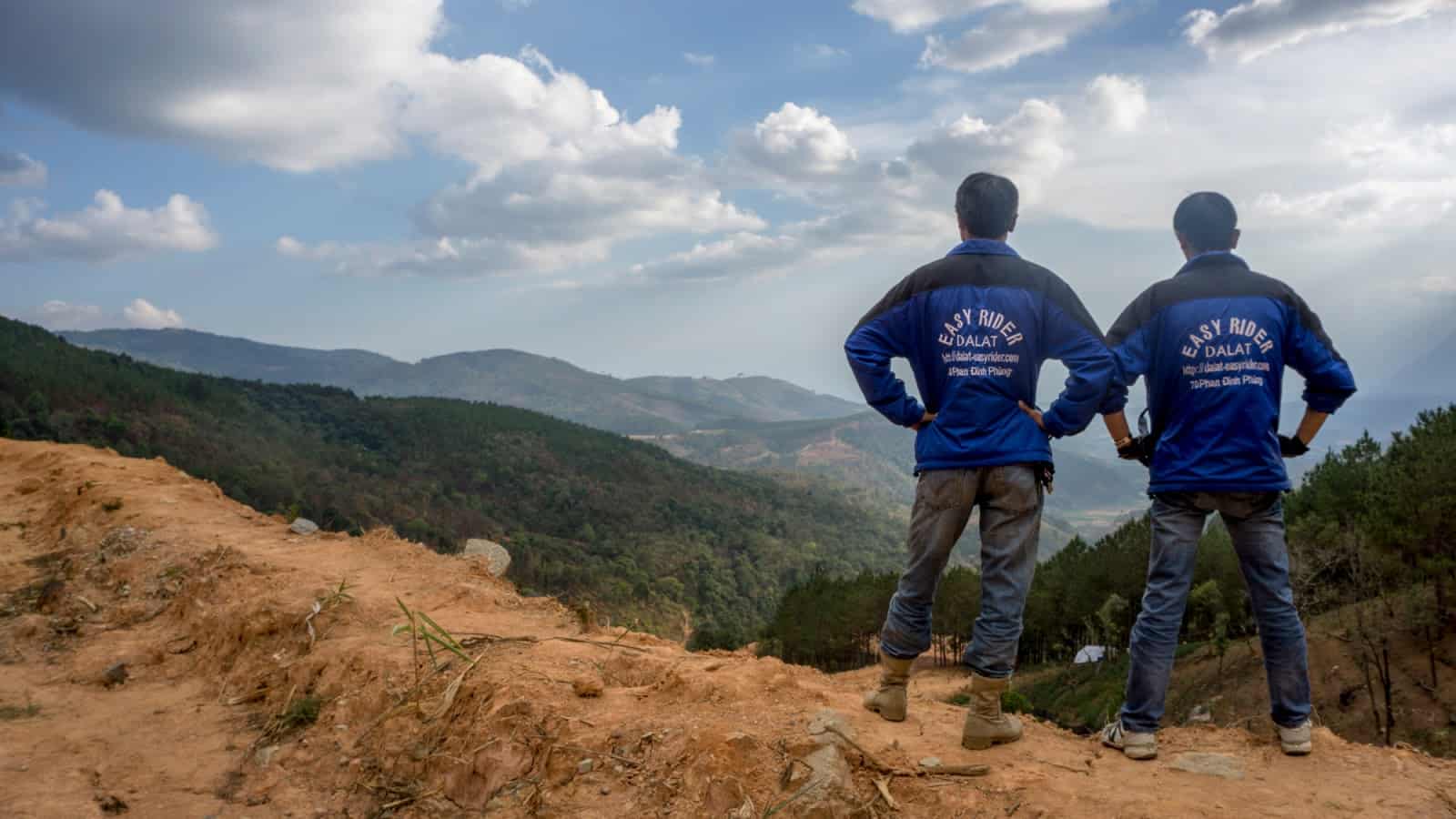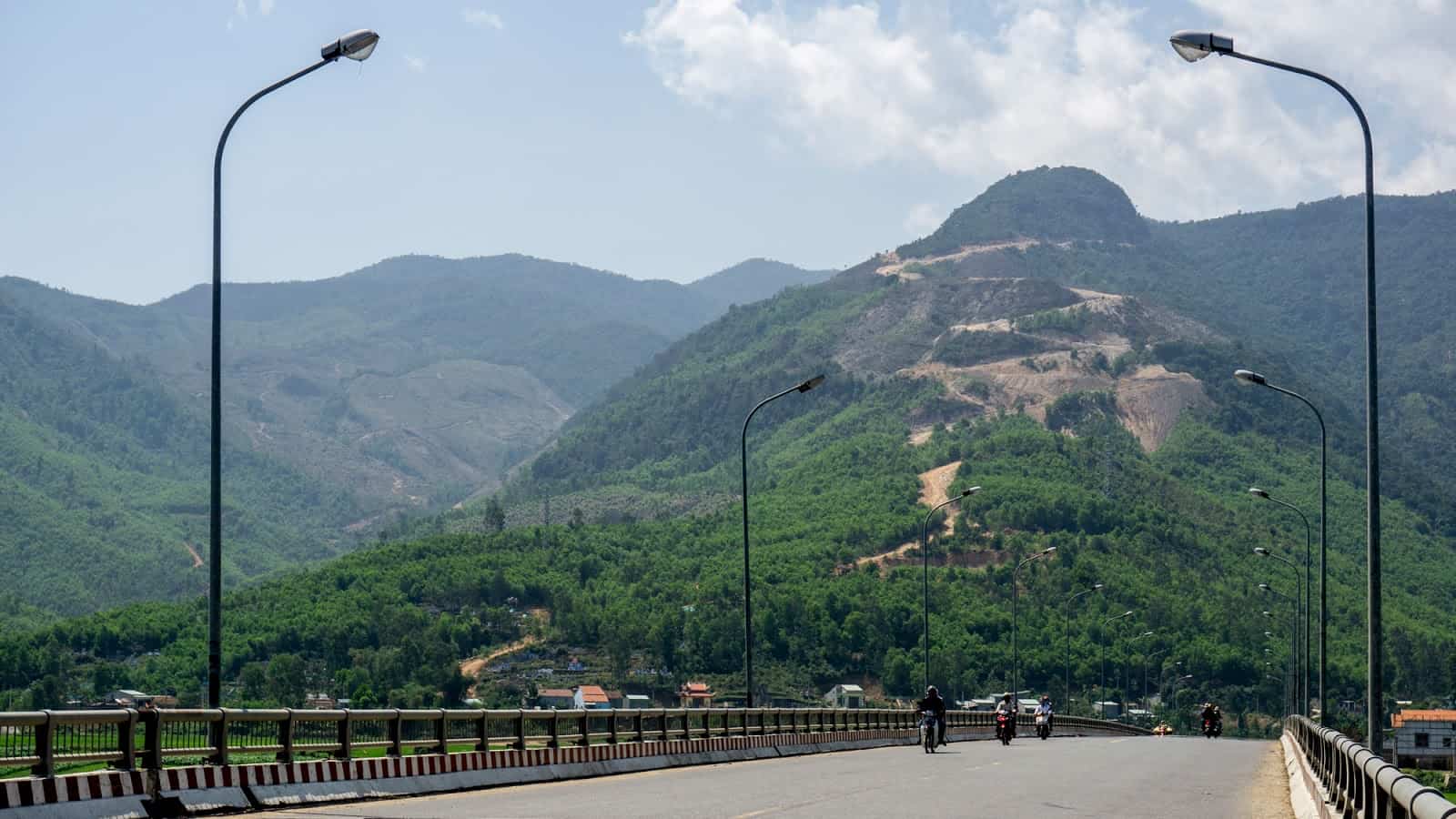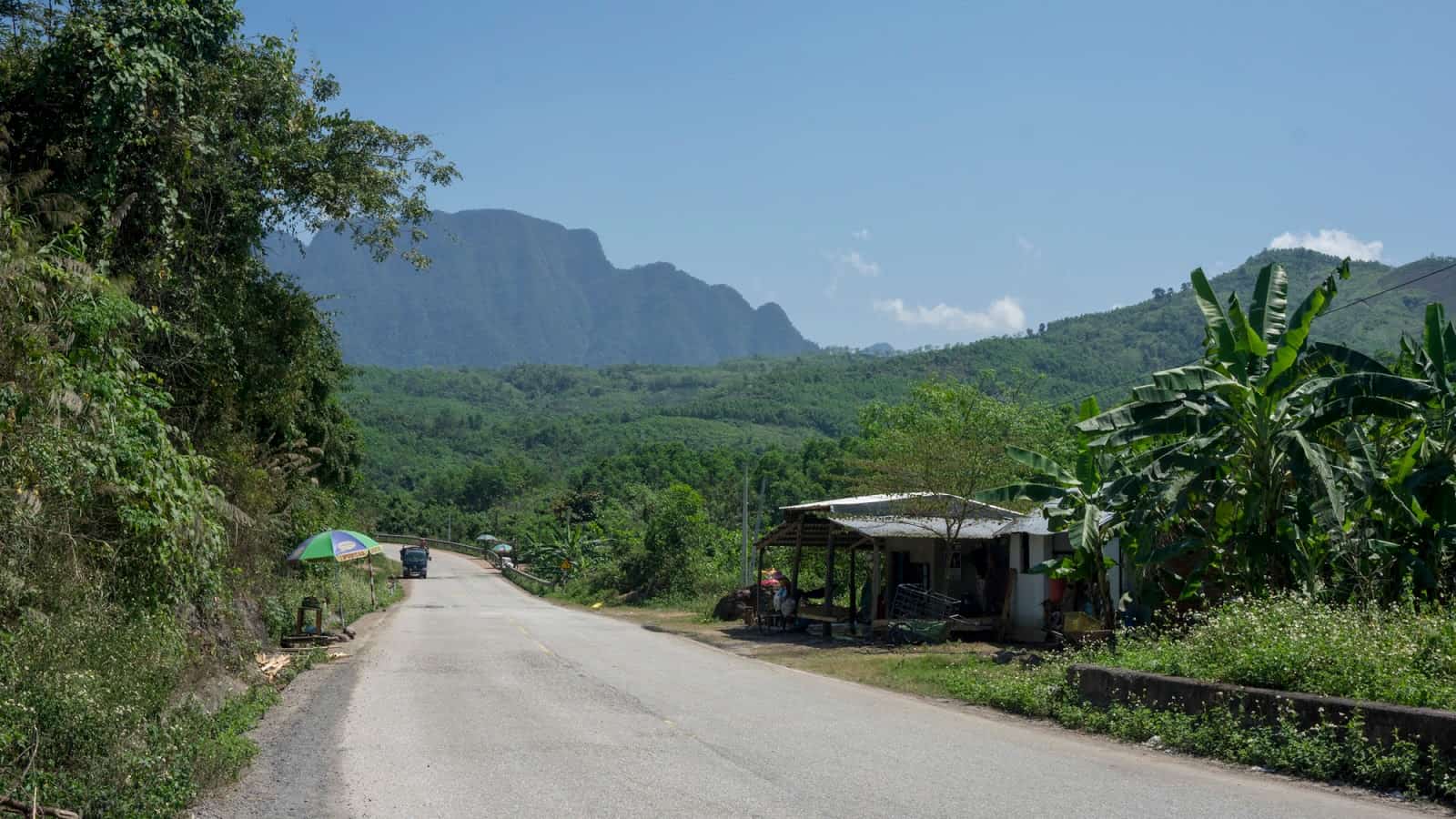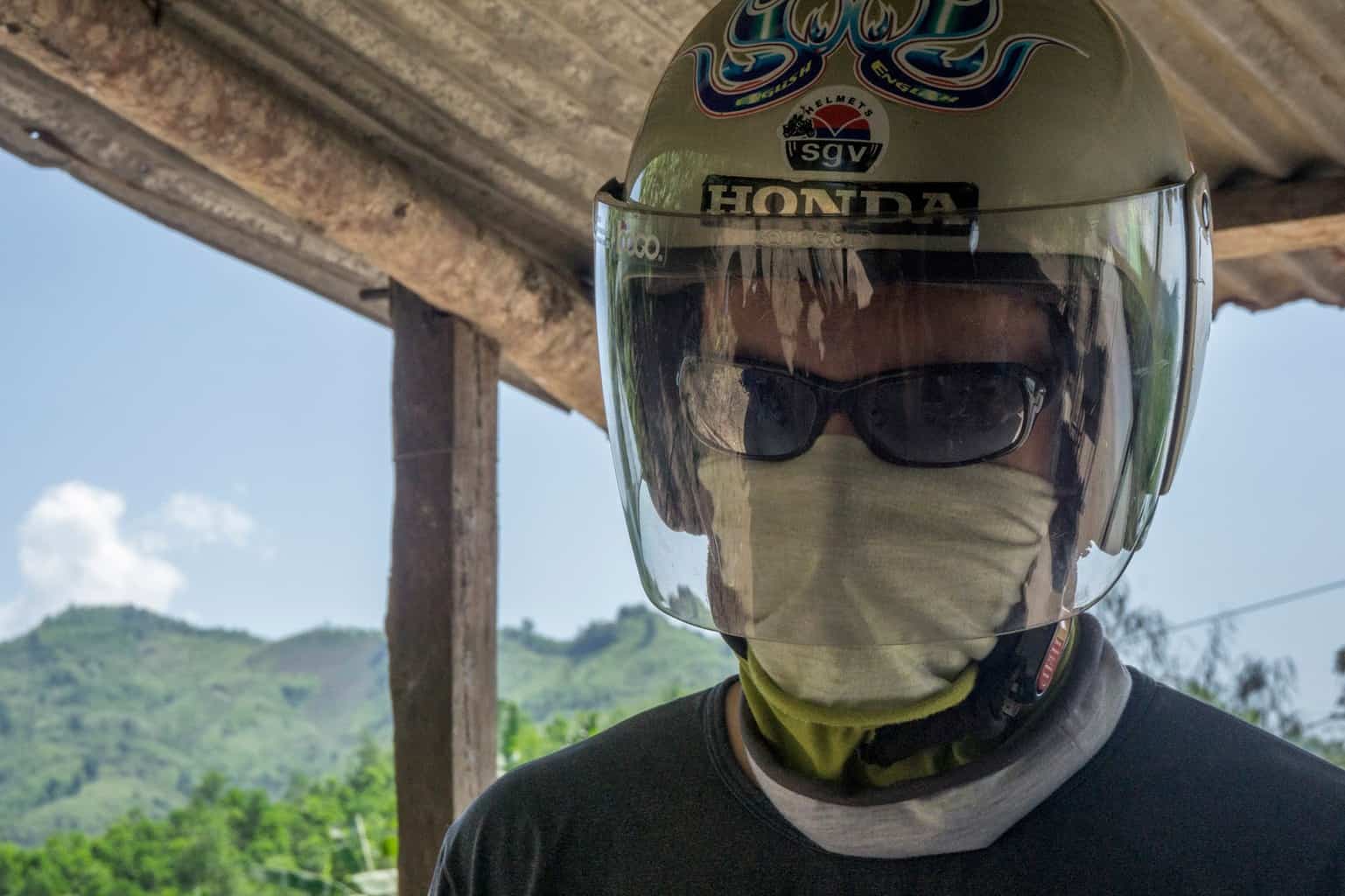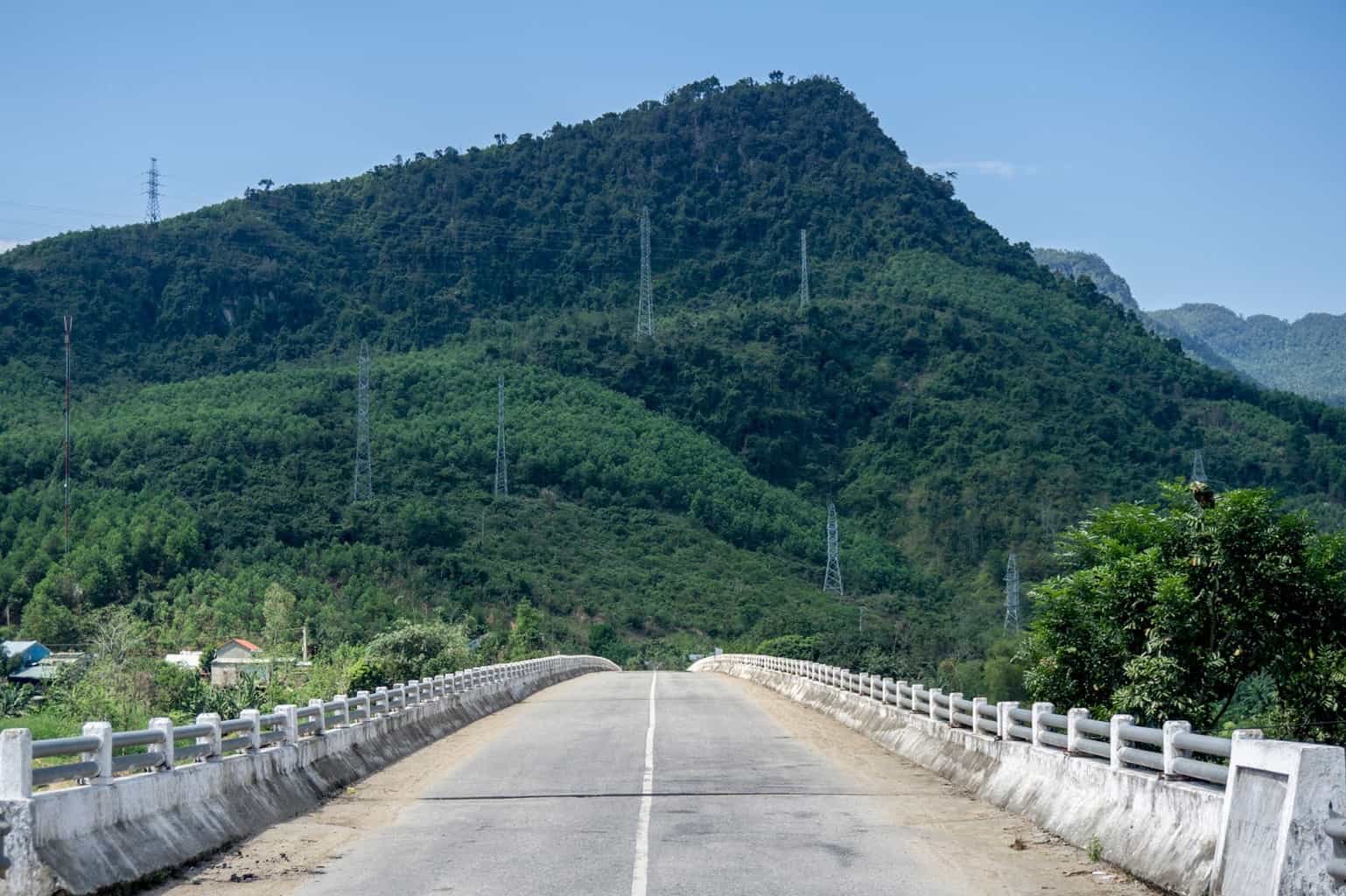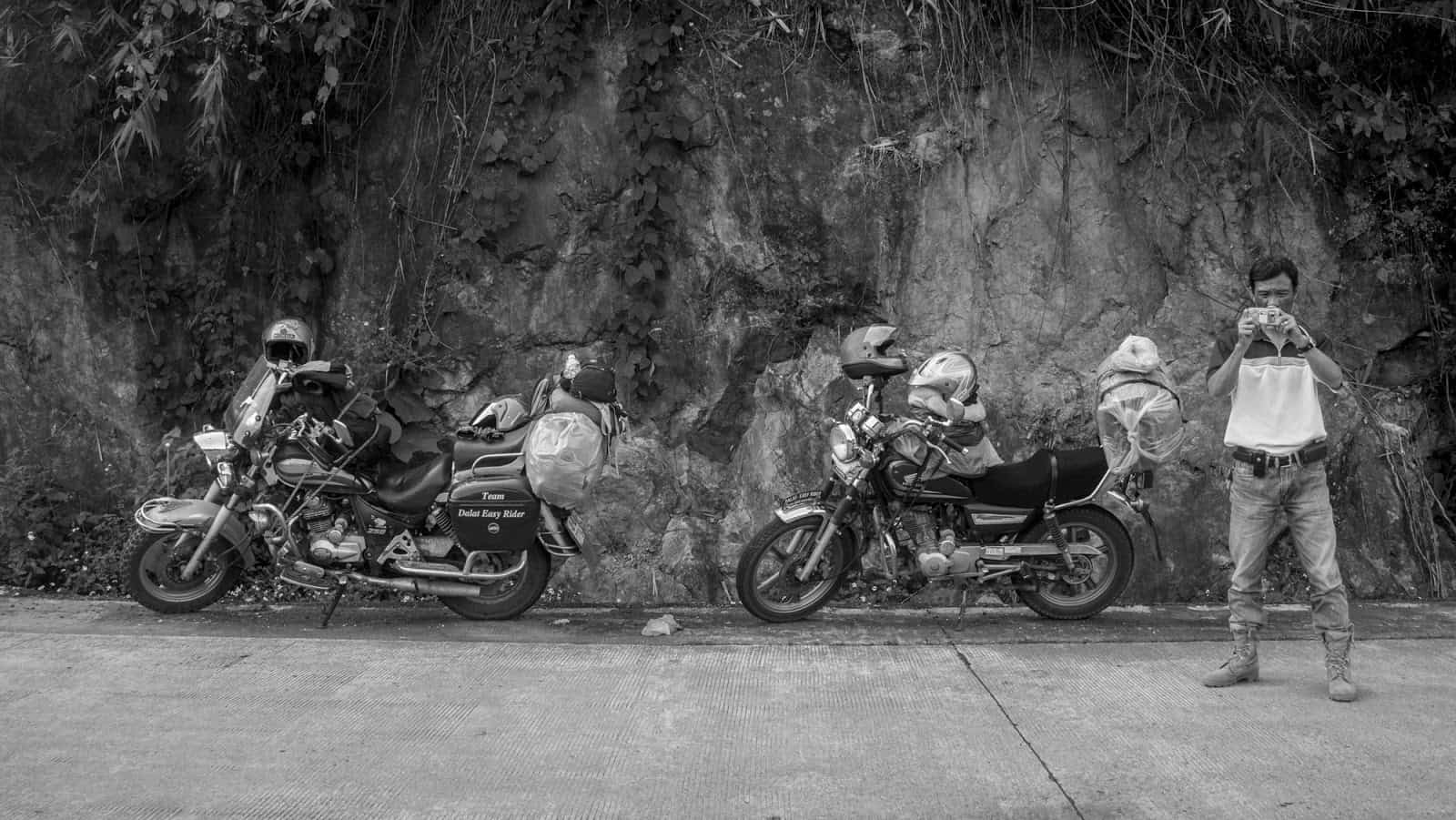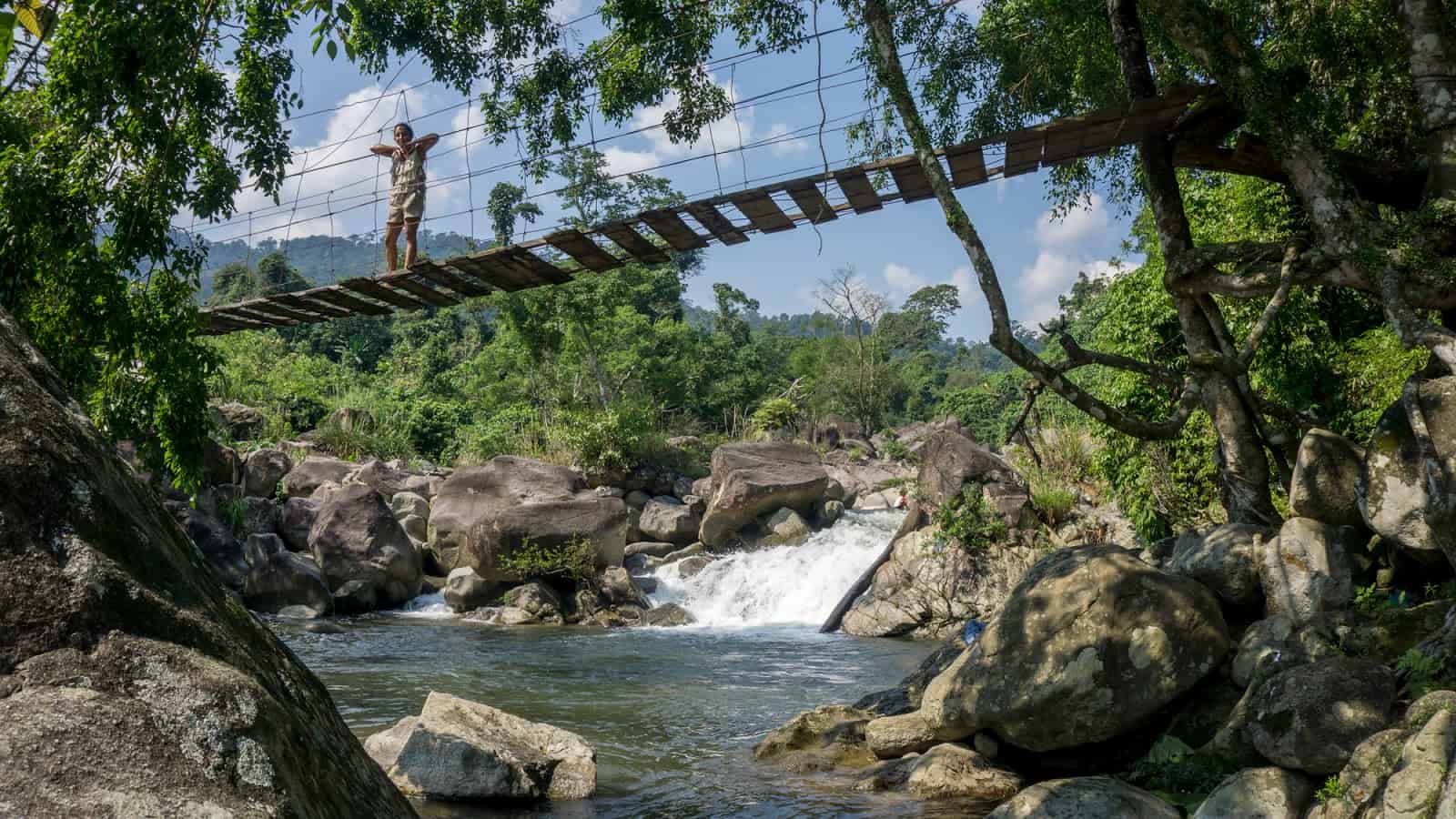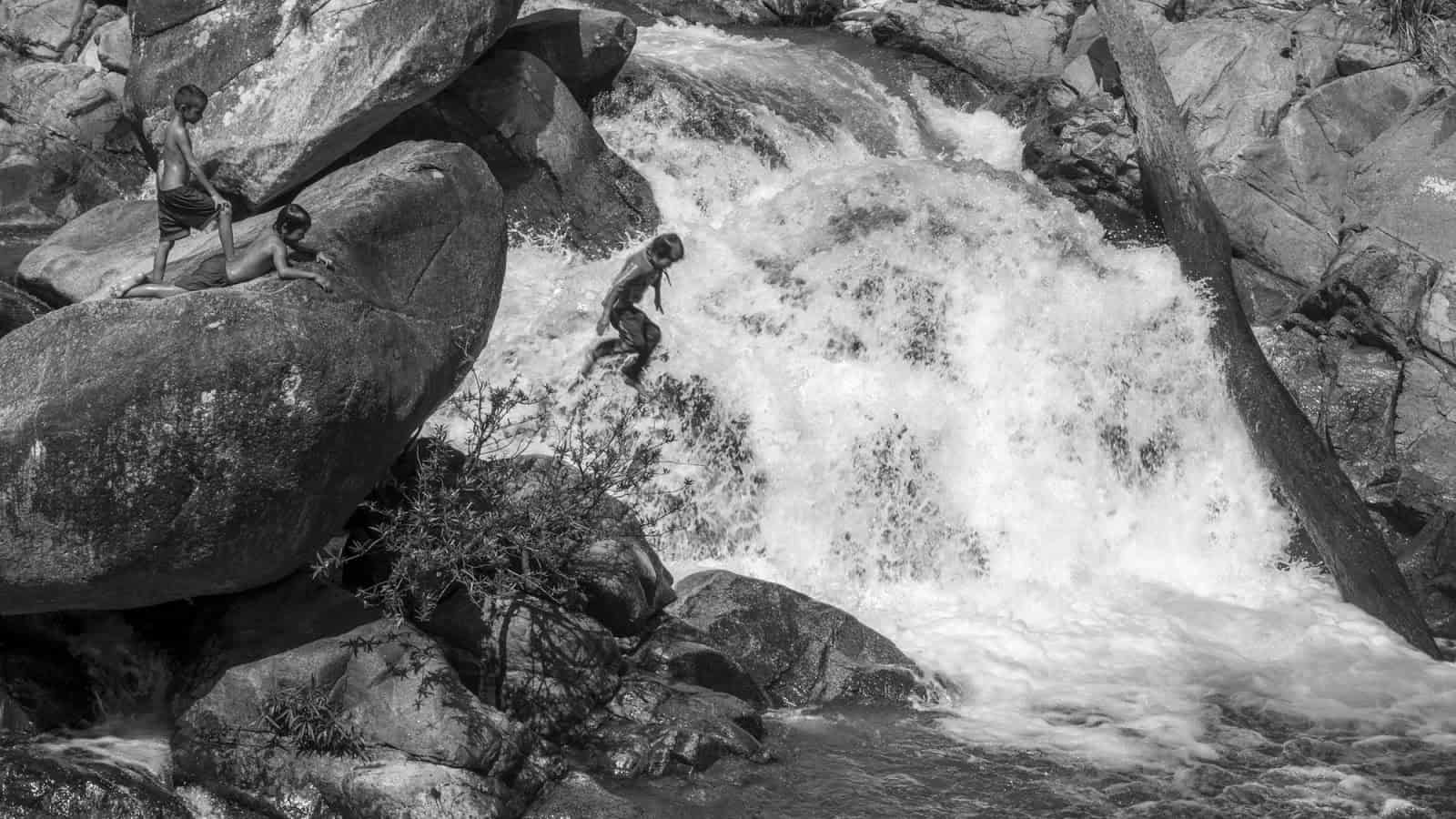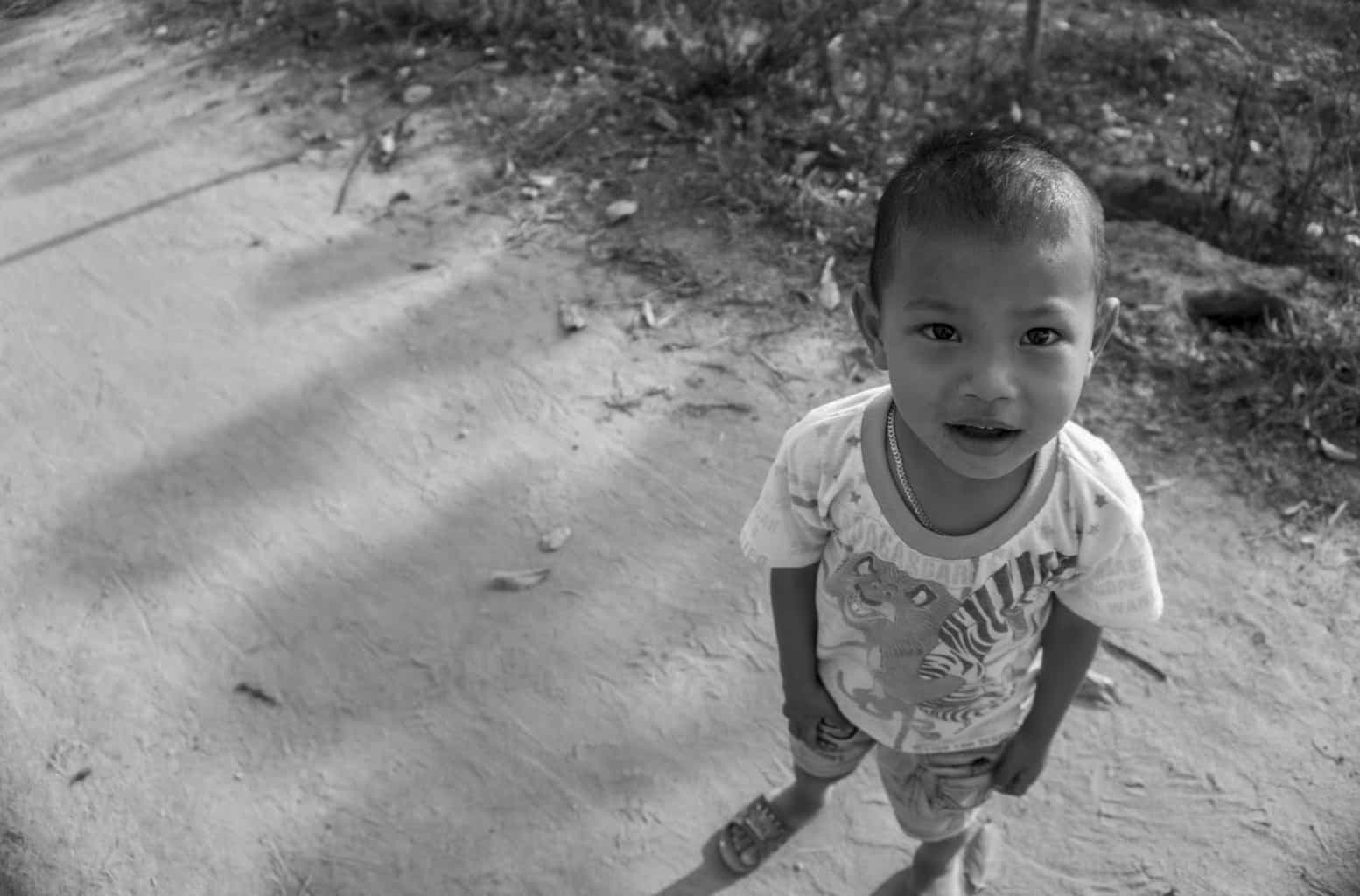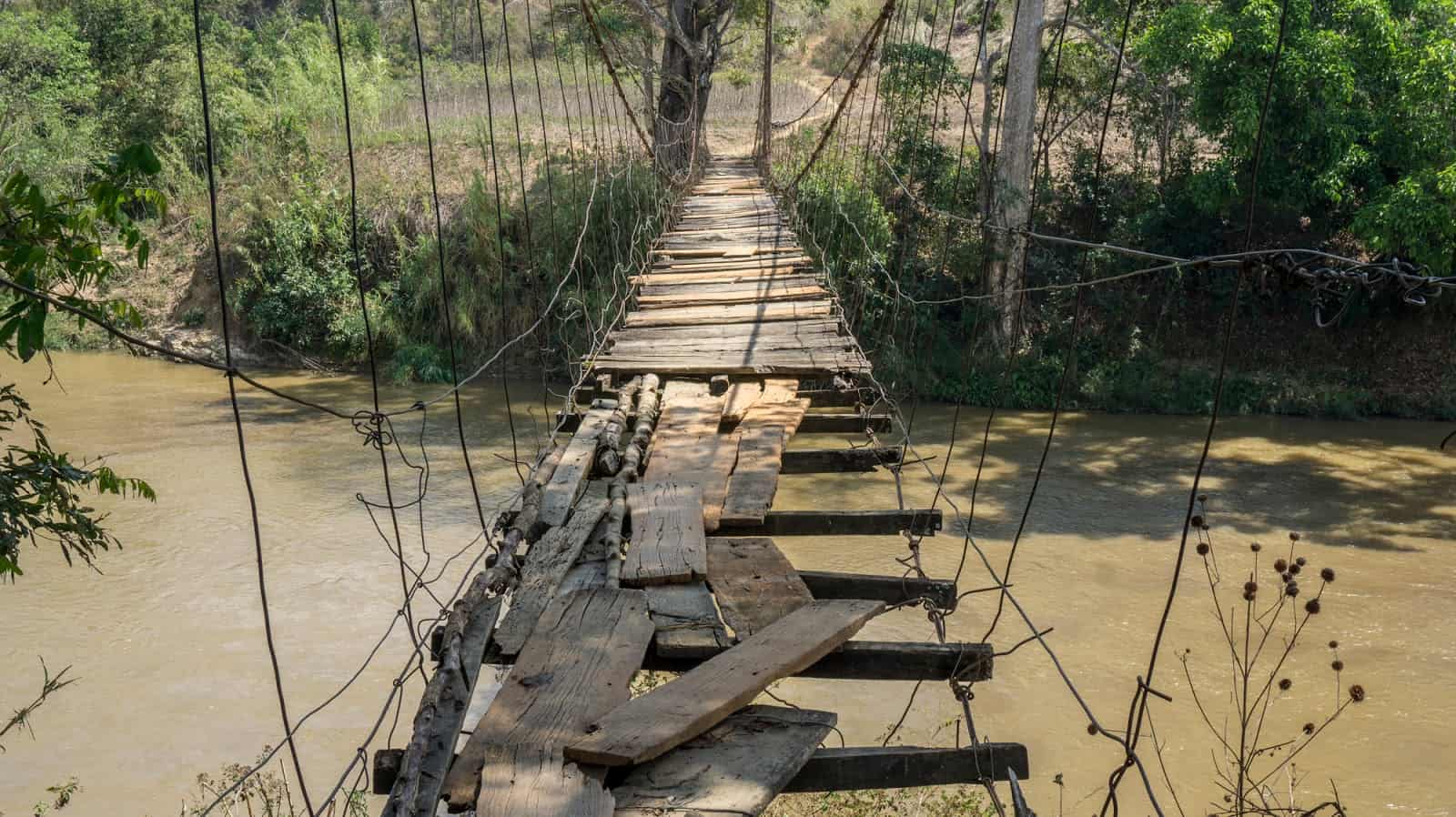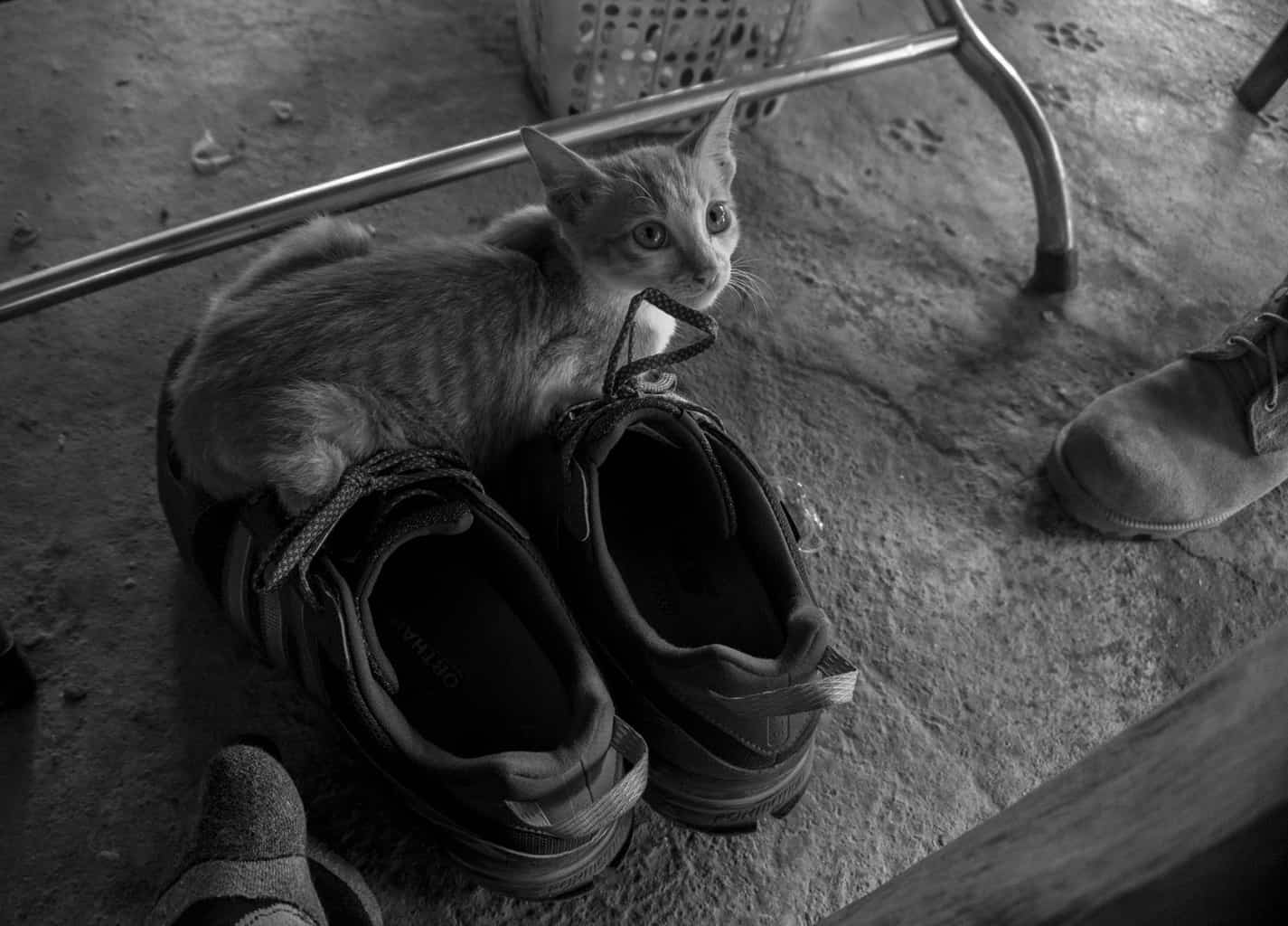 Related posts
Related posts
Week 0: Gone travelling. London – see you in nine months
Week 2: INDIA – Bangalore → Mysore → Wayanad → Kochi
Week 3: INDIA – Kochi → Allepey → Kollam → Madurai
Week 4: INDIA – Pondicherry → Chennai → Mumbai
Week 5: INDIA – Varanasi → Udaipur → Jaipur → Delhi

Week 7: CHINA & VIETNAM – Hong Kong → Hanoi
Week 8: VIETNAM – Sapa → Hanoi → Ha Long Bay → Hanoi