Last Updated on June 17, 2020 by Leyla Kazim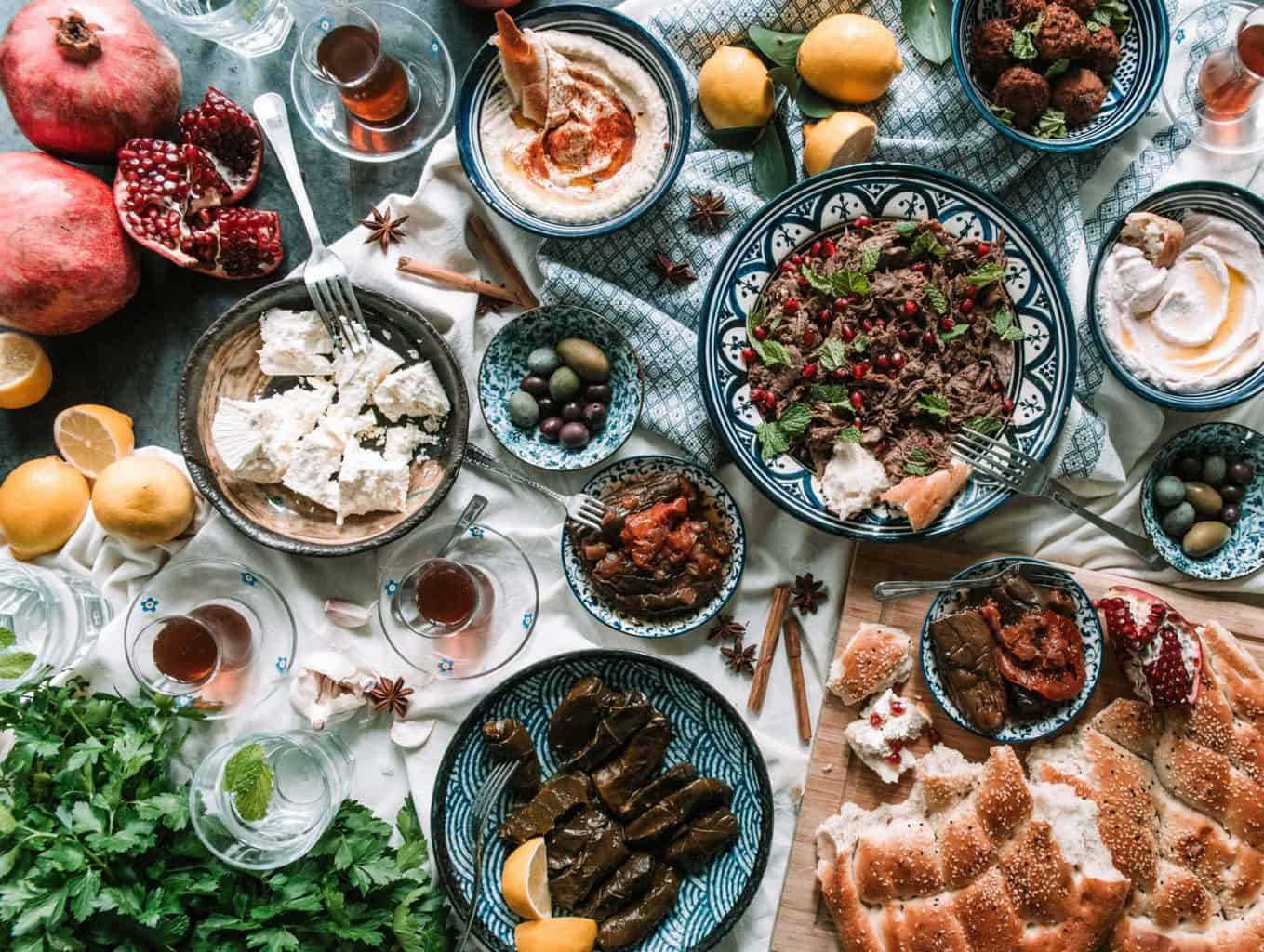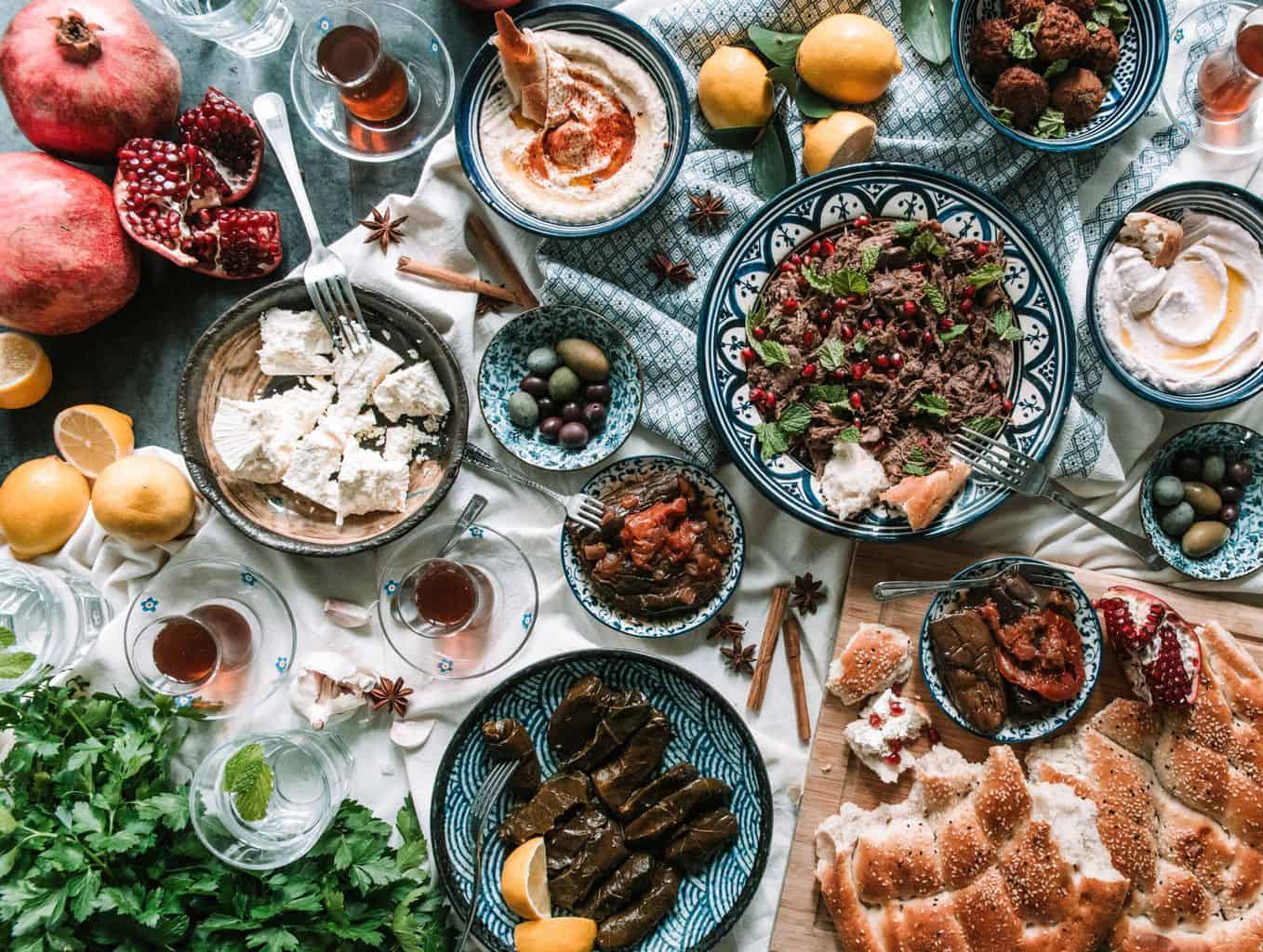 A reliable and easy slow cooked lamb recipe is a thing of beauty. Something that involves little more than throwing a few ingredients together with a gorgeous lamb shoulder cut, and letting time and heat do the rest.
This Christmas, Schwartz are teaming up with BBC Good Food for the 3rd year running to create their version of the '12 Tastes of Christmas'. It's a fun play on the much loved advent countdown, but using all the flavours of Christmas to inspire cooks and bakers to get creative across the land.
As part of this, Schwartz sent me my very own (and very twee) custom-made advent calendar loaded with 12 different herbs and spices. They tasked me with sharing a recipe that features some of them; I've gone for cinnamon and star anise.
And this very easy Middle Eastern-inspired braised lamb recipe featuring a slow cooked lamb shoulder with pomegranate is the one!
It's a great way to cook lamb a little differently and I guarantee your friends and family will love it.
Serve with lots of small mezze plates and dips, Turkish bread, and load a bit of everything onto each bite. I hope you enjoy!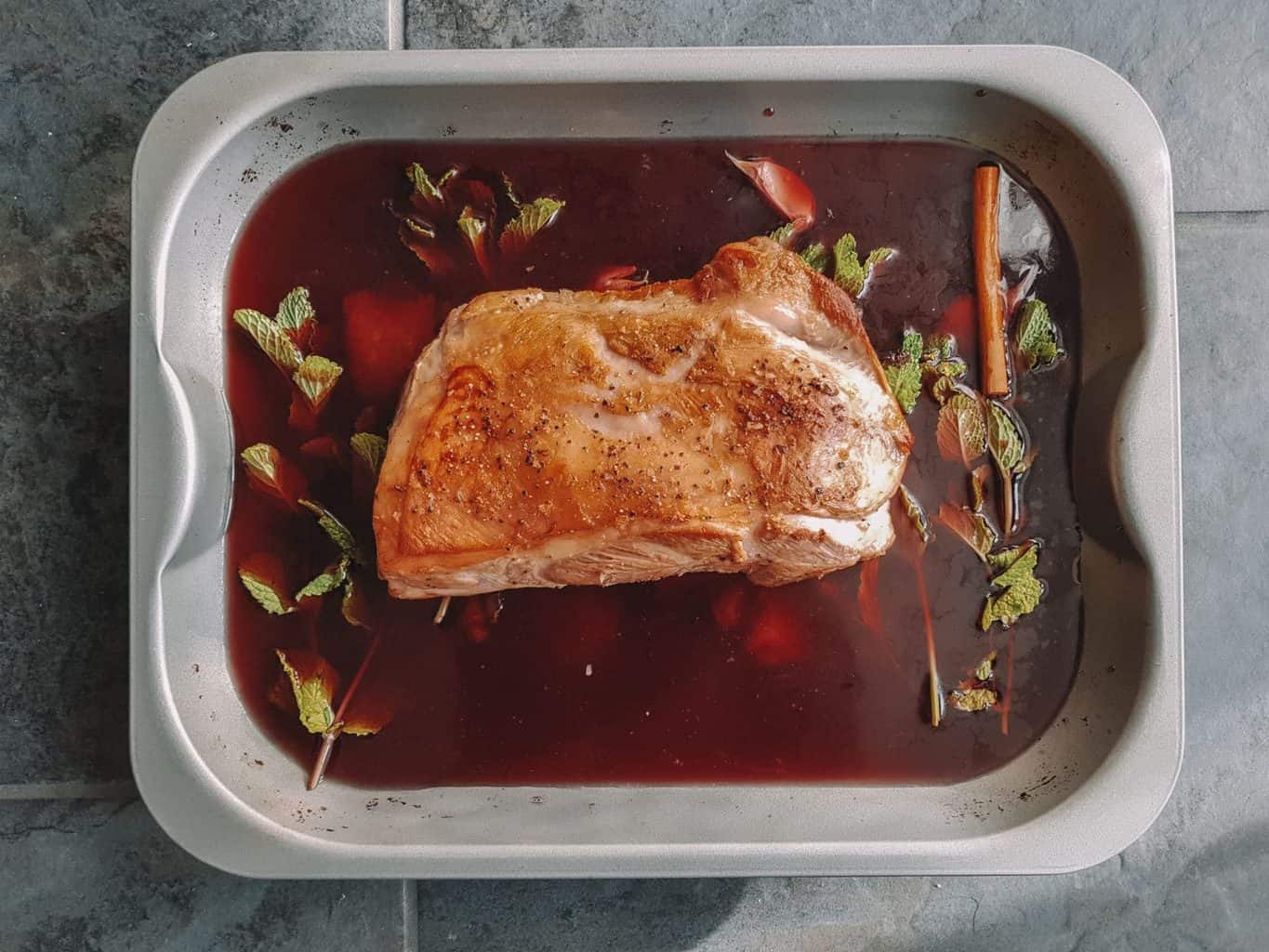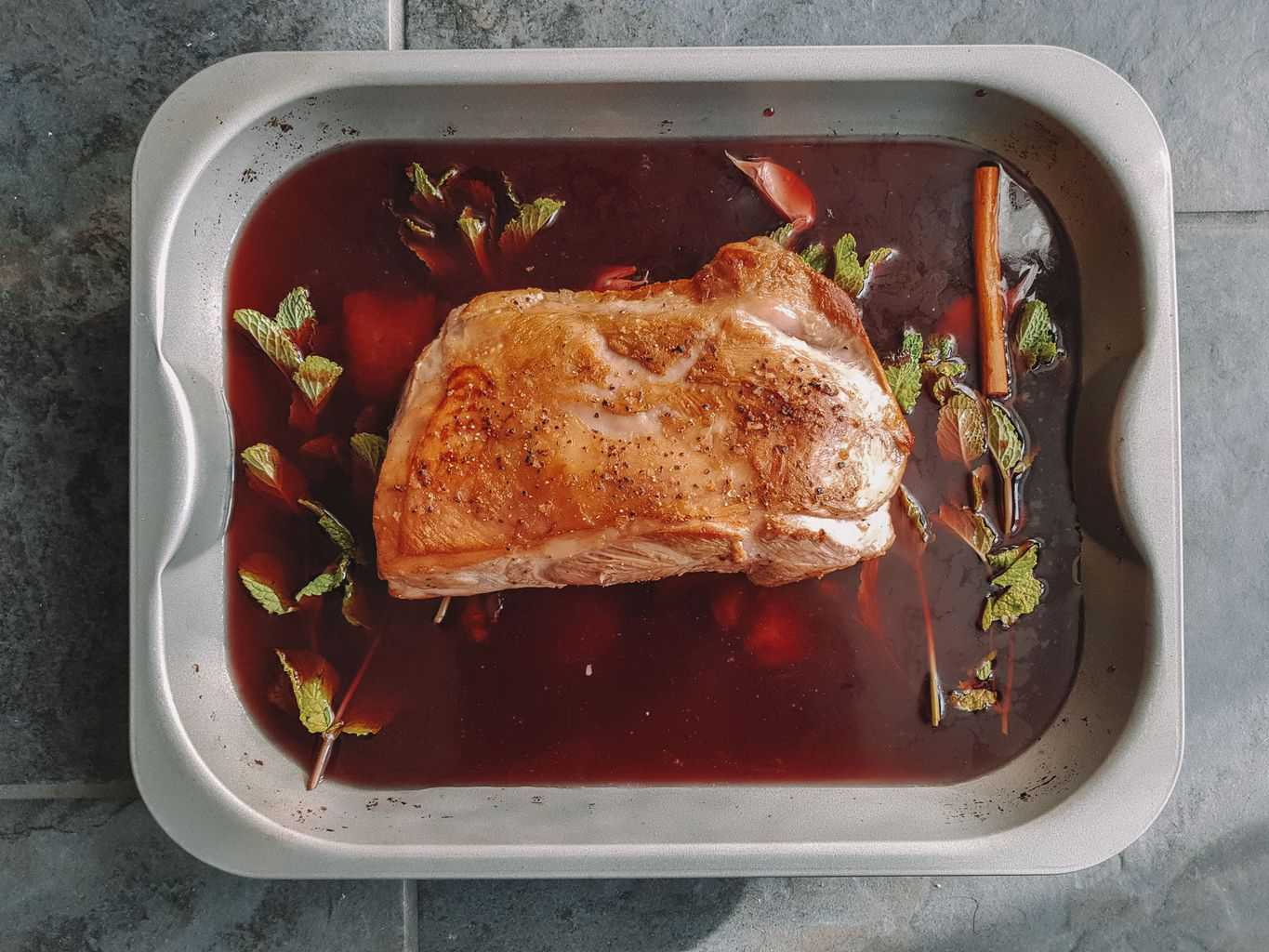 BRAISED LAMB RECIPE | Slow Cooked Pomegranate Lamb Shoulder
Serves 6
Ingredients
900g bone in lamb shoulder
Braising liquid
250 ml brewed jasmine tea
700 ml pomegranate juice
3 tbsp quince jelly
4 cloves of garlic
1 star anise
1 cinnamon stick
10 sprigs of fresh mint
Sauce reduction
3 tbsp pomegranate molasses
To serve
Pomegranate seeds
Fresh mint leaves
Cooking Method For Pomegranate Slow Cooked Lamb Shoulder
Preheat the oven to 150°C fan.
Season the lamb shoulder all over with salt and pepper (no need for olive oil), and sear the meat in a pan on all sides until nicely browned as in the second image above.
Place all the braising liquid ingredients in a large roasting dish or braising pan, and mix together.
Place the lamb shoulder in the liquid, cover with kitchen foil, and place in the oven on the middle shelf.
Cook for around 5-6 hours, or until the meat is soft and can be broken away from the bone with a fork.
Remove the lamb shoulder from the liquid and set aside. Pour the pomegranate lamb braising liquid into a saucepan, add the pomegranate molasses, and bring to the boil.
Reduce the temperate to a simmer, and cook until the liquid has reduced by over half.
Shred all the meat off the bone with two forks. Pass the reduced braising liquid through a sieve to remove the other ingredients that were in it.
Now mix the shredded meat into the reduced braising liquid until thoroughly combined. You want the meat to be wet, but not sitting in liquid, so don't feel like you have to use up all the liquid if you have too much.
Serve the pomegranate lamb on a sharing plate and scatter with plenty of pomegranate seeds and fresh mint leaves. Serve with warm Turkish bread, mezze (such as stuffed vine leaves, falalfel, stuffed aubergine, feta cheese) and dips (such as hummous, strained yoghurt, taramasalata).
What's your favourite lamb recipe? What would you usually do with a lamb shoulder? Do you like slow cooked lamb, and what do you usually have it with? Lots of people tend to roast lamb, have you ever tried braised lamb? What are your thoughts on pomegranate lamb – do you think you will try it? Let me know in the comments below!
You may also enjoy
Note: This is a sponsored post in partnership with Schwartz. If you try this recipe, I'd love to hear how it goes! All views remain my own, as always.