Last Updated on November 2, 2021 by Leyla Kazim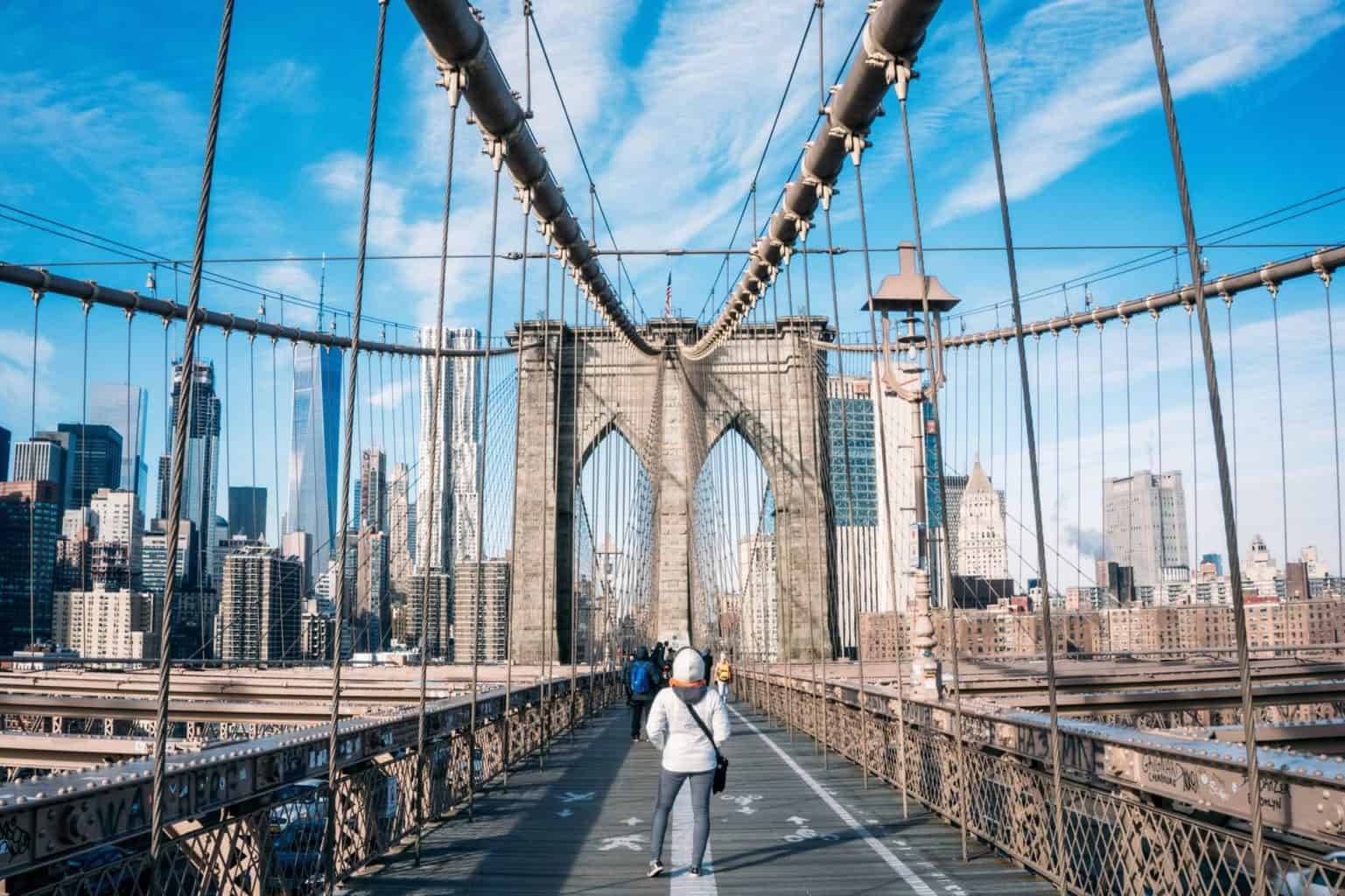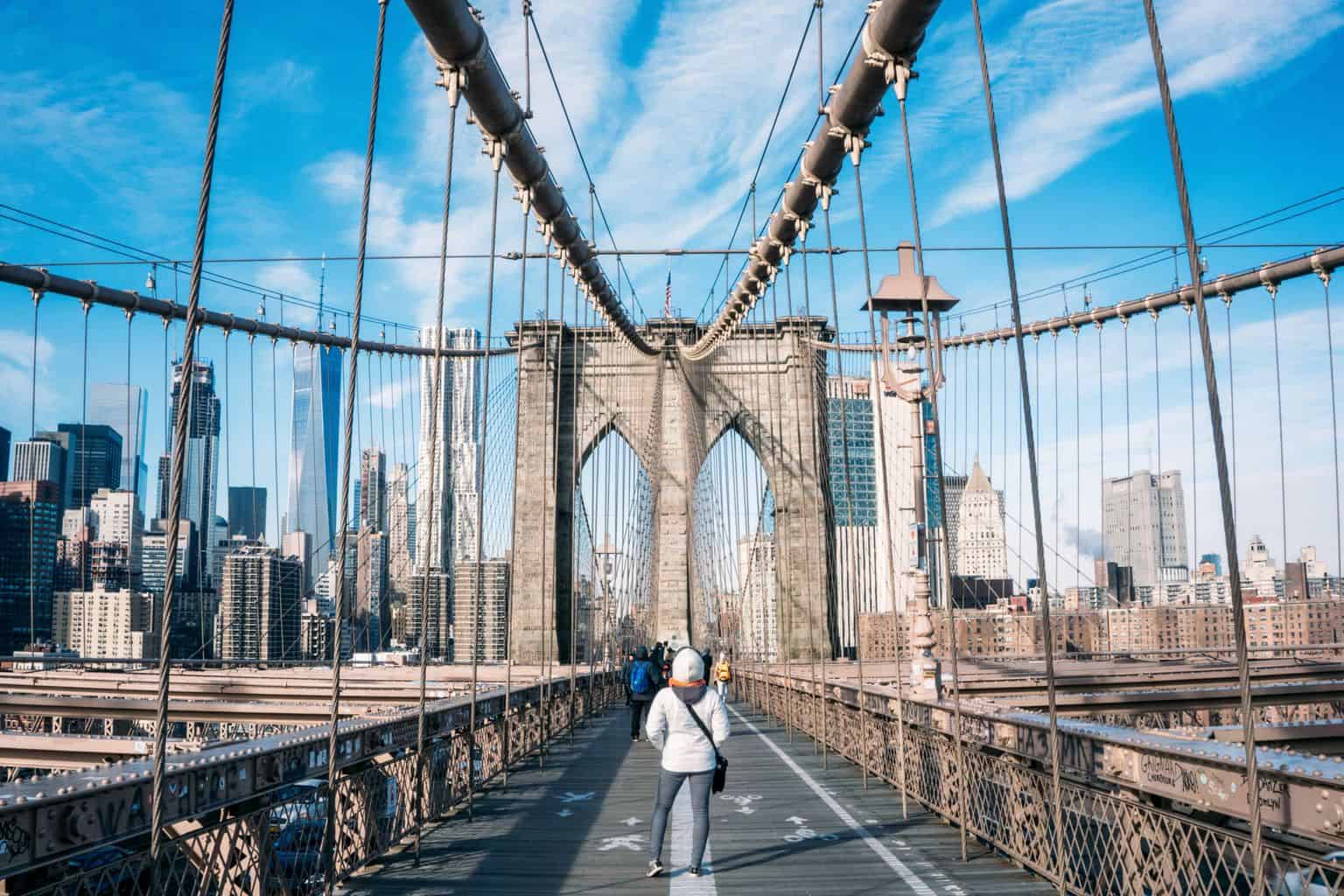 New York in winter is a magical experience, especially if you get some snow! It basically feels like you're on the set of Home Alone. Which I'm sure we can all agree is the greatest Christmas movie of all time – who's with me?
For the best in New York at this time of year, I've collated 17 awesome things to do there (all within Manhattan).
These are not restricted to the holidays, but doing them over winter in New York makes it feel even more special, I reckon.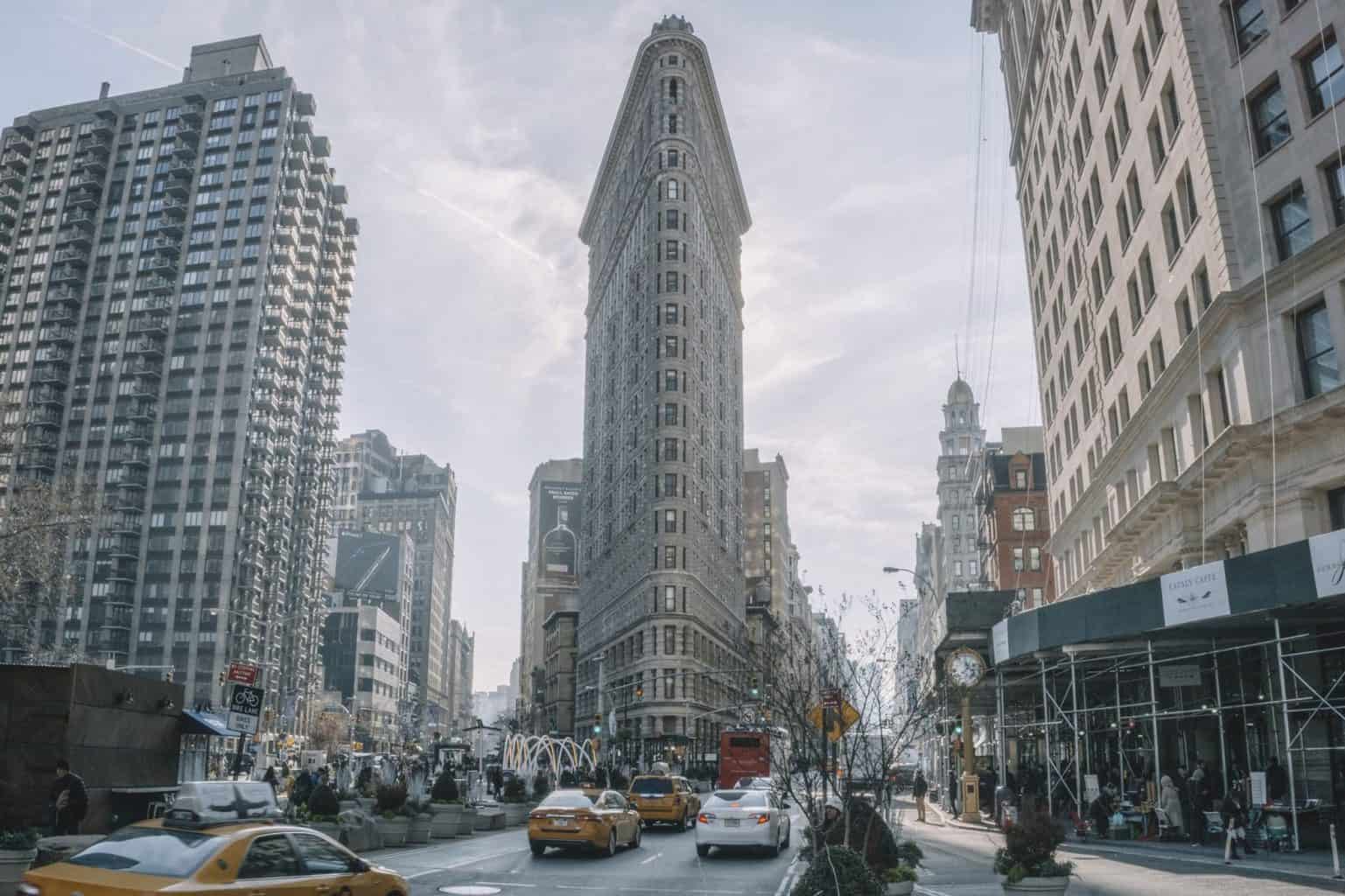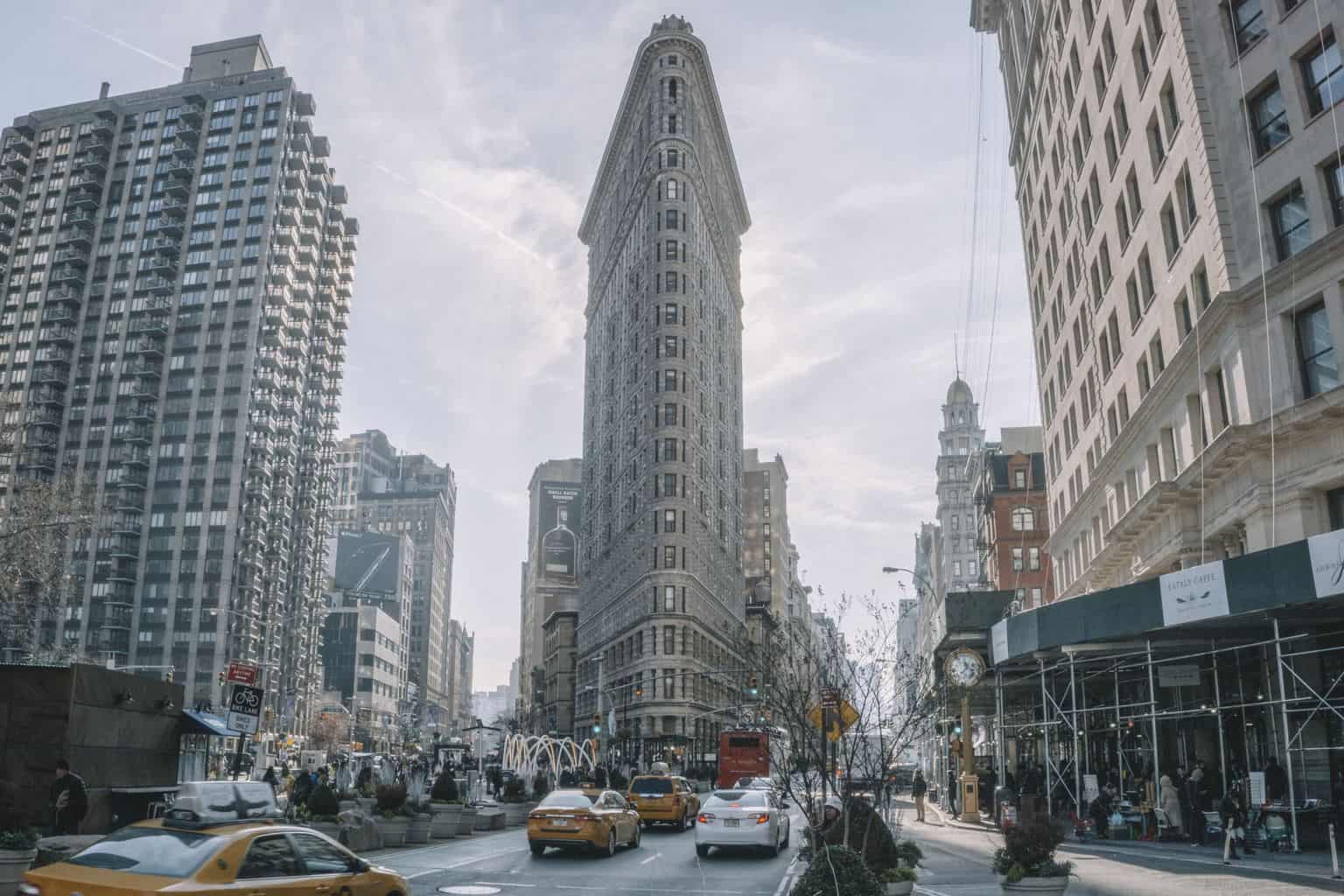 All the great things to do in New York in winter featured in this video and blog post were done over four full days.
It includes places to visit, things to see, and of course what to eat in New York! I also have a separate blog post just about eating in New York; check out my pick of 12 Great Places To Eat In New York.
My one major tip if experiencing winter and Christmas in New York: WRAP UP WARM.
It's the second coldest I have ever been, second only to visiting Iceland in December (as you'll see from the video!) And here's what I did and ate in Iceland during that visit, if you're interested.
17 Awesome Things To Do In New York In Winter
Here's a video of 17 awesome things to do in New York in winter. Below it I've listed a breakdown of each entry, with a hyperlink that will take you straight to that point in the video.
New York In Winter – Day 1 and 2
1) Wander around Washington Square Park in Greenwich Village, one of the best know in New York – 0:11
2) Try a traditional Japanese breakfast (with natto!) at Pan Ya Bakery, East Village – 0:22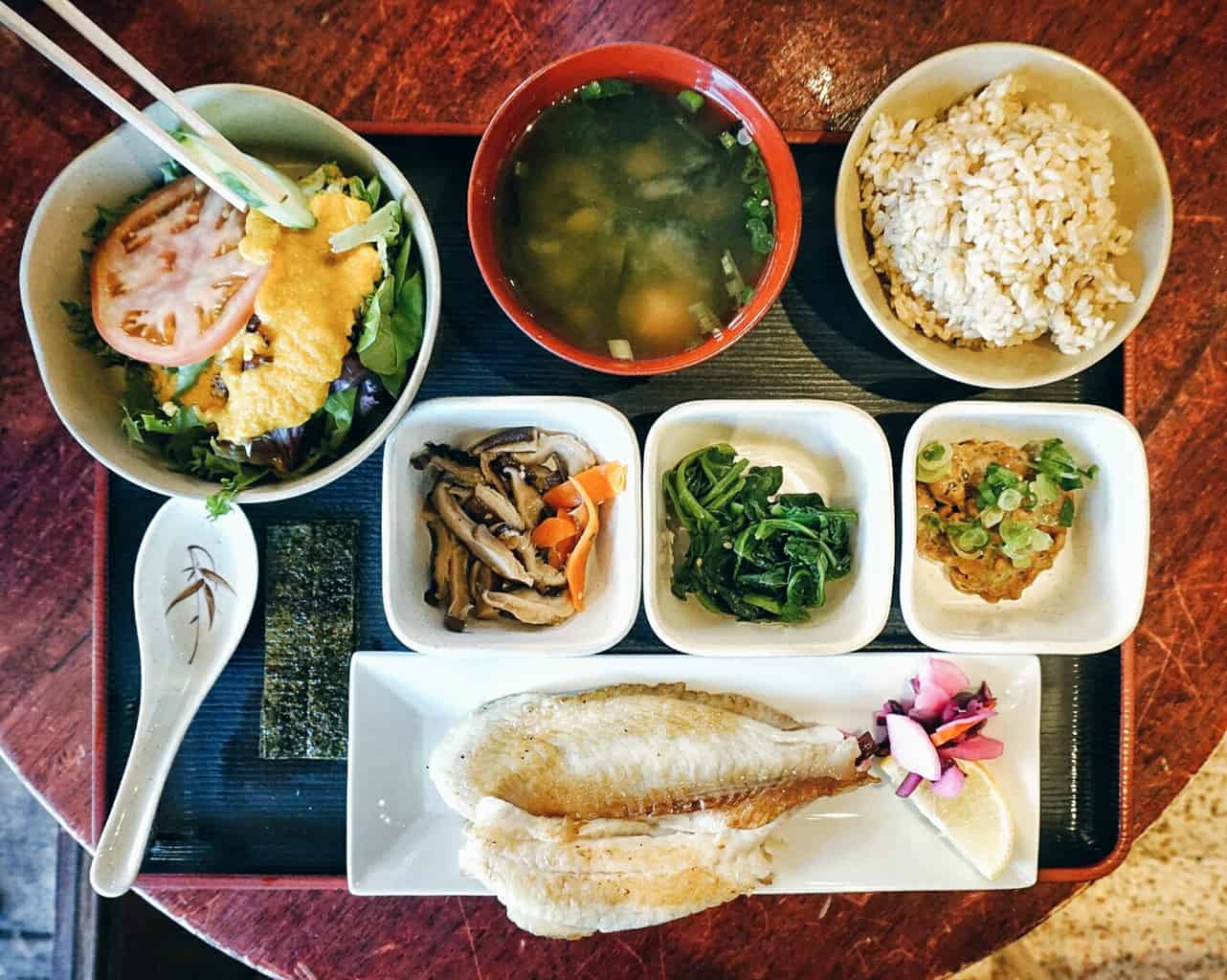 3) Walk through a snowy (fingers crossed!) Central Park, a real classic wintry activity to do in New York – 0:33
4) Gaze up at the huge Christmas tree at the Rockefeller Center, and try ice skating – 0:49
5) Watch the impressive Saks Christmas light display on Fifth Avenue, for maximum Christmas in New York vibes – 0:53
6) Marvel at the stunning architecture of Grand Central Station, inside and out – 0:57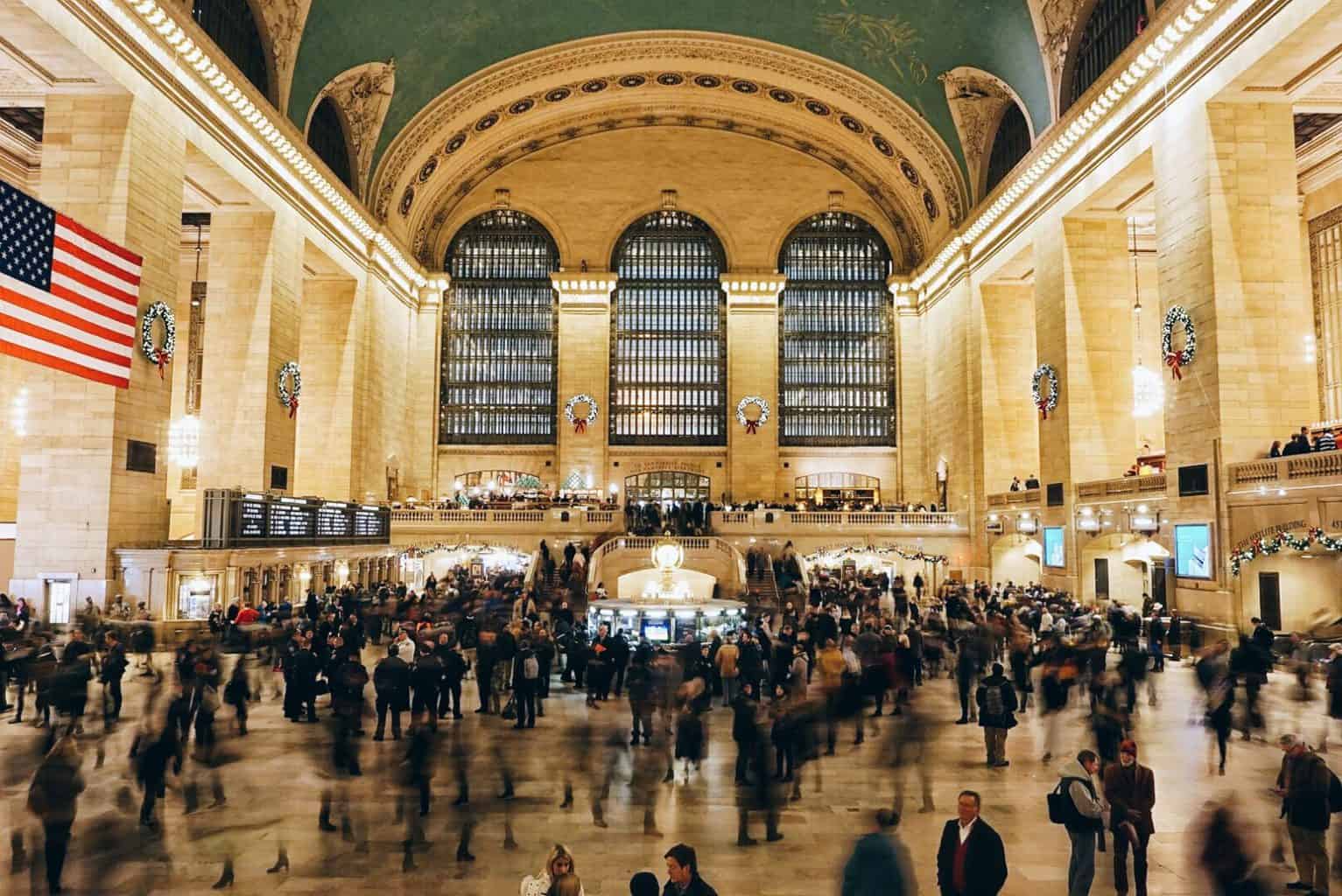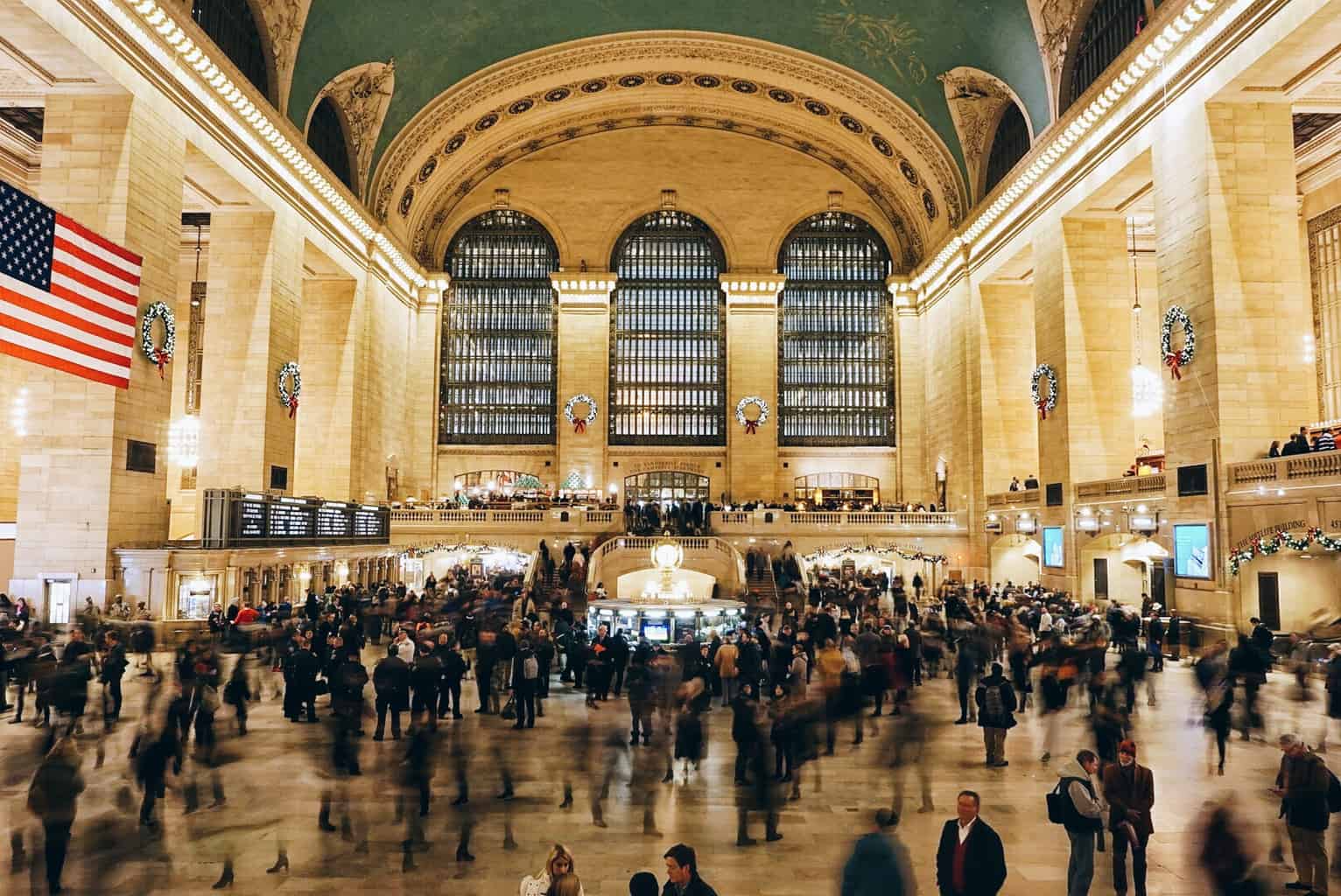 7) Eat an organic, eco-friendly and non-GMO pepperoni pizza from Neapolitan Express on Wall Street – 1:09
8) Visit the 'world's most expensive train station', the World Trade Center Transportation Hub – 1:13
Christmas In New York – Day 3 and 4
9) Stop for a coffee and some pastries at Breads Bakery in Union Square – 1:24
10) Get a smoked salmon and cream cheese bagel from Tompkins Square Bagels, East Village – 1:26
11) Visit the very uniquely shaped triangular Flatiron Building, one of the most impressive and best in New York – 1:28
12) Order a classic pastrami reuben and soak in the atmosphere at the iconic and world-famous Katz's Deli on Lower East Side. Where *that* scene from When Harry Met Sally was filmed – 1:34
13) Walk across the spectacular Brooklyn Bridge, connecting the boroughs of Manhattan and Brooklyn – 1:43
14) Pay your respects at the One World Trade Center, and marvel at the incredible building – 2:03
15) Stop for coffee and doughnuts at a Doughnut Plant, some of the best in New York! – 2:07
16) Head up to the One World Observatory in time for sunset, for breathtaking views of New York in winter – 2:11
17) Soak up the bright city lights of Times Square at night – 2:15
If you have any questions about this Winter in New York Travel Guide, let me know below and I'll be sure to get back to you!
What would you add to this list of awesome things to do in New York? Have you ever experienced Christmas in New York? Would you like to visit New York in winter, or have you already? When it comes to sightseeing spots, what do you think are the best in New York? Do you have any great suggestions of what to eat in New York? Let me know in the comments below!
You may also enjoy
10 Great Places To Eat In Downtown St Petersburg, Florida