Last Updated on November 17, 2022 by Leyla Kazim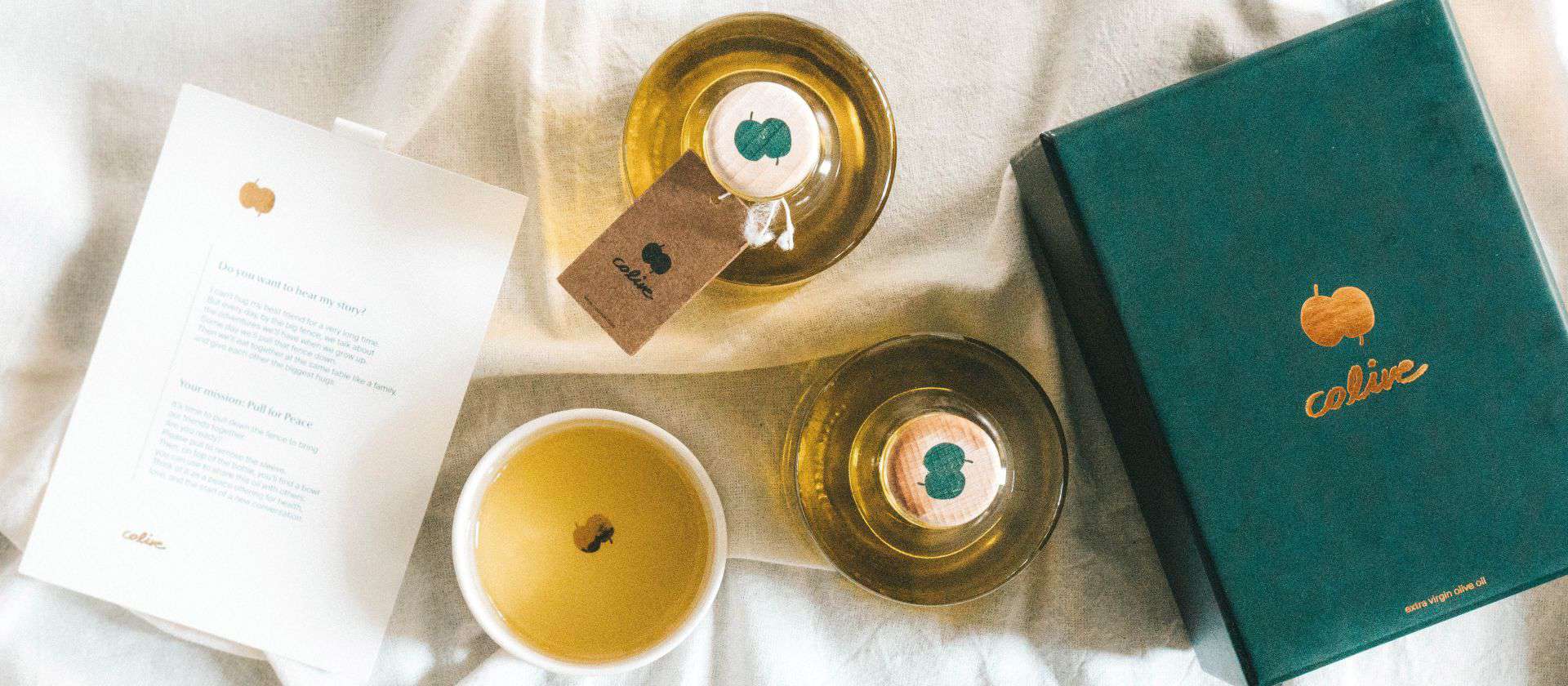 In this blog post I will share what I believe to be one of the best olive oil types on the market.
For various reasons I expand on below, this is one of the olive oil brands to trust.
But before I explain why, you will first need a very brief history lesson on Cyprus.
How Colive oil is bridging the divide from Cyprus' turbulent past
Cyprus is a large island country in the eastern Mediterranean, divided in two. Between 1963 and 1974, political turmoil on the island resulted in warfare between Turks and Greeks that called Cyprus home.
Since 1974, a 112-mile Green Line of ceasefire has separated this ancient land into the Greek side in the south, and the Turkish side in the north. The Green Line (also known as The Buffer Zone) cuts straight through the capital city of Nicosia.
I know this history all too well as I am half Turkish Cypriot. To this day, my dad recalls tales of the struggles and hardships during those violent years, losing his father to the conflict at the age of just four, and eventually fleeing the island for London in 1964 as a refugee of war.
But from places of division and hatred, stories of love and friendship will always prevail.
And so to a particular story about Hasan Siber, a Turkish Cypriot, and Alexandros Philippides, a Greek Cypriot. Longtime friends from across the divide, who together had a vision to positively impact both Cyprus and the world.
Their peaceful weapon of choice? The humble olive and the 4000-year-old Cypriot tradition of cultivating olive trees to make the best olive oil around.
Allow me to introduce you to Colive.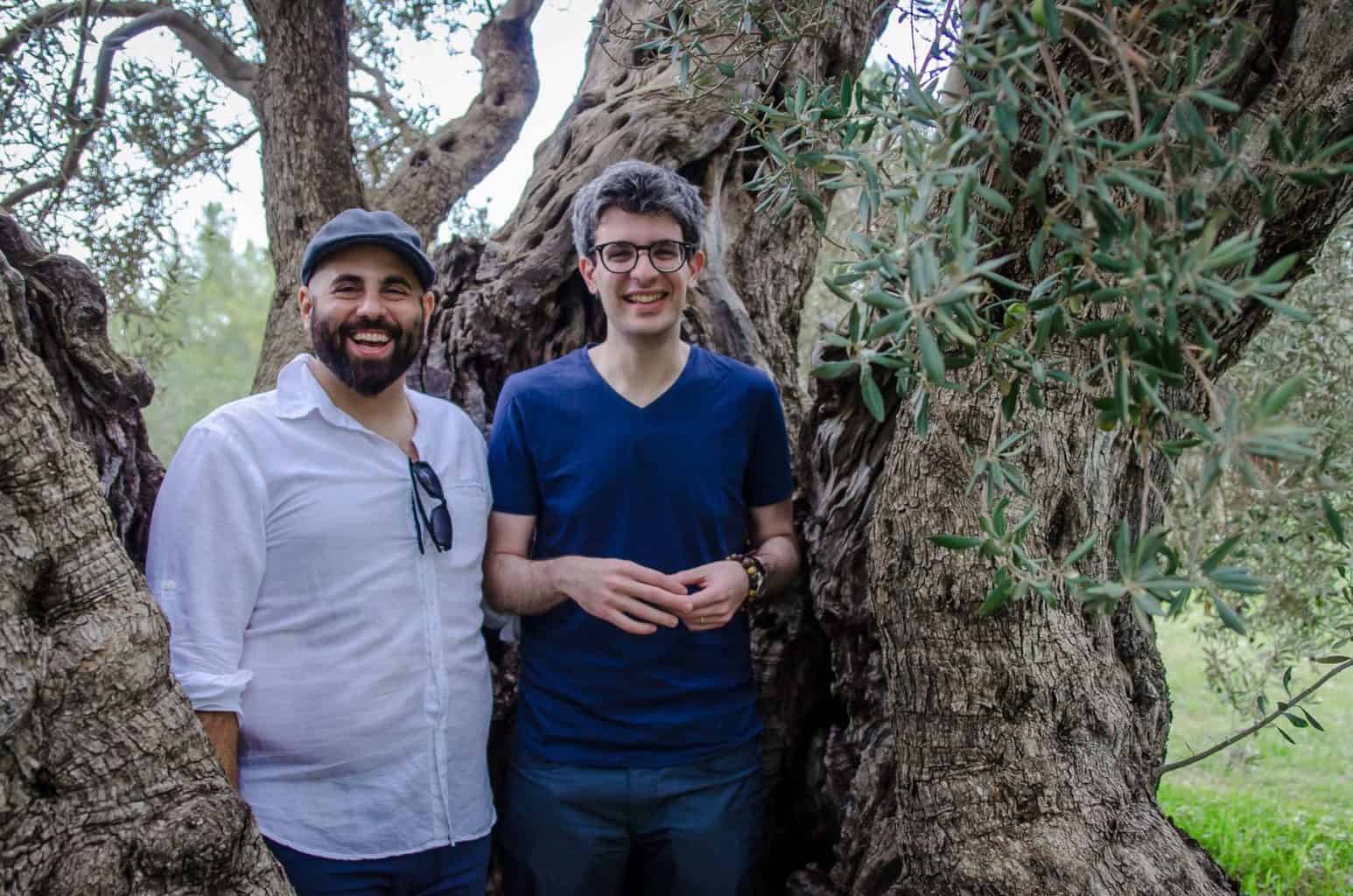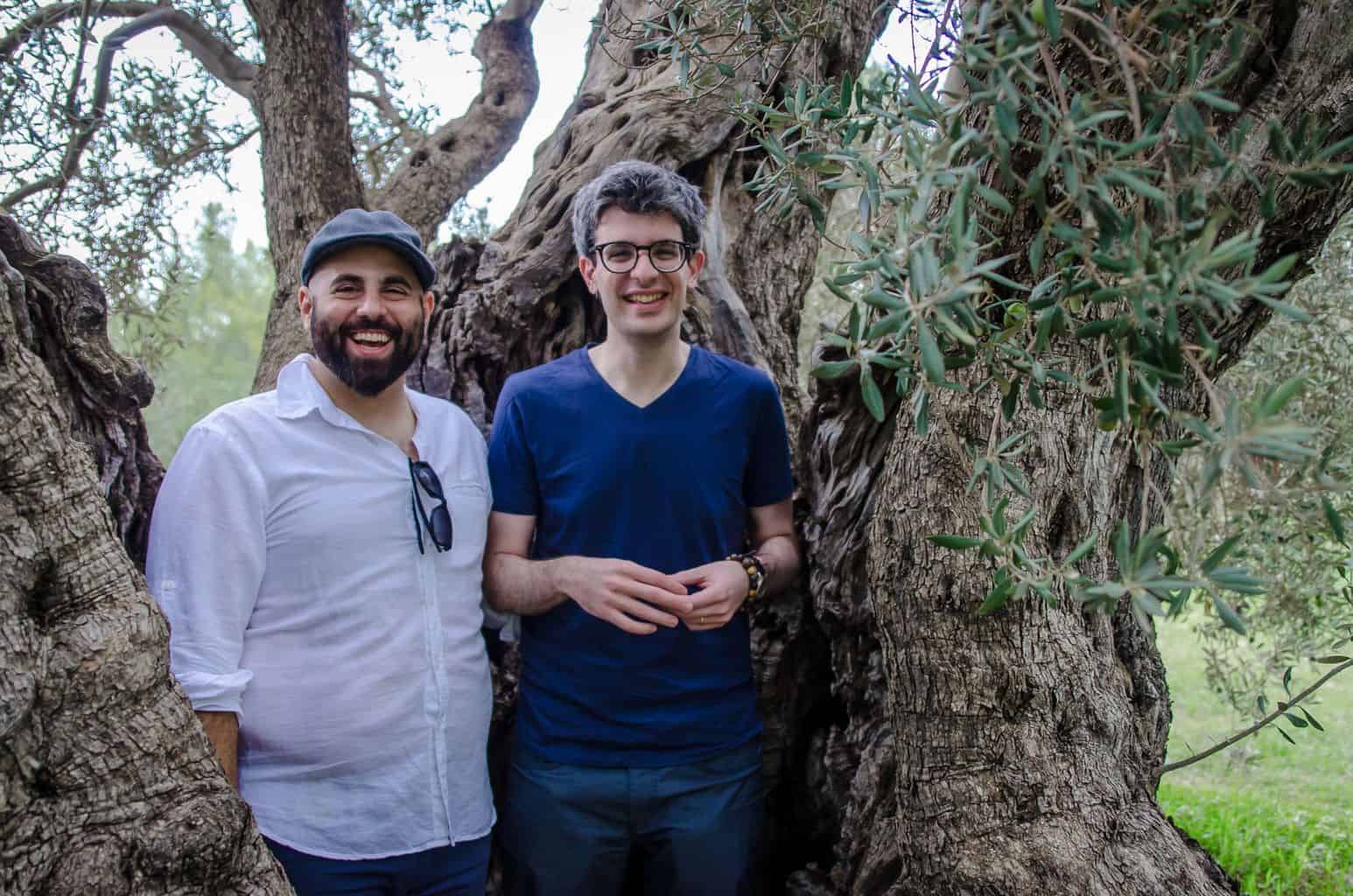 6 reasons why Colive oil is the rarest and best olive oil in the world
For the past year I have made a conscious decision to use my spending power to do as much good as possible.
I have been deliberately and mindfully diverting my pounds away from tax-avoiding temples of consumerism, and towards businesses who are trying to make the world a better place.
From the food I eat, to the clothes I wear, to the people who supply my energy, there have been big and ongoing changes in my household. And Colive and their principles fit so perfectly into the increasingly climate and socially sensitive lifestyle I am choosing to follow. And I couldn't be happier about it.
This blog post shares 6 reasons why you – and everyone you know – should buy, use and enjoy Colive oil.
Tell anyone who will listen about their great work. Shout it from the hills that these guys are one of the olive oil brands to trust.
(kinda what I'm trying to do here)
Sure, you could accuse me of being biased, what with my own Cypriot heritage. But in these uncertain times of increasing hostility and prejudices amongst our fellow man, it's people and stories like these we need.
For hope. To set an example. To inspire others. To shine a light that shows, there is another way. There are better ways. And that love will always win.
1. Colive oil is the first olive oil to cross the UN-controlled Buffer Zone that divides Cyprus
Colive is the first pan-Cypriot company since the division of the island. Its mission is to show the people of Cyprus and the world, that cooperation creates better opportunities and a better quality of life, for everyone.
But cooperation was once a faded concept to Cypriots, lost to the mists of time and troubles. It was only after the island joined the European Union in 2004 that borders opened up and trade was enabled.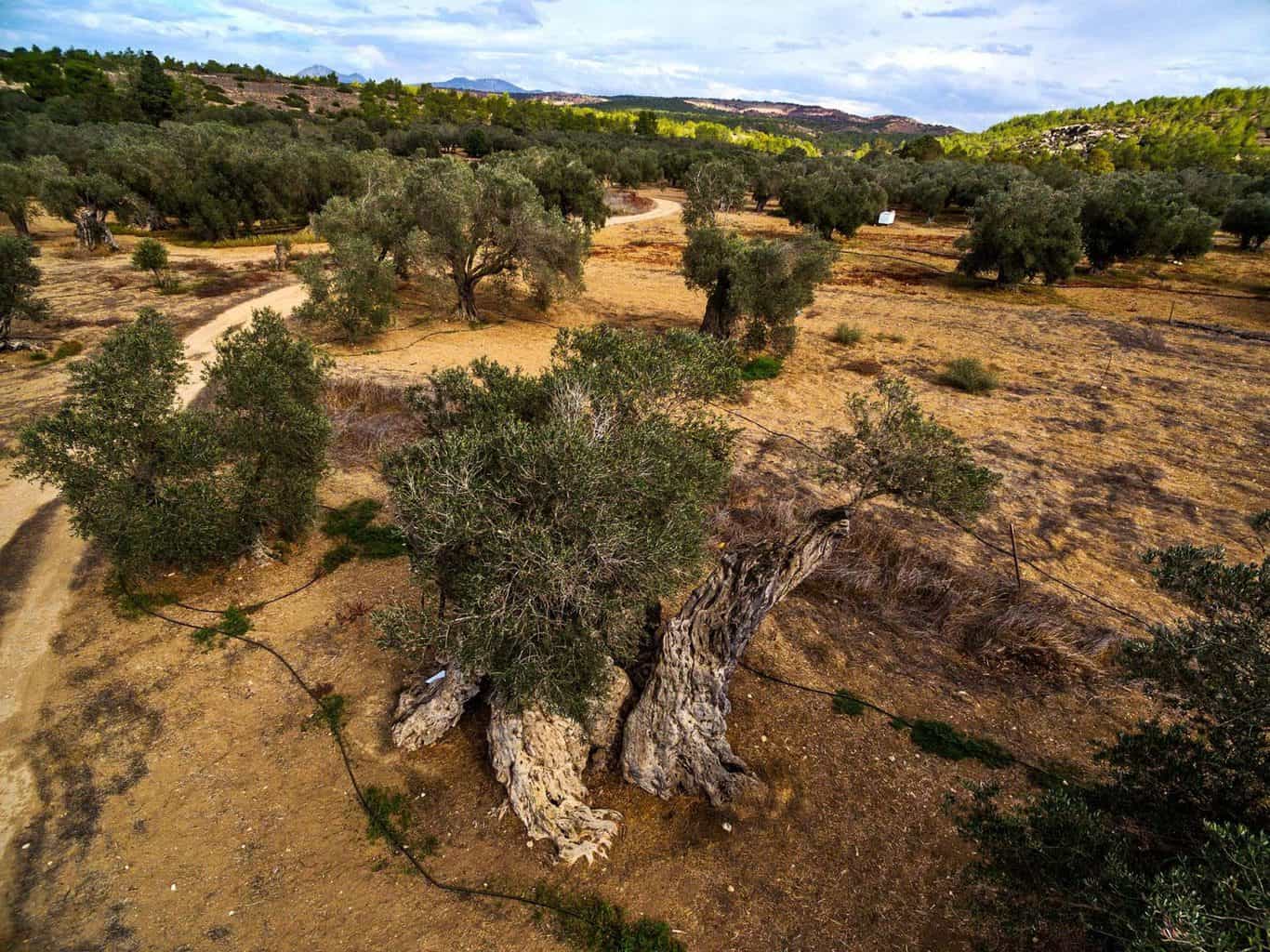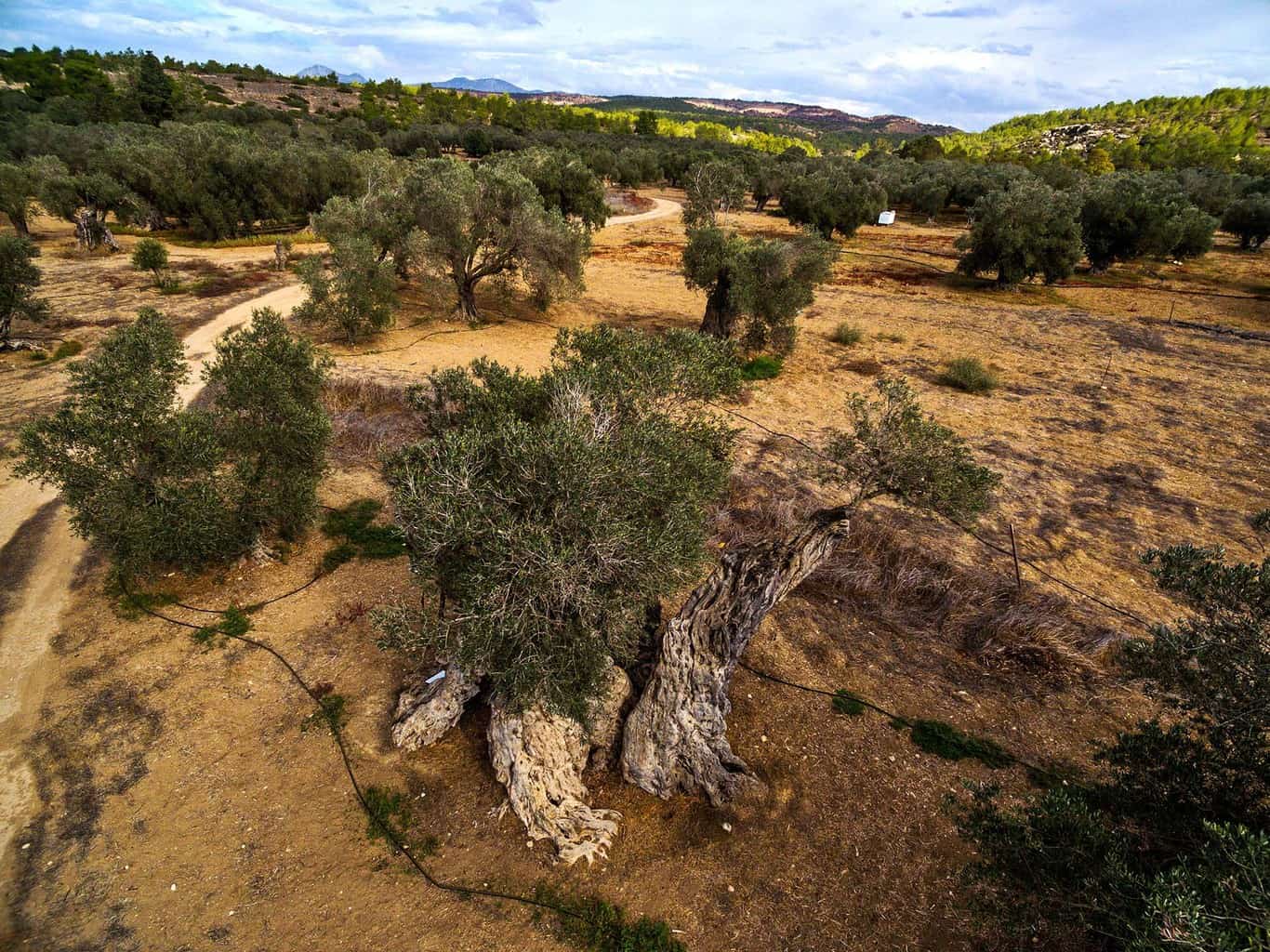 But even then, it took the Colive team almost six months of lobbying and using the Green Line regulation set by the EU, before they could get Colive olives and olive oil types across the divide.
And they were the first to achieve this.
The olives that make up Colive oil come equally from the Greek and Turkish parts of the island, a 50/50 contribution. As a result, Colive has created the island's first ever olive trade across the ceasefire line.
A momentous achievement. And a sign of real and tangible positive change.
2. Olive oil with a social impact and message of peace; one of the olive oil brands to trust
Their social impact doesn't stop there.
Colive donate 10% of their profits to social projects that foster a culture of peace and encourage inter-communal cooperation.
Currently, this slice of the pie is going to The Association for Historical Dialogue and Research (AHDR) to support their instrumental work for peace education in Cyprus.
For example, bringing students together from all communities. The aim is to promote contact, communication and collaboration using peace education as a platform and vehicle for reconciliation.
Colive was also one of the main sponsors of the International Institute on Peace Education (IIPE) 2019 conference. This saw over 60 attendees from around the world meeting in Cyprus to discuss peace education for a better world.
These guys are one of the most socially conscious olive oil brands to trust.
3. An under-utilised cultivar of olives has resulted in the rarest and best olive oil in the world
So, how does Colive oil taste?
Co-founder Hasan trained and travelled around the Mediterranean for three months, attaining the title of olive oil sommelier. He wanted to confirm to himself and others that Cypriot olive oil types were some of the finest in the world.
During this intensive olive oil awakening, Hasan came to realise that Cyprus had a unique and under-utilised cultivar of olive, the kypriaki.
It's a tree that can be found all over the island, frequently used in homemade olive oil. But it was rarely used in commercial production, mostly for economic reasons; other cultivars are more productive and so bring in more money.
But according to Hasan, kypriaki olives produce what he believes to be the best olive oil in the world.
The olives from both the north and south of the island are hand-picked and immediately taken to the mill. This results in an ultra-premium extra virgin olive oil. Meaning, its acidity level is lower than 0.3 (the lower the acidity level, the easier it is to digest the olive oil).
Their EVOO is stored in steel tanks in nitrogen and only bottled as needed to ensure maximum freshness.
And the flavour?
It starts with fresh and meadow-like notes that fill the lungs, rich and spicy on the palate. It is truly a taste explosion, a "crescendo of rising and falling notes" as Hasan likes to put it.
I can concur, it is really very bloody good.
4. The best olive oil and biodynamic farming methods, with a co-operative mindset
The olive oil types created by Colive are from fruit from family farms that follow sustainable farming methods. Permaculture and regenerative agriculture must be implemented for a farmer's olives to end up at the Colive oil mill.
And Colive have a co-operative mindset. Meaning, they take on the cost of producing the olive oil, not taking money for this service. Instead, they share the produce with the farmers.
So the Colive team hand-pick the olives themselves from the partner farmers, ensuring the best quality from tree to table.
5. The crafted packaging of Colive oil is as wonderful as the product itself
Unpacking Colive's oils is a delight in itself. The customer gets to be the protagonist for a peaceful solution, in a touching story about friendship and separation.
Their bottles and caps are made in Italy. Their "pull for peace" paper wraps are each hand-cut using a special piece of kit.
And their limited signature edition features an exquisite porcelain bowl made from Limoges clay from France, each moulded and foiled by their porcelain artisan.
6. Not only is it the best olive oil UK, Colive oil also ship globally
At the moment, Colive is mostly an e-commerce venture, meaning their products are ordered from their website.
And the great news is they ship globally, with a few exceptions.
So wherever you are, you can receive a taste of Cyprus in the post within just a few days of the olive oil being bottled and sealed.
They also have a cool subscription package available where customers will receive six bottles (200ml each) every three months. Check out their website for more details.
They've found in me a customer for life. I hope some of you guys have been inspired to become one too.
What's the best olive oil you've tried? Had you heard of Colive oil before reading this? Who are your favourite olive oil brands to trust? What do you think is the best olive oil UK? Do you know the difference between the olive oil types? Let me know in the comments below!
Don't forget to subscribe to my YouTube channel!
This is a sponsored post in partnership with Colive Oil coliveoil.com. It is truly an honour to be working with such an incredible company to help promote their wonderful products and social mission. From a place that makes up part of my own heritage too.
All views remain my own, as always.
Hungry for more? Here are some olive oil articles and recipes that use olive oil: