Last Updated on November 17, 2022 by Leyla Kazim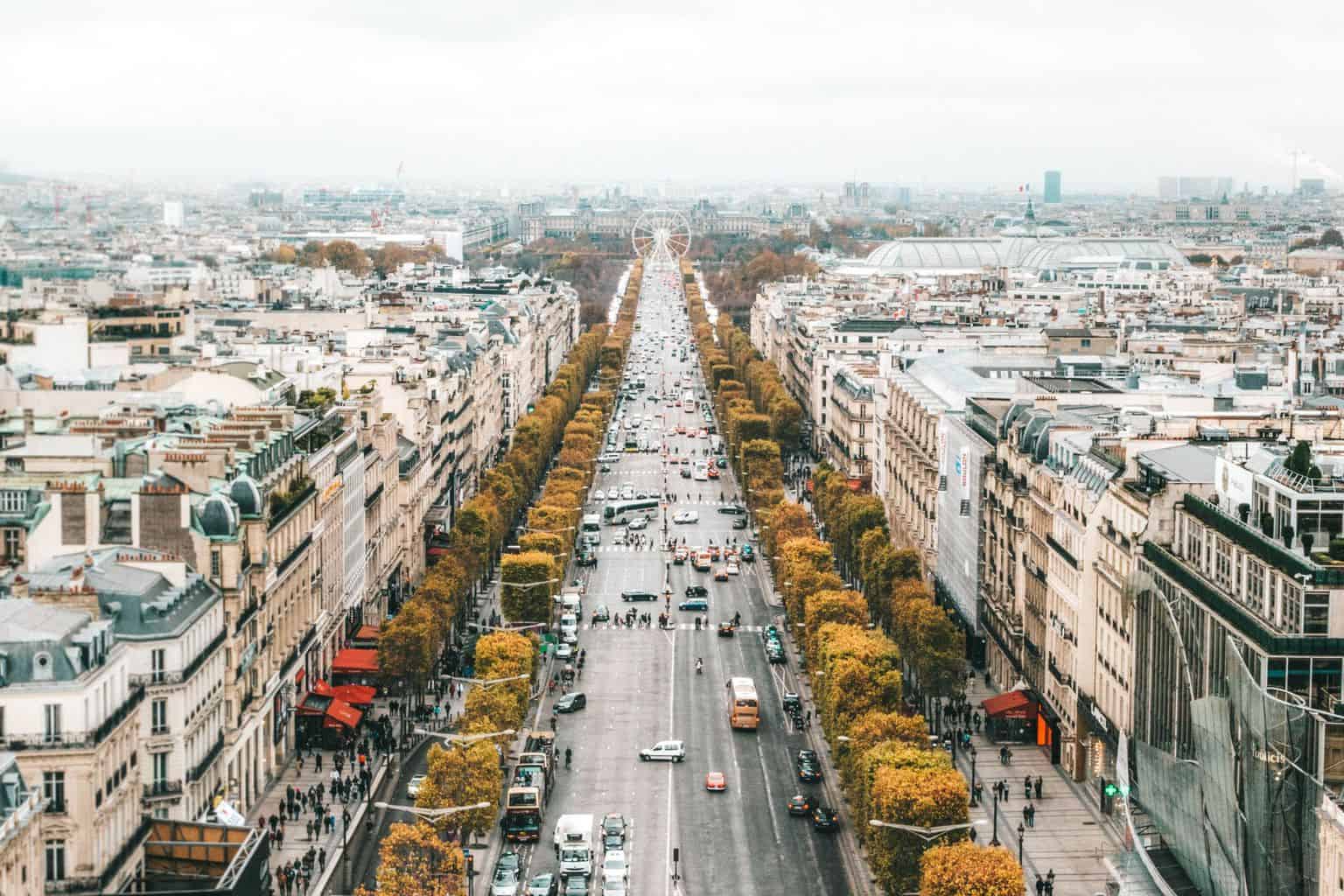 I've been to Paris many times over the years and I thought I had a decent grasp of what the city had to offer. But I'm a little ashamed to say that until very recently, I had never heard of what is arguably one of the best and biggest museums in Paris, Quai Branly.
Actually, its full name is The Musée du quai Branly – Jacques Chirac – a bit of a mouthful. But what's a lot easier to remember is its location; bang on the banks of the River Seine at the foot of the Eiffel Tower.
When it comes to which museums to go to in Paris, Quai Branly should absolutely be on your shortlist.
The impressive space has been honouring indigenous art and non-western civilisations since it opened in 2006. The aim of the museum is to encourage inter-cultural dialogue and underline the importance of non-western art and heritage.
It achieves this through a hugely diverse collection of over 300,000 utterly fascinating works from Africa, Asia, Oceania and the Americas. From ancient American civilizations, Oceanic idols, masks from Asia and even ancient jewellery from Africa.
But let's face it, when it comes to which museums to go to in Paris, Quai Branly faces stiff competition.
So here are a few reasons as to why I think this museum should feature on your next trip to Paris.
1. The Quai Branly architecture incorporates one of the most spectacular green walls in the world
The northwest face of the building is completely covered by a stunning 200m by 12m living wall, containing over 15,000 plants.
It was designed and planted by eccentric French botanist Dr. Patrick Blanc, covering 800m² with wallflowers, ferns, fuchsias, irises, heuchera and willows. The wall was completed in 2005 and amazingly, it only needs to be pruned once a year.
That's what you call a low maintenance garden. I of course, couldn't get enough of it.
But then beyond the glass wall, you enter into a space that surely feels like it could be the most peaceful and biggest museum in Paris.
A lush expanse of two hectares – designed by landscape architect Gilles Clément – is the the exact opposite of a traditional French formal garden.
There are no fences, lawns, gates or monumental stairways. Instead, Clément created a patchwork of small gardens, with streams, hills, pools, and groves, using native French plants and exotic plants that could handle the Parisian climate.
Originally, 169 trees and 72,000 plants were planted – it is a glorious place in which to just, be. And this part of the museum is completely free!
2. The Quai Branly architecture is not what you might expect from a typical Parisian museum
This is a real highlight. I suppose because the Quai Branly architecture is just so different to every other museum in Paris. And I love it because of this.
The building leaves visitors speechless. Designed by Jean Nouvel, the contemporary space champions green and natural materials, mixed with modern construction elements.
The garden sits beneath hanging "boxes" that host a variety of exhibitions. On the north side, facing the street along the Seine, the garden is protected by a high double wall of plate glass.
Its presence blocks most of the sound from the bustling Parisian street outside – the effect is extremely impressive for a space with no roof.
And the gardens playfully hide the museum building itself. Instead of straight paths and a long axis to the entrance, the paths wind through the gardens, with no apparent destination.
3. Does the rooftop Quai Branly restaurant have the best dinner view in Paris? It's possible.
Oh wowzers. That view!
Dining at the upmarket Les Ombres, on the roof of Quai Branly Paris, is worth it for the views alone. I mean look at them.
You're up high, with the spectacular Eiffel Tower literally right there, in all its glory. The view of it from the Quai Branly restaurant terrace is totally unobstructed.
You can take your pre-dinner glass of Champagne onto the roof and take selfies with the great iron lady to your heart's content.
Guilty as charged.
The view is so spectacular that during my visit, someone actually got proposed to on the terrace. I think every woman in the restaurant gave a little squeal.
And you know what? The food at Les Ombres is good too. Think refined classics, with exotic twists here and there.
The Quai Branly restaurant can be a little pricey in the evenings. But if you go for their set lunch menu with a glass of something French on a sunny day, you simply can't go wrong.
4. Quai Branly Paris has done things differently since day one
Since its opening in 2006, the Musée du Quai Branly has made a habit of doing things differently.
Their risky ambition was to put an anthropological museum on a par with the big French institutions. And there probably isn't another museum in the world with a focus on non-European cultures with so many visitors.
We're talking around 1.4m a year.
Where Quai Branly Paris markedly differs from its French peers is in the large number of temporary exhibitions it puts on each year, about 8. As well as the physical space it allocates for these shows and the frequency with which it works with curators from outside the museum world.
Have you heard of Quai Branly Paris before? Am I the only one who hadn't? 🙈 When it comes to which museums to go to in Paris, what are your favourites? What do you think about the Quai Branly architecture and green wall? And how about the Quai Branly restaurant, Les Ombres – a bit spectacular, huh? Let me know your thoughts in the comments below!
This is a sponsored post in partnership with The Musée du quai Branly – Jacques Chirac. All views, text and images remain my own, as always. What a wonderful opportunity this was – it was a pleasure discovering this new (to me!) and wonderful museum.
Don't forget to subscribe to my YouTube channel!
Hungry for more European travel inspiration?
France
Austria
Spain
Others