Last Updated on November 17, 2022 by Leyla Kazim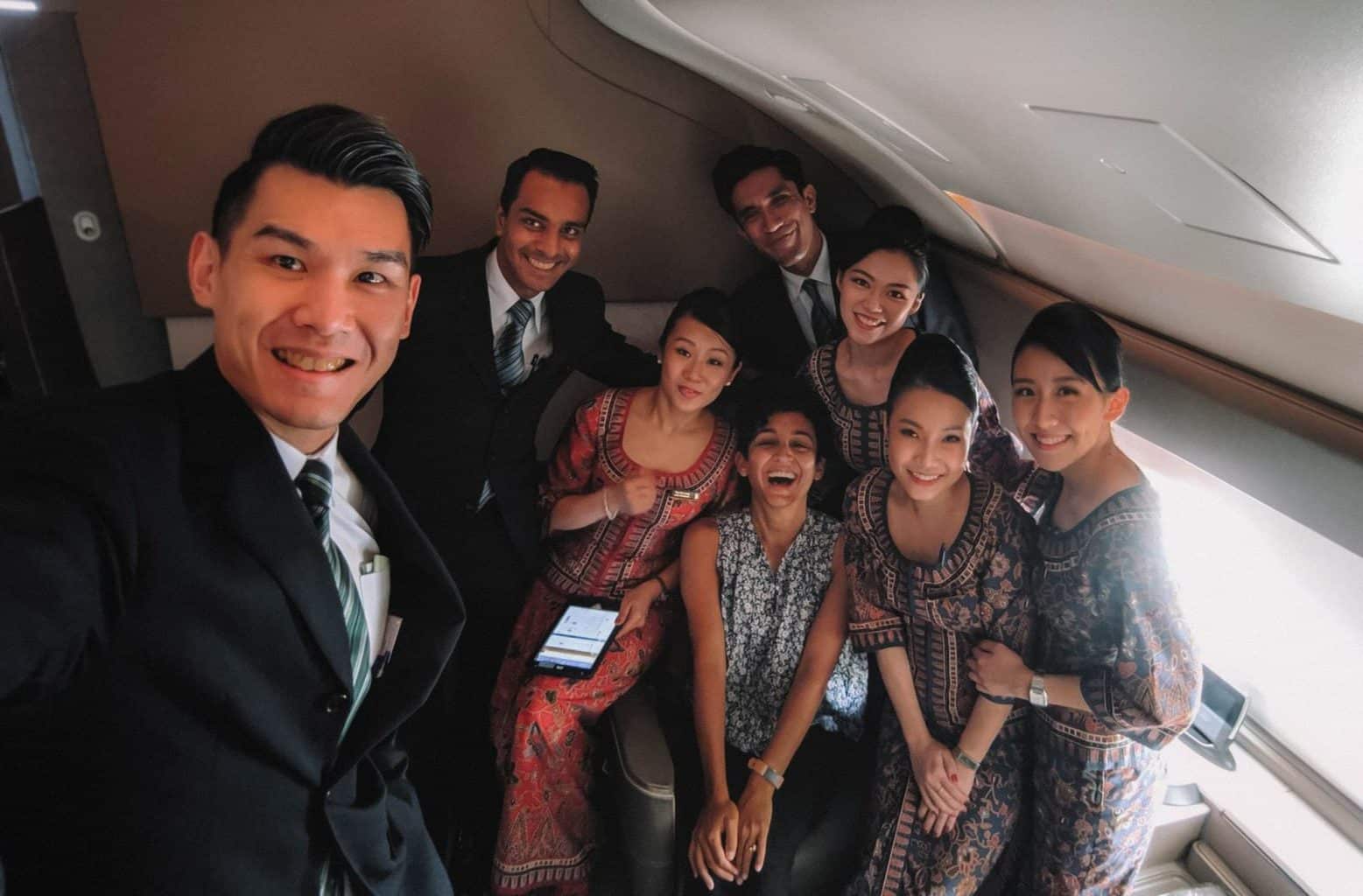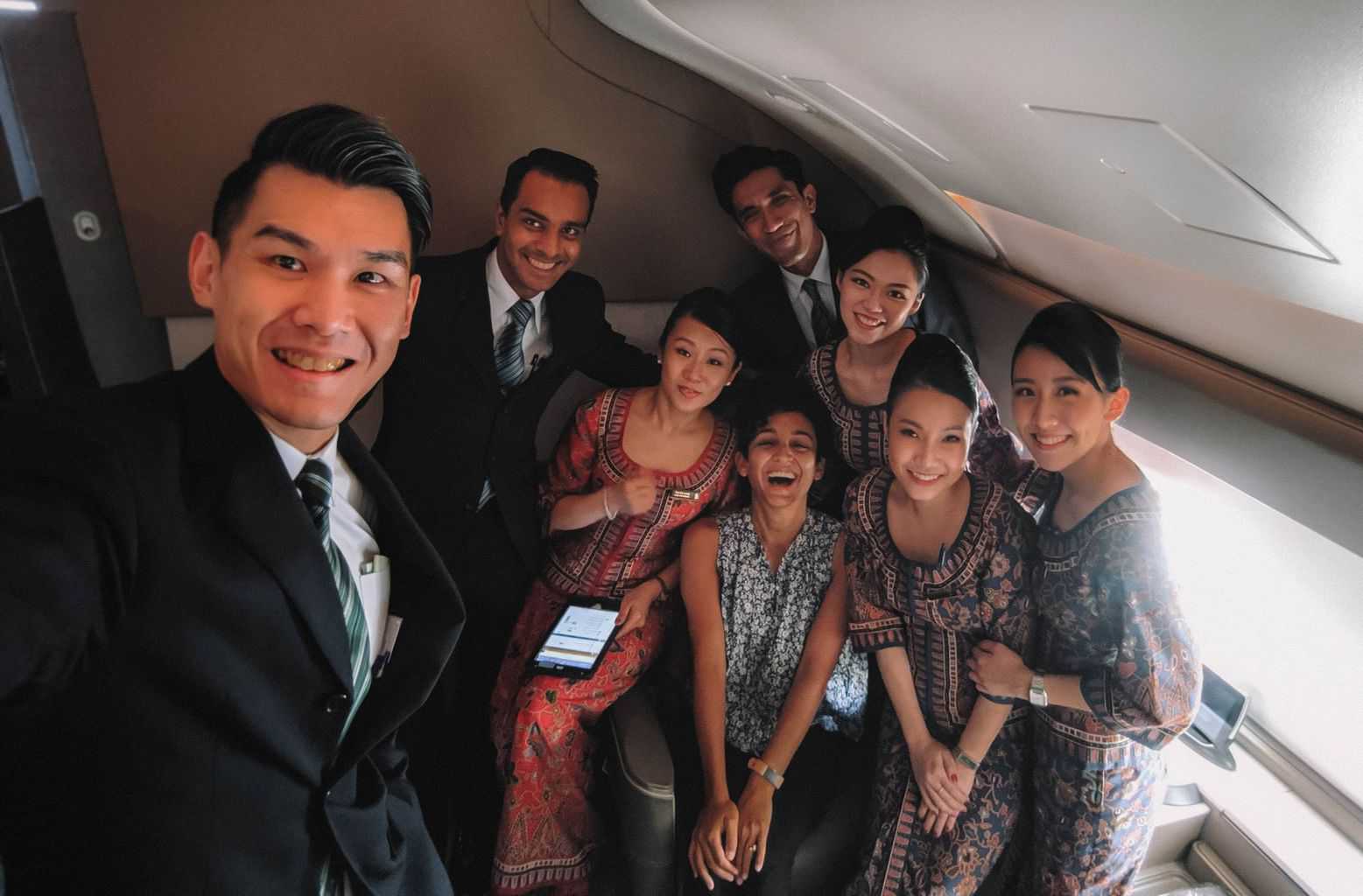 I get to experience Singapore Airlines and their customer service first hand
I've wanted to fly with Singapore Airlines for a very long time. Partly because they consistently take 1st or 2nd place in the prestigious SKYTRAX "World's Best Airline" annual awards. But also because I'd heard from so many people that their customer service is some of the best in the skies.
Not only did I get to fly with Singapore Airlines for this first time this year, all the way to Singapore. But it also happened to be in Business Class. And what an absolute pleasure it was.
The crew noticed I was taking quite a lot of photos of my seat and food and so asked if I'd like a snap with them once we landed. We took a group selfie in the First Class Suites (they are like whole rooms – how the other half live!), and I pretended I'd been there the whole flight.
I was able to experience first hand the legendary customer service I'd heard so much about. And later back in London, I interviewed Anna Wheeldon (pictured above), a Customer Service Officer from Singapore Airlines in Manchester Airport, to hear more about a particularly heart warming customer service story.
A story about Singapore Airlines' Award-Winning Customer Service
A family needed to be in Southampton to catch their cruise, but found themselves stuck in Manchester
The Widjaya* family of 12 had planned a cruise leaving from Southampton port in the UK on 14 June 2017 at 16:30. Due to an inbound delay of their flight from Jakarta, the family missed their connecting flight to London and found themselves stuck in Manchester.
Anna and her colleagues decided to organise a private coach to get them down to Southampton in order for them to make their cruise departure. Everything was booked and seemingly going well.
But then they found out the coach was running late. And one piece of luggage never made it to the UK.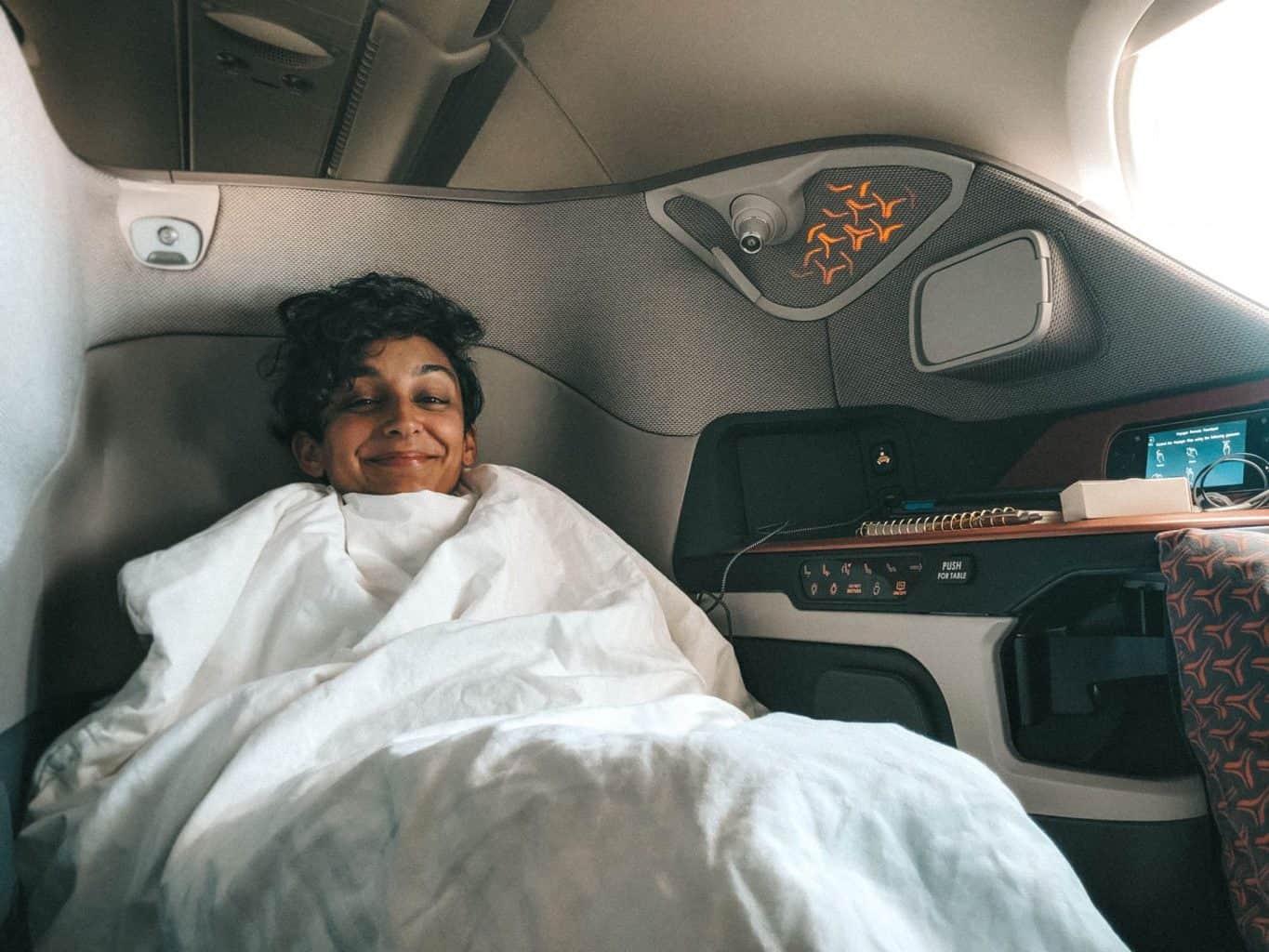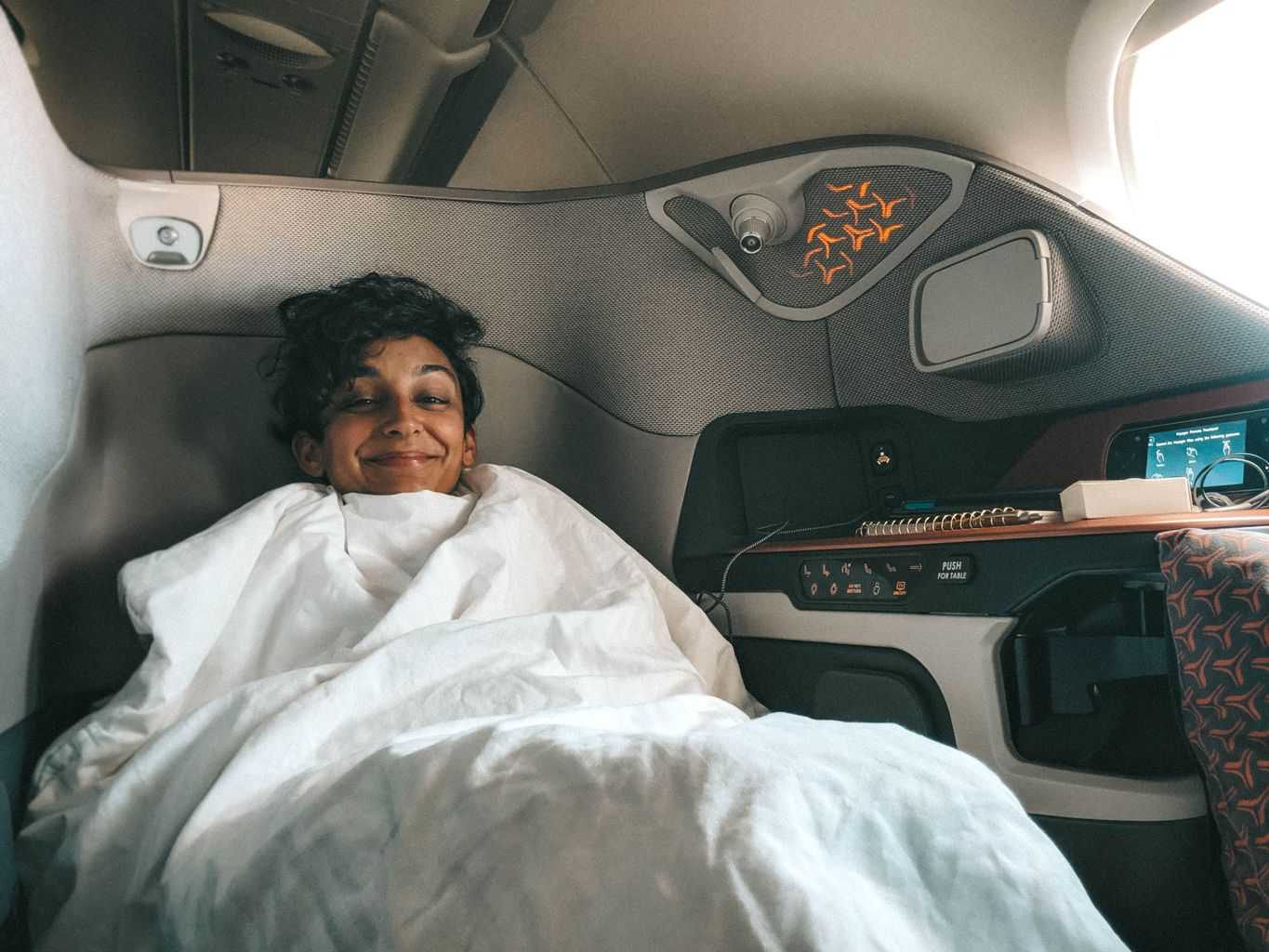 Desperate times call for desperate measures; somebody stop that ship!
While the family were on the way to Southampton on the coach, it became apparent that there was no way they were going to make the cruise boarding time.
The Singapore Airlines Customer Service team called the cruise company and crossed all their fingers. Miraculously, they managed to persuade them to delay the departure of the ship by a whole hour, so the family could make it on.
This is most definitely not standard practice for a cruise company; Anna and her colleagues really worked some magic.
But there was still the problem of the lost luggage…
How does an airline deliver a bag to a ship in the middle of the sea?
The ship would be making a stop in Copenhagen for 3 days, so the team got the bag on a flight from Singapore to Copenhagen. Once the flight arrived, staff in Copenhagen delivered the bag to the Copenhagen ferry port. And all was well!
As Anna put it, "It was hairy but we managed to deal with the coach company, the coach driver and the cruise company. So it all came together and worked out in the end. When we knew they got on the cruise and made it, everyone was so relieved."
Company wide recognition for going above and beyond
This story won Anna and her colleagues the Singapore Airlines CEO Service Excellence Awards that year. The accolade recognises staff going the extra mile in creating delightful experiences for Singapore Airlines customers. There are different categories and anyone can be awarded, from ground staff to cabin crew.
Two of Anna's colleagues flew to Singapore to accept it at a big and glamorous ceremony.
A truly wonderful customer services story, and certainly not one you hear every day. Great work team SIA!
* name not disclosed for commercial reasons
Have you ever flown with Singapore Airlines? Do you have an interesting story or experience to share from a flight you've taken before? How important is good customer service to you? Let me know your thoughts in the comments below!
This is a sponsored post in collaboration with Singapore Airlines. All opinions and images remain my own, as always.
Don't forget to subscribe to my YouTube channel!
Hungry for more from Asia?