Last Updated on November 17, 2022 by Leyla Kazim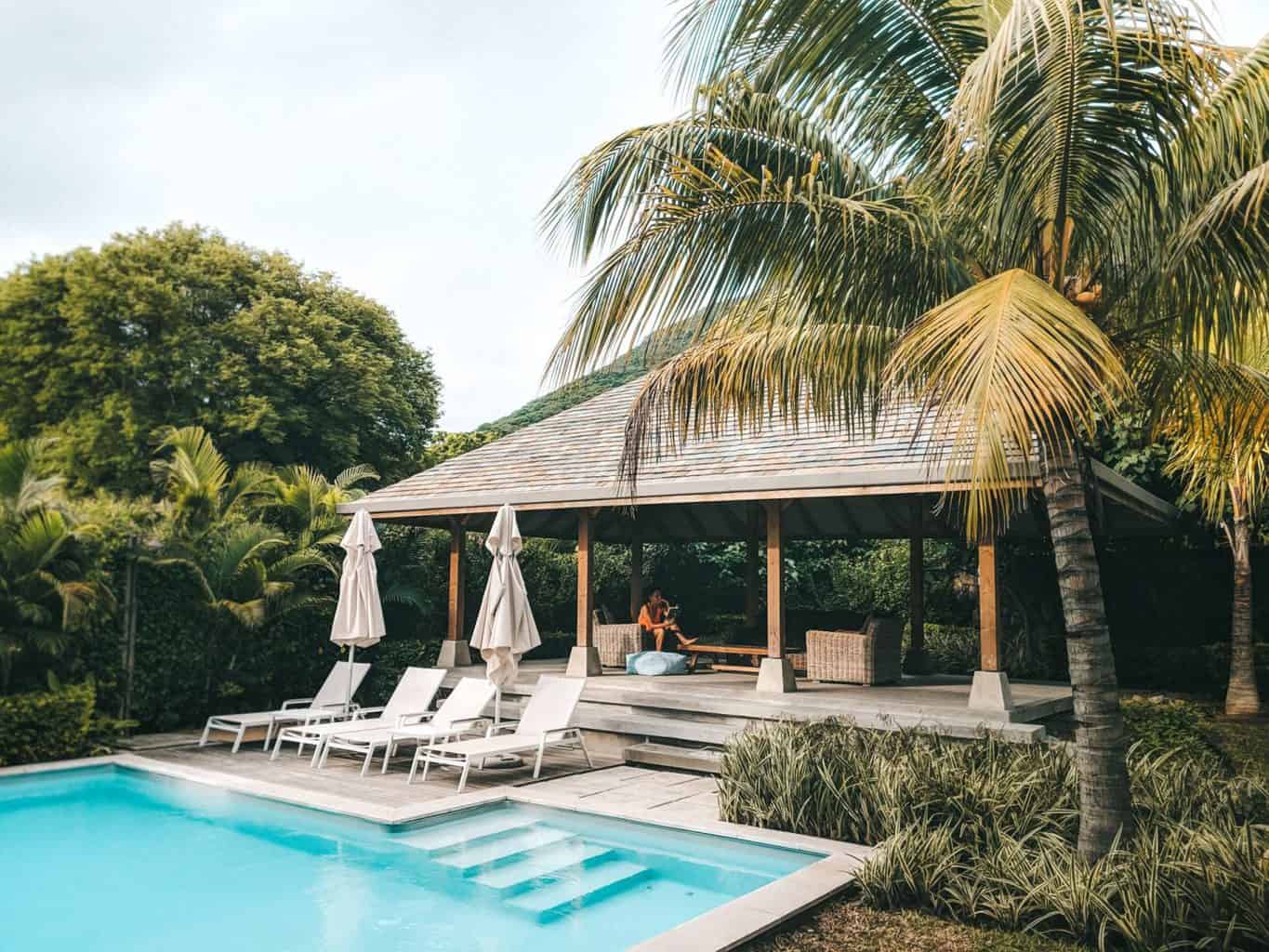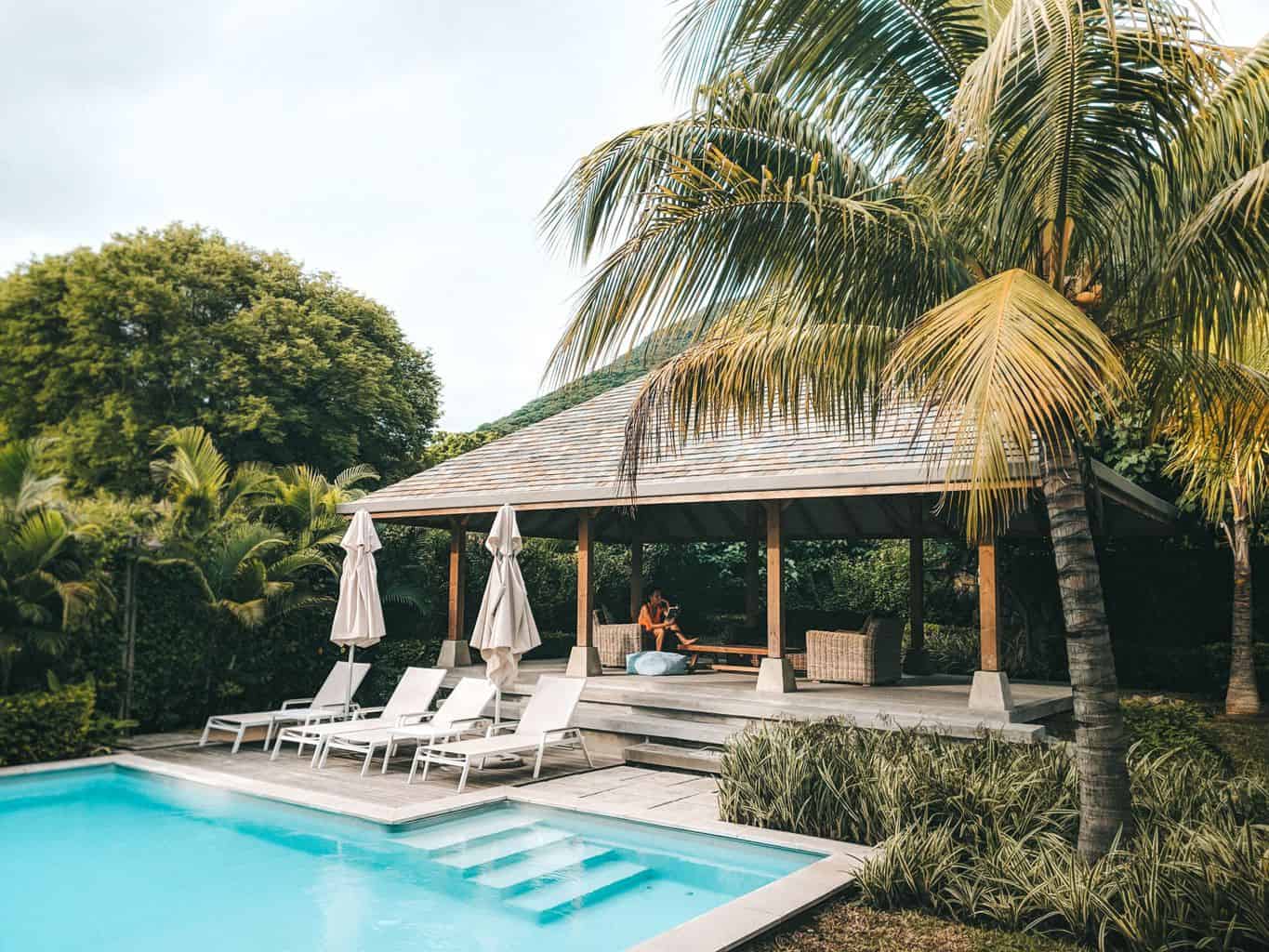 Time to think about your accommodation in Mauritius!
Mauritius is rightly famed for its sapphire waters, powder-white beaches and luxury resorts.
But if you've stumbled across this post, then you most probably know all that already and are now at the stage of looking for your accommodation in Mauritius. Exciting!
Whilst the hotel resorts are certainly abundant and impressive, I would highly recommend considering a villa rental in Mauritius. Specifically, Marguery Villas on the west coast in Black River Mauritius.
Why you should consider villa rental in Mauritius
These guys offer the same services as a hotel. For example, in-villa breakfast delivery, the villas are serviced and secure, there's a reception, concierge, fitness room and a club house.
But you also get the privacy, self-catering facilities and private garden and pool that comes with a villa rental in Mauritius.
They offer three categories of three or four bedroom villas: Superior Villa, Deluxe Villa and Prestige Villa. And if there's a few of you to fill the bedrooms, the villas work out to be really good value.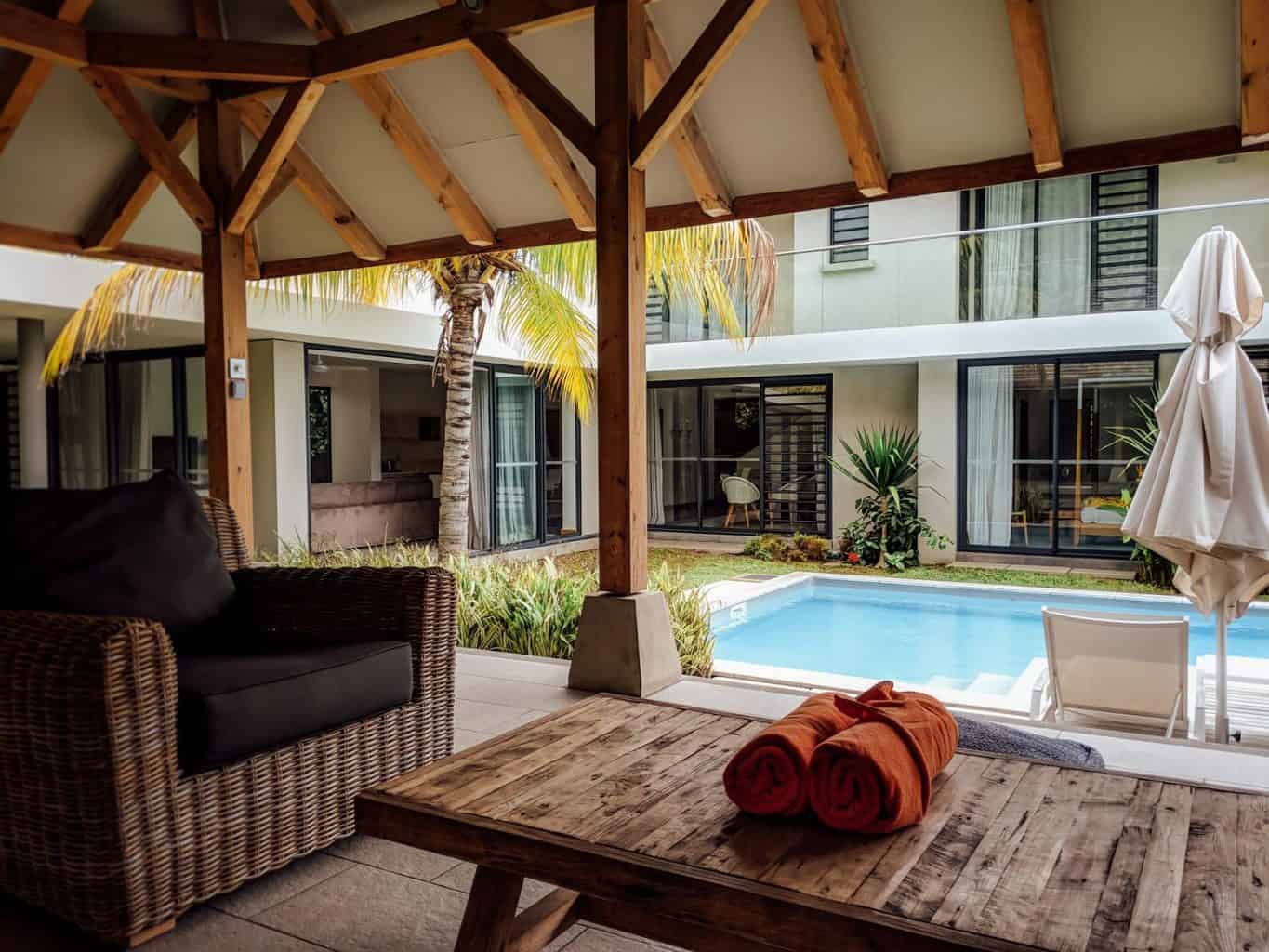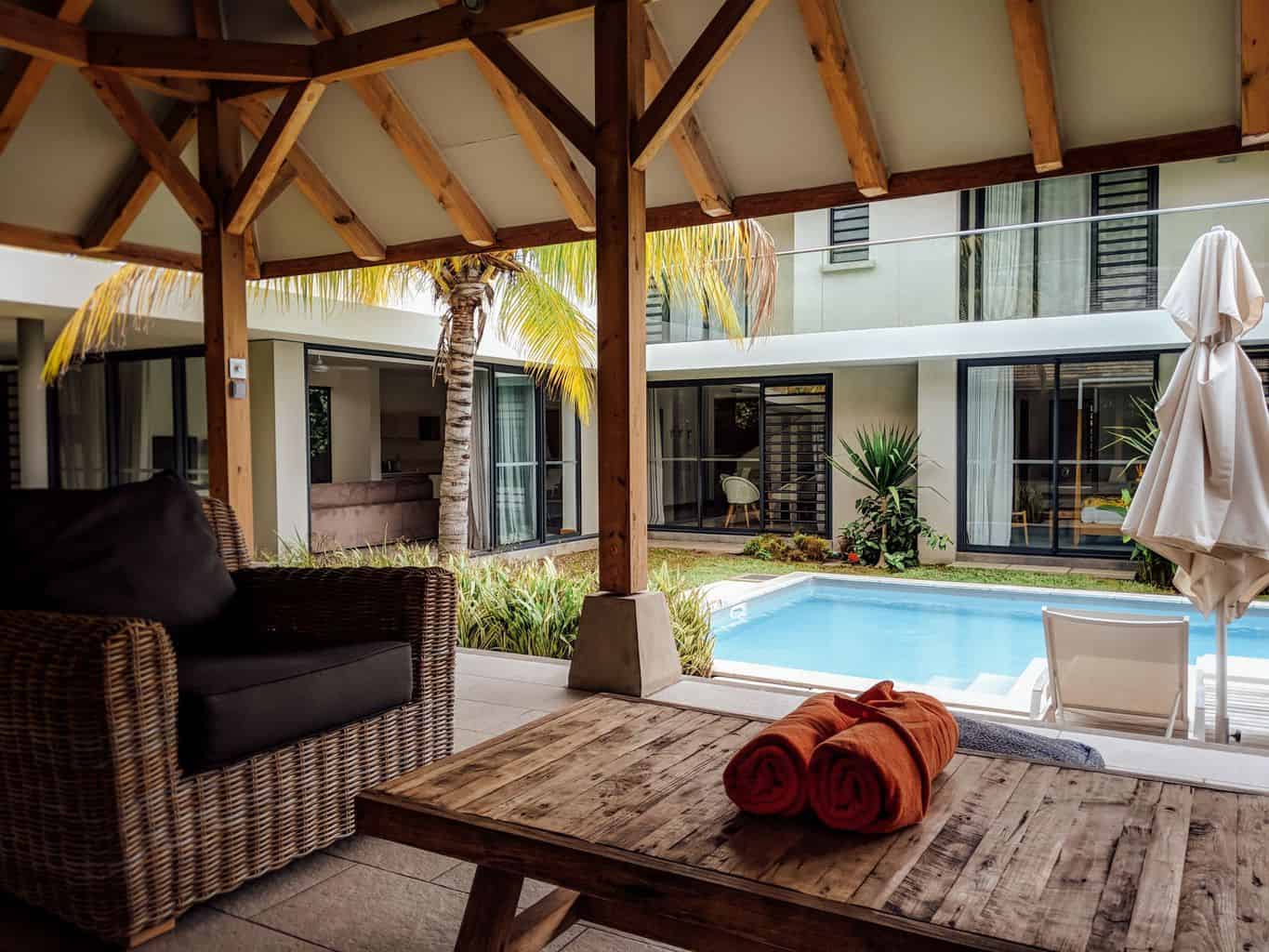 5 Reasons You Should Stay At Marguery Villas In Black River Mauritius
I spent a truly fabulous week at Marguery Villas; here are five reasons why I think you should stay there too.
1. You have the luxury of a private pool in your own exotic garden
How often do you come across accommodation in Mauritius that has its own private pool set in a lush tropical garden?
I was very impressed with the fact that all of their villas had this, along with a typically Mauritian style gazebo for optimal lounging.
The garden attracted all sorts of stunning birds that would poke their beaks into the base of huge flowers for nectar. A sight to behold and wonderful to get so close to the local fauna.
And our garden wasn't overlooked by anything or anyone, ideal if you want to sunbathe topless!
2. It's in a truly stunning setting
Nestled on the west coast of Mauritius in Black River, Marguery Villas is a cocoon between sea and mountain.
The views surrounding the site are of verdant hills and lush vegetation, it's totally exquisite.
What I particularly loved is that it's away from the sprawling and often noisy pockets of mainstream tourism you find dotted around the island.
Instead, Marguery Villas is in a little village that remains local and authentic.
3. Marguery Villas minimise their impact on the environment
I was very pleased to learn of the ecological measures these guys undertake.
For example, all hot water throughout the resort is generated by solar panels. The pools operate with a chlorinator salt system i.e. chlorine production by electrolysis, which means a minimal use of chemicals.
Waste water from the site is treated at a plant and then recycled for irrigation of the gardens. And all the technical vehicles that scoot around are electric.
Even the table water is produced on site through a water filter and offered free of charge to customers, pretty much eliminating the need to buy plastic bottles.
4. You can get homemade Mauritian food delivered to your villa
The on-site chef Sunny can rustle up the most traditional flavours of Mauritius, and bring them to your villa for either lunch or dinner.
This is such a great service, especially for your first night after what was most likely a long flight. The food was absolutely delicious and wholesome, just like my Mauritian mum makes!
If you want to replicate these recipes at home too, you can even book a cooking class with Sunny in your villa!
Another great service Marguery Villas offers is that you can order groceries before you arrive, as well as during your stay.
So your fridge is stocked as soon as you get there. There's a shopping list available at the concierge.
Otherwise, the local supermarket is just a 10 minute walk away and they sell wonderful ready made Mauritian food.
We made full use of the self-catering facilities, choosing to buy curries and pickles from the supermarket for our evening meal, every day we were there.
5. It's ideally situated for exploring the island
Mauritius is longer than it is wide.
So if you intend on exploring the island (I highly recommend hiring a car), it makes sense to avoid staying in the north or south, and instead choosing the east or west.
This means you'll be optimally based to get to any other point on the island within 90 minutes or so by car.
For example, the drive from Marguery Villas to Grand Baie (the main tourist area on the island in the far north) is around one and a half hours.
To get to the east coast of the island takes around the same time. And these are probably the furthest points from the villas.
Have you ever been to this beautiful island and if so, did you visit Black River Mauritius? What type of accommodation in Mauritius (or on holiday in general) do you usually go for – a hotel room or self-catered property? Have you ever considered a villa rental in Mauritius? Do you know of any other beautiful villas in Mauritius you would recommend? Let me know in the comments below!
Disclaimer: Some of the days I stayed at Marguery Villas were hosted by the property. All opinions and images remain my own, as always.
You can check out the rest of my hotel reviews for some more travel inspiration.
Still hungry for more?
Don't forget to subscribe to my YouTube channel!