Last Updated on November 17, 2022 by Leyla Kazim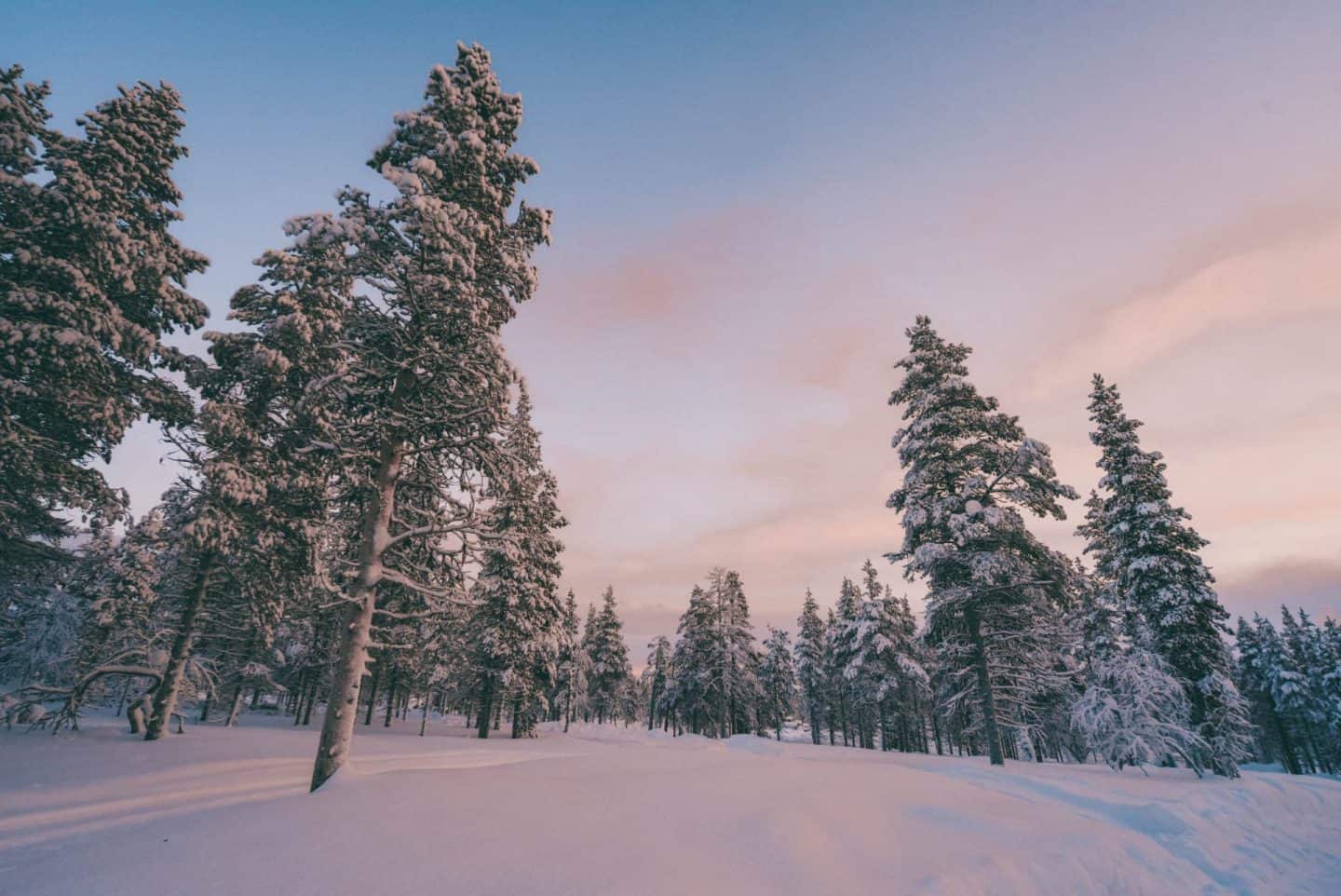 This is a sponsored post in partnership with Inghams Holidays. All views, text and images remain my own, as always. This truly felt like the most magical of trips – Saariselkä has got to be one of the best Lapland destinations out there. I would highly recommend this Inghams trip to anyone.
I have never been anywhere like Finnish Lapland in winter. Not even close. In January I paid my first ever visit to one of the Lapland destinations with Inghams, and I'm still trying to process it.
The magical landscapes, the ethereal light, the raw elements, the baby reindeer, the howling huskies. The inordinate amounts of snow.
A trip to Lapland Finland needs to be on everyone's bucket list. But it's also one that throws up a lot of questions.
Just how cold are we talking? Do I have to bring special clothes? What are my chances of seeing the Northern Lights? What's the cuisine like in Finnish Lapland? How much does this kind of holiday with Inghams cost? Where even is Lapland?!
I've attempted to answer these questions and more from what I learnt during my trip with Inghams. I hope it's a useful guide but if there are any questions I haven't answered, please just shout in the comments below.
The Definitive FAQ Guide to Winter In Finnish Lapland
1) Where is Finnish Lapland?
First, a quick geography lesson (it was never my strongest subject).
Lapland is a region, not a country. It covers northern Sweden, Finland, Norway and part of Russia's Kola Peninsula. To put its size into perspective, Lapland is as big as Belgium, Holland and Switzerland put together. In Finland, this region takes up about a third of the whole country.
Lapland destinations are very sparsely populated due to the extreme winter weather. The local indigenous people are called Sami (or Saami) and they've managed to preserve their traditional reindeer-herding lifestyle for centuries, as well as their unique Sami Lapland language.​
Only 3.6% of the Finnish population lives in Lapland Finland; around 184,000 people call the region home.
2) What's the best destination in Finnish Lapland to visit?
If you've had a quick Google of Finnish Lapland, you might have come across the capital Rovaniemi. This is the ultimate destination for undiluted and full throttle Father Christmas experiences. It is the only official town of Santa Claus because it is, in fact, where he lives 👀
It is therefore both extremely busy and obscenely expensive during December.
I haven't been myself. But I've heard it's commercialised and full of endless throngs of families and children high on the distilled Christmas spirit that saturates every inch of this place at that time of year. If that's your jam and you have the funds, I'm sure you would love it.
If you instead want to visit one of the Lapland destinations that allows you to immerse yourself in the unique landscape and otherworldly stillness, Saariselkä is a great shout.
Saariselkä truly feels like you are in the remote Arctic wilderness, a million miles from anything you've seen before. It's one of the Lapland destinations that feels like another world entirely.
It's also the northernmost developed resort in Finnish Lapland, a full 260km north of the invisible line that marks the Arctic Circle. Which means even better chances for seeing the Northern Lights (more on that further down).
It's an exceptionally friendly and uncommercialised resort with a unique frontier atmosphere and several key properties that are all just a few minutes drive from each other. But what's key is that it's only a 30 minute drive from Ivalo Airport.
The town is surrounded by the Urho Kekkonen National Park and has a great little supermarket, local crafts souvenir shop, restaurant and coffee shop.
3) How do you get to Lapland Finland, which airport do you fly into?
Reaching such a remote, northerly and snow-covered territory sounds like it might take an actual Arctic expedition to get to. Geared up and traversing the tundra for days like wildlife film crew from a David Attenborough documentary.
The reality couldn't be more different. Getting to Finnish Lapland is as easy as getting to any other European destination. A direct Finnair flight from Gatwick Airport gets you to Ivalo Airport in around three and a half hours. And then Saariselkä is just a 30 minute drive from there.
This is a seasonal route, with flights running twice a week on Thursdays and Sundays throughout the winter season, from early December until late March. Our flights were booked and included as part of the Inghams package.
Ivalo Airport is an experience in itself. The plane we landed in was – from what I could see – the only plane in the airport. And the tarmac was completely covered in snow. Which means you get the sense of thrilling isolation as soon as you step out of the aircraft.
4) How do you get around on the ground and transfer to your hotel from Ivalo Airport?
Pretty much all of the activities available (more on those below) are within walking distance of the hotels. And the properties themself have restaurants. So the answer to the question is, you walk.
And this is part of the reason Saariselkä is one of the best Lapland destinations. There is no time wasted travelling for hours to get from one point of interest to another.
After a day of activities, you head back to your room, maybe spend some time in the hotel sauna, then walk a few meters to the restaurant for dinner. And if the activity you are doing is based a bit further away from the hotel, they will sort out the transport.
If you choose to stay in more than one property during your visit (as I did), the hotels can provide pick-ups to get you from one to the other.
And the same goes for transfers to and from Ivalo Airport. There are also taxis available too – you can ask your hotel reception to book if you need one.
5) What's the winter landscape like in Lapland destinations like this?
In Lapland destinations this far north during January, the sun finally fully rises around 11am and sets at 2:30pm. During this time it barely skims the horizon, in a perpetual state of sunrise and sunset. If it's a clear day, it will cast an ethereal dusky pink glow that reflects off of everything.
Daylight is bookended by drawn out twilight that's in no hurry to fade, where the sky glows a deep blue and the snow seems almost luminous in the oblique light.
There is a magical stillness in winter, the vast depths of snow absorbing sound and reflecting the resplendent heavens.
After dark, the moon and stars are piercingly bright if you luck out with a clear night. And if you stay for more than a couple, you have a really decent chance of witnessing the mesmerising swirl of the Northern Lights.
It took me a while to process the landscape, to compute what my eyes were seeing. Trees so still and laden with snow, swathed in the blaze from a blushing sky that they almost seemed to be superimposed onto my retinas.
Most of the time I felt like I was on a different planet entirely.
6) What's the weather and temperature like in Lapland Finland during winter?
It's cold. It's really cold. -20C (-4F) is standard (or 'mild' as our local driver liked to describe it), -30C (-22F) is not uncommon with windchill.
But as my guide once said to me at the start of a 15km hike across the volcanic systems of southwest Iceland through sleet and freezing rain, "there's no such thing as bad weather, just bad preparation".
I've held this wisdom close to me ever since. Don't be fearful of extreme weather or scary sounding Celsius. Get out and embrace nature's glorious elements – it will invigorate you like few other things can.
Sometimes the skies were clear. Sometimes the cloud cover was impenetrable, the line between sky and snow-covered land blurred as each matched the other to the exact shade of off white. Which was yet another beautiful sight to behold.
And sometimes it snows, which you would hope.
(You might want to brush up on the names of Santa's Reindeer if you're going to be meeting them for the first time, to avoid any awkward moments)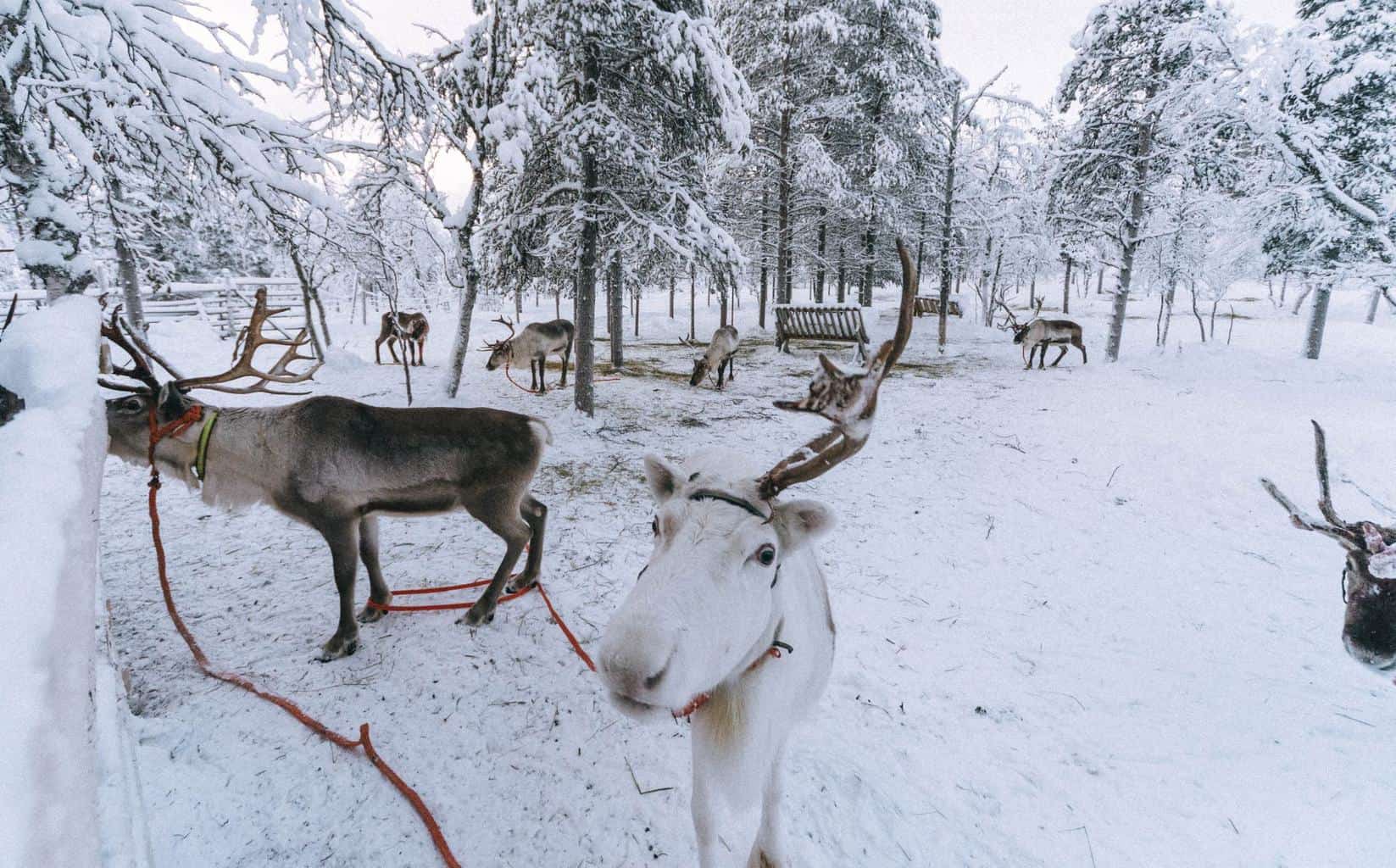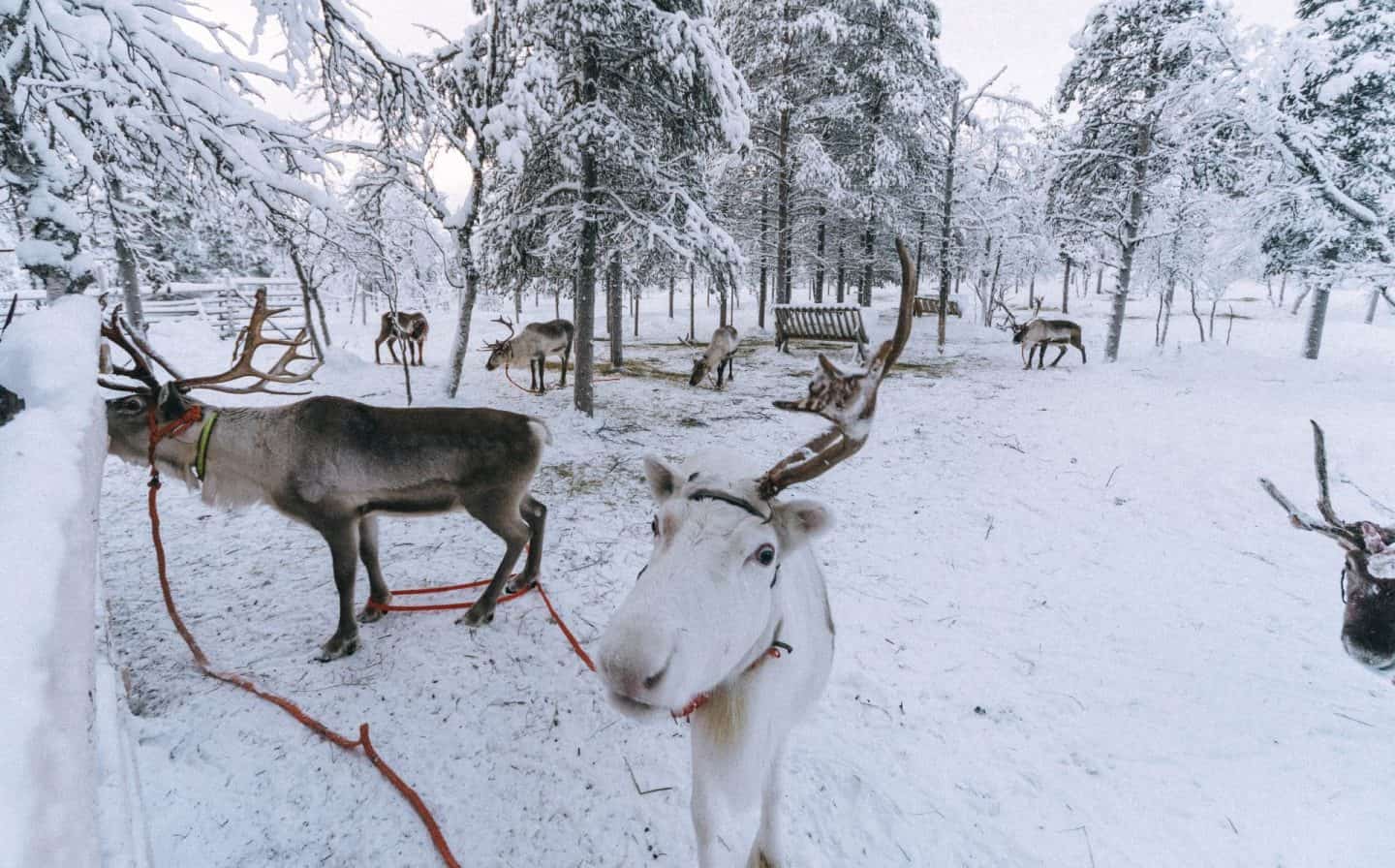 7) Do I have to bring special winter clothing on a trip with Inghams?
This was one of my first questions. Would I have to buy a whole load of expensive winter gear that I might never use again? I'm not someone who skis, so I don't already have all this stuff.
The answer is, no you don't.
All you need to take are a heck of a lot of thin thermal layers, plenty of warm jumpers, a solid pair of outdoor trousers and two pairs of gloves (one fitted pair and a thick chunky pair that goes over it). Then also a really warm winter hat, big sunglasses, scarfs or fleeced neck warmers, and some sturdy outdoor hiking shoes or boots.
The rest of the gear you will need for the outdoor activities are available to hire from each hotel and are included in the price of the activities. You pick out your sizes the day you check in and hand them back when you check out.
These include one piece snow suits (which you wear as a final layer over everything else you're wearing), snow boots, thick wool socks, fleeced snow mittens and balaclavas.
What did you wear on an average day out in the cold in Lapland Finland?
The following was my standard dress for each outdoor activity.
For my upper body: five thin thermal layers (a combination of vest tops and long sleeve tops, some of them high necks – the brands I use are Uniqlo and Under Armour). Then three thin but warm jumpers (wool is best), and a jacket.
For my legs and feet I had two pairs of wool socks, plus a third extra long pair that come up to my knees. Two pairs of thermal leggings, plus long outdoor trousers. Then finally I put on my (outrageously coloured) snow suit over all of this. I did buy this especially for the trip, purely for the photography opportunities.
Then there were my snow boots which I already own. Plus two pairs of gloves (a thin HeatTech pair from Uniqlo and a chunky North Face pair) and my fleeced bright pink neck warmer that can cover my nose and mouth (brand is Buff). Then also ear muffs and my wool winter hat.
This is enough attire for you to stay out in -20C for a good few hours and not feel the cold too much.
Big tip: your extremities will need more protection
My one tip for staving off the Arctic temperatures in Lapland Finland is pay attention to your extremities – your fingers and toes. These are the bits of you that will feel the cold when outside for a period of time, no matter how many layers you're wearing.
So it is totally worth buying finger and toe warmers, those little packs that heat up after you snap them. Put them under your toes between a layer of socks, and also in your gloves, and it will makes the world of difference. They're really cheap to buy online and stay toasty for several hours.
You will thank me later.
8) How much snow can I expect to see?
I've never experienced snow so deep that it actually reaches window ledges. Or that comes up to my ass, and then some.
During a break in a morning's snowmobiling, I hopped off my skidoo to venture a little way from the snow-ploughed roadside. I was after a snap next to some stunning trees. It was tricky to walk through with the snow coming halfway up my shins.
But after the photo was taken and I retraced my footsteps back to the road, one particular step I took had the snow swallow my leg up right up to my butt cheeks. I'm pretty sure there was more snow beneath that too.
I experienced an endless soft quilt of pristine and perfectly powdery white snow everywhere I went in Lapland Finland. It's weighted on the trees, perfectly stacked on any undisturbed surface area and its call to just hurl yourself into it is hard to resist.
And if there's snowfall overnight, footprints and paths disappear under the dusting to reveal an even more enchanted Narnia than the day before.
The snow season in Lapland destinations begins in November and lasts at least until May. During January and February, there is almost always snow in northern Finland.
9) What properties did you stay in?
I stayed at two properties during my four night trip with Inghams, two nights in each.
Muotka Wilderness Lodge
Muotka Wilderness Lodge is a lovingly renovated family-run property 15km from Saariselkä village and a 35 minute drive from Ivalo Airport.
It's perched on the edge of the pristine Urho-Kekkonen National Park. You're guaranteed minimal light pollution and an increased chance for seeing the Northern Lights, simply by stepping outside your door.
They also have 'arora alert' devices available to take to your room. These are little gadgets that start beeping if the aurora are out above the hotel – a really clever way to let guests know quickly to get the heck outside and look up.
Wifi is only available in the main lodge area and not in the rooms. Which is a great excuse for a digital detox. But 4G is available everywhere.
I stayed in the wonderful Superior Room with Sauna, which is a log cabin with its own private sauna. I love the way the Finns sauna, I could do it all day; I said hello to it with a little squeal.
For a good hour before bed I got myself roasting hot, then stood under an ice colder shower, and repeated. One time I decided to brave the elements and ran out of the cabin to lie in and cover myself in snow in place of the shower.
Except I was greeted with a pair of blinding car headlamps staring straight at me as soon as I opened my cabin door. It was too late to turn back, I'd already committed. So I proceeded to drop and roll around in the snow in my bikini, whilst yelping from the shock, right in front of the car.
I'm thankful I didn't lock myself out.
They also have a large smoke sauna and ice pool for dunking, a real highlight
What I particularly loved about Muotka Wilderness Lodge in Lapland Finland is they have a traditional and large two-level smoke sauna.
A smoke sauna (savusauna) is a special type of sauna without a chimney. Wood is burned in a large stove and smoke fills the room. When the sauna reaches the desired temperature, the fire is allowed to die and the smoke is ventilated out. The residual heat of the stove is enough for the duration of the sauna.
Just a few feet from the sauna down a slippery track, there is an ice pool. It is literally a hole cut out of the snow and ice, with precarious ice covered steps and a rope to help you lower yourself into the shallow and freezing water, once you're roasting from the sauna.
I loved this ice pool and how authentic and rustic it felt. Our group dunked a few times and even skinny dipped after dark, our whelps echoing into the luminescent night of this most exquisite of Lapland destinations.
Star Arctic Hotel
Star Arctic Hotel is a modern and stylish hotel at the top of Kaunispaä fell about a 25 minute drive from Ivalo Airport. It has outstanding views over Saariselkä below. The balcony of the main building where the restaurant is provides the ideal spot to capture the majesty of a Finnish Lapland sunset – entirely breathtaking.
The really special thing about this hotel are their Aurora Glass Cabins. Compact and perfectly formed little cabins with glass roofs that face north. Which means that should the Northern Lights come out to play during your stay, you can view them from the comfort (and more importantly, warmth) of your bed.
The hotel also has a sauna (obviously) which is free to book for you and your group if you want a private session. And on the other side of the sauna window there is an outdoor jacuzzi, which is huge amounts of fun.
Sitting in a cauldron of hot water whilst outside in a blizzard with good beer and good company is an excellent way to spend an hour or so before dinner. The water in my hair from the sauna froze and made me look grey – COOL.
Staying in a property with a glass roof is something I think is really worthwhile and worth the cost – see Northern Lights point further down to find out why.
10) What's the food like in Finnish Lapland?
The hotels in Saariselkä have their own on site restaurants, so it's generally at these you will eat your meals. Which means you don't have to travel through the wilderness to get fed – ideal.
Both hotels serve traditional Lappish cuisine and I thoroughly enjoyed the food I ate.
The format at the Muotka Wilderness Lodge restaurant is buffet style, with dietary requirements catered for. Think hearty dishes like reindeer stew, locally sourced fish and apple crumble. With a cracking Scandi-style breakfast spread too.
They offer full board (breakfast, lunch and dinner) and half board (breakfast and dinner). They also have a bar for snacks and drinks that's open all day.
The restaurant at Star Arctic Hotel was also casual with a buffet breakfast, but had an a la carte menu for the evening meal. They source natural ingredients from the local area including fish from the Inari region and reindeer from traditional Sami farms.
Their full menu – originally crafted by Finnish Michelin Star Chef Jouni Toivane – combines local Lappish flavours with popular modern cuisines. The reindeer sirloin with slow-cooked reindeer shoulder was particularly good.
11) What activities are available at these Lapland destinations, and which are included with Inghams?
There's a full range of daytime Arctic activities available at both of these properties. Think husky, reindeer and snowmobile safaris. Or traversing the Finnish Lapland landscape by snowshoe or cross-country skis on a network of over 300km of prepared trails.
And in the evenings there are aurora hunts where expert guides will take you in search of the Northern Lights by minibus, snowmobile or snowmobile-pulled sled.
When booking with Inghams, some activities will be included in the package
For example, their 3 night, 4 day short breaks include a multi-taster Lapland experience: snowmobiling, reindeer and husky sleigh rides. Along with a snowshoe experience and a private jacuzzi session with massage.
On top of the paid experiences are all the amazing activities you can occupy yourself with that come at little or no cost. Some of my favourites include: sitting by the open fire with a good book and glass of wine, playing in the snow, exploring the walking trails, star gazing.
You could (and should) also use the sauna and ice pools, photograph the incredible landscapes and watch the epic sunsets. And you can even attempt Europe's longest toboggan run at Star Arctic Hotel, free for guests.
12) What were your favourite activities on this Inghams trip?
Husky ride in Lapland Finland
Without question, my favourite paid activity was the husky ride. The racket the dogs make when they know they're about to go on a run is deafening. They bark and howl and whimper (but with absolutely no aggression whatsoever) because they simply cannot wait to start. Running is all they want to do, all of the time.
Siberian huskies are originally bred in north-eastern Siberia to pull heavy loads in harsh conditions. They're a more recently introduced way of traversing the snowy tundra in Finnish Lapland. They're here specifically for the tourist trade, rather than being a traditional form of travel – that accolade goes to the reindeers.
But sledging with huskies is, in my opinion, unmissable
It was fast and exhilarating and once the dogs start running, they stop barking. You race through magical landscapes with no engines and no petrol. It is quiet, fast and thrilling. And the dogs are both stunning and so very well behaved around people.
Five or six pairs of dogs pull a two-man sleigh, usually in a convoy following a lead guide. One person is the "musher" (or driver) who stands up behind the sitting passenger wrapped in warm furs. And you can swap these roles half way through.
My only niggle is that our particular ride didn't last long enough (about half an hour) and didn't go fast enough. We were behind a guide leading the convoy on a snowmobile, who was travelling way slower than the dogs had energy for.
I had my foot hard on the sleigh break the entire time. All I wanted to do was release it and let the dogs run at the full pelt they were desperate for. I would suggest asking for a faster and longer ride if you think you would enjoy this. Which I'm certain you would.
Explore Lapland destinations by snowmobile
My second favourite activity was snowmobiling. It was also our longest. We were out for about four hours with a stop for lunch, setting off whilst it was still dark at around 9:30am.
Because we travelled an impressive distance, it was during this activity we passed the most flawless and electrifying landscapes of them all.
A huge network of trails, extending hundreds of miles through forests, past frozen lakes and over fell highlands, makes this region perfect for exploring by snowmobile.
Excursions range in length from a couple of hours to a few days. They are not quiet, and they make a disconcertingly intrusive impact on this idyllic, silent landscape, but they are very fun and a fast way to travel.
No previous experience is required and the snowmobiles are very easy to operate – just a gas lever and a break lever. But you do need a driving licence and you need to be over 18 years old to drive one.
You usually ride two up, with one passenger straddled behind the driver. Helmets and warm clothing are provided, and tours drive in a convoy following a lead vehicle.
I'd say the duration of this activity could have been a little shorter – you certainly start to feel the cold once you're out in -25C after a couple of hours.
Visit a reindeer farm and ride a reindeer-pulled sleigh
This was cute but I would say more suited to families and children rather than adults. Unless you just really want to get close to the reindeer.
Laplanders have long depended on reindeer for travel as well as for food. Open sleighs are usually pulled by a single reindeer attached to wooden shafts with a traditionally decorated harness.
The tourist experience involves being wrapped up in furs and towed in a stately procession along snowy forest tracks. You'll usually follow a lead sleigh or have a driver on board.
It's not the fastest of rides, but it's certainly smooth. Our particular ride was only a few minutes long and lapped the farm. It was a missable activity in my opinion, but it was fun to feed the baby reindeer and learn about Lappish culture from the guide.
Experience the unmatched invigoration of a sauna followed by an ice pool dunk
Saunaing like the Finns is one of my favourite things to do in Finland. I first experienced it when I visited Finland in the height of summer. I quickly became addicted to the natural high you get from getting roasting hot then submerging into really cold water.
Some people enjoy the sauna experience less than others, but I could honestly do it for hours. I find saunaing is best enjoyed in the company of others – it's meant to be a social activity after all.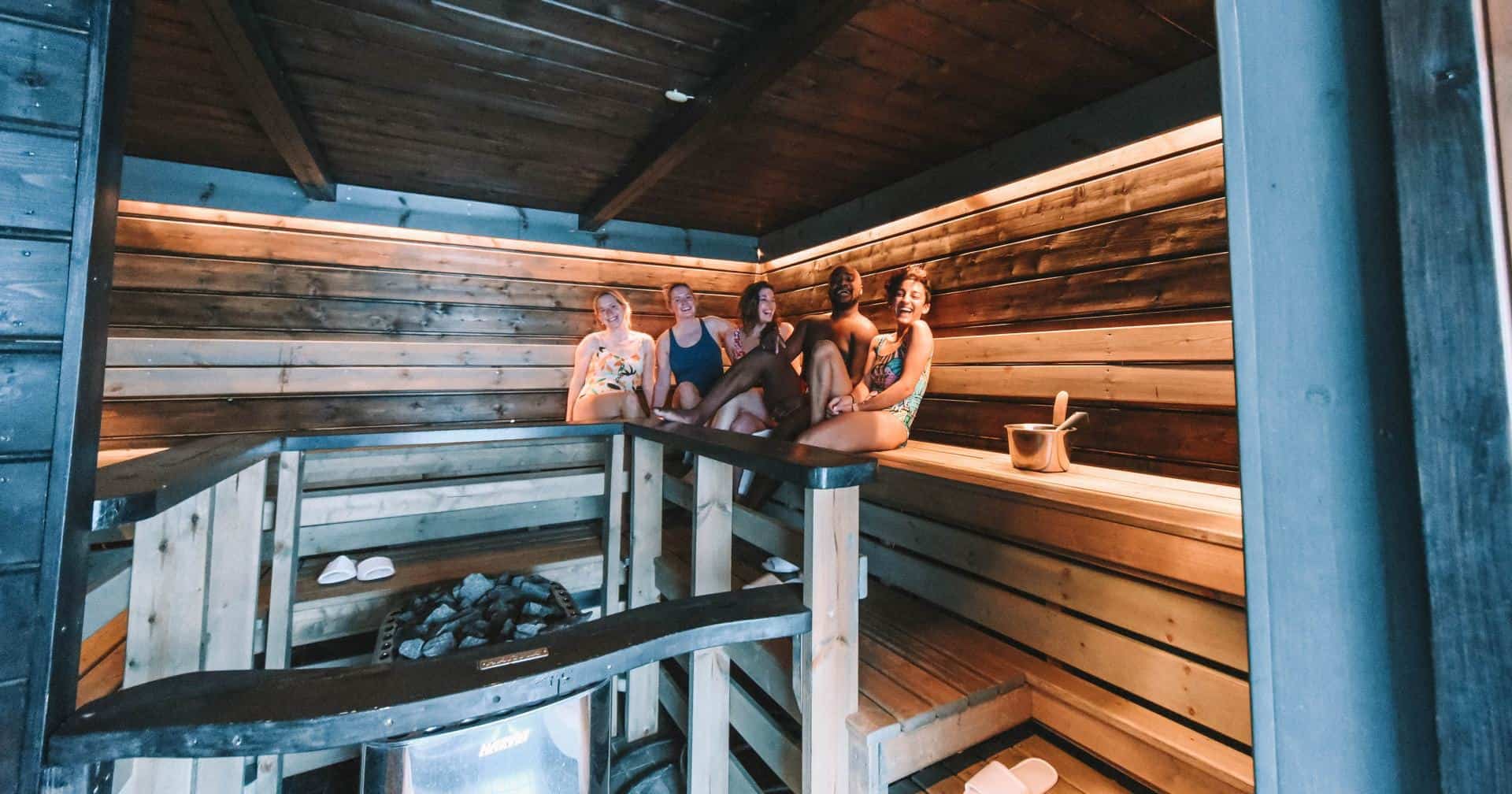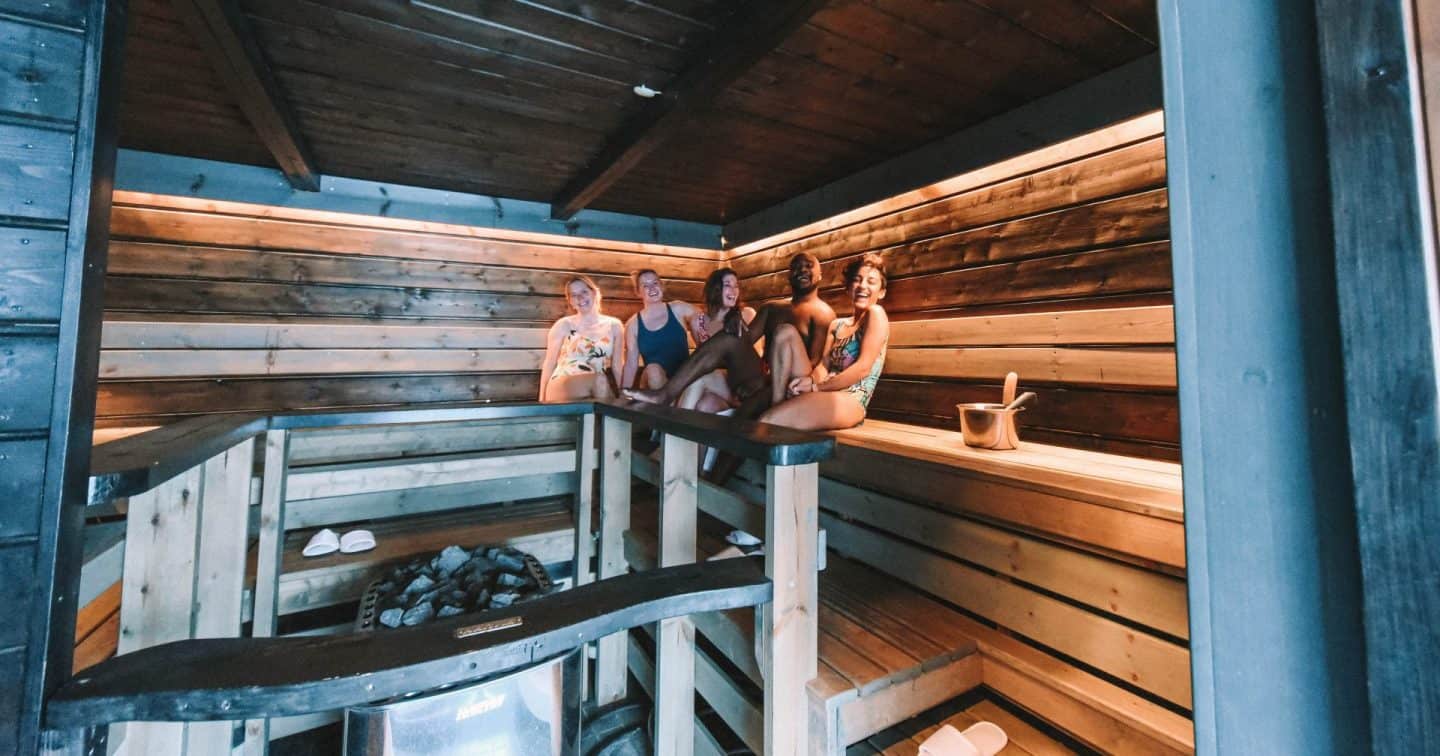 And don't worry, it's not like a Japanese onsen where you have to be naked. Going in your swimwear is absolutely no problem. But if you do want to be naked with just a towel, that's fine too.
My tip would be to go in with a few beers and great company and you can easily while away a few hours.
13) What kind of traveller is this type of Inghams holiday best suited for?
There is no question that Lapland Finland in the winter time is an achingly romantic destination. So I would say first and foremost, a trip like this is perfect for a couple's getaway.
But it's also really ideal for a group of friends, as long as you're willing to share a room with someone. Most of the activities lend themselves to group dynamics as you're often in a convoy or paired up with another person.
And sauning with friends is the best way to sauna.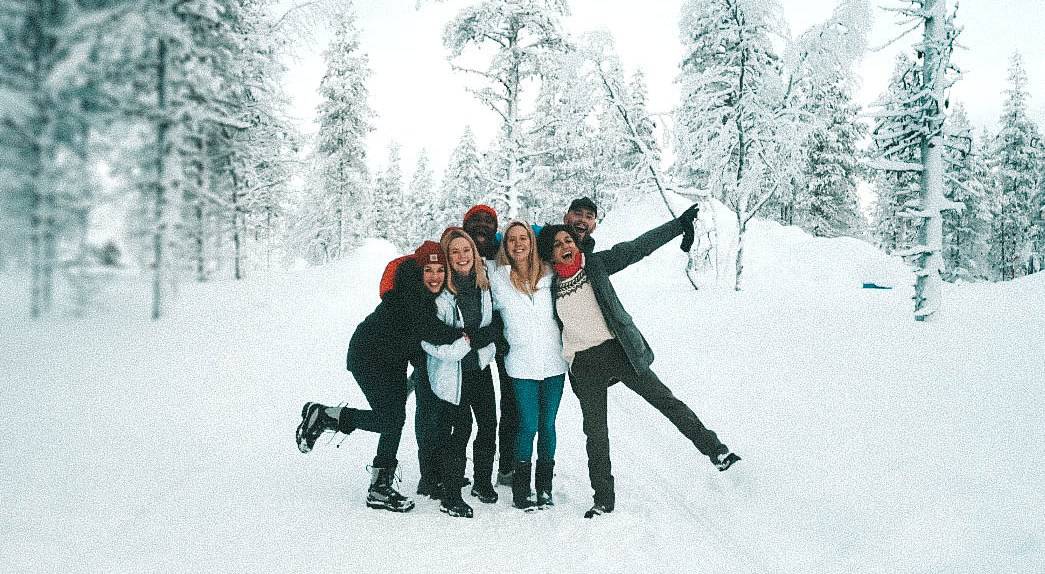 And families too, of course. The little ones will likely never have seen so much snow and could probably spend all day playing in it and doing little else.
There is certainly space for the solo traveller on an Inghams holiday like this too. Visiting Finnish Lapland is the ideal trip to get away and enjoy some precious alone time whilst immersed in an awe-inspiring environment. But the costs will invariably be higher if you're occupying a room on your own.
14) What's the best time of year to visit Lapland destinations like Saariselkä?
Forget – if you can – Father Christmas. He may be the main attraction for the vast majority of visitors crossing the Arctic Circle towards the end of the year. But Lapland destinations have a lot more to offer than elves and grottos.
The most expensive time of year to fly into Ivalo Airport and visit Finnish Lapland is December and over New Year's, so avoid that if you can.
My advice would be to head over any time from mid-January until the end of February. My trip was from 19th – 23rd January. Everyone will be back at work after the Christmas break, and there is pretty much guaranteed snow in Finnish Lapland during these two months.
But as with any holiday planning, to keep the costs down, try to avoid school holidays and Valentine's Day if you can.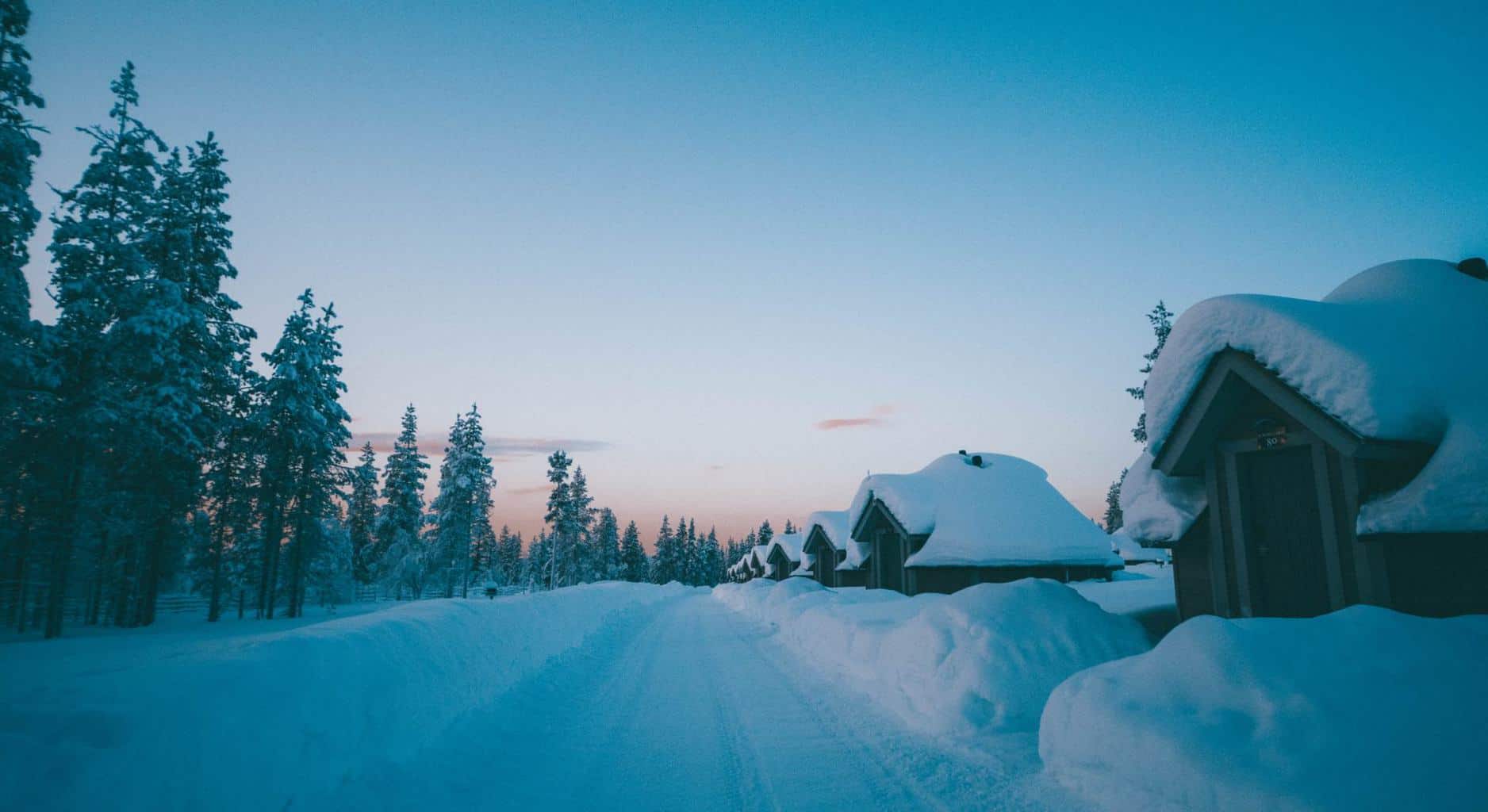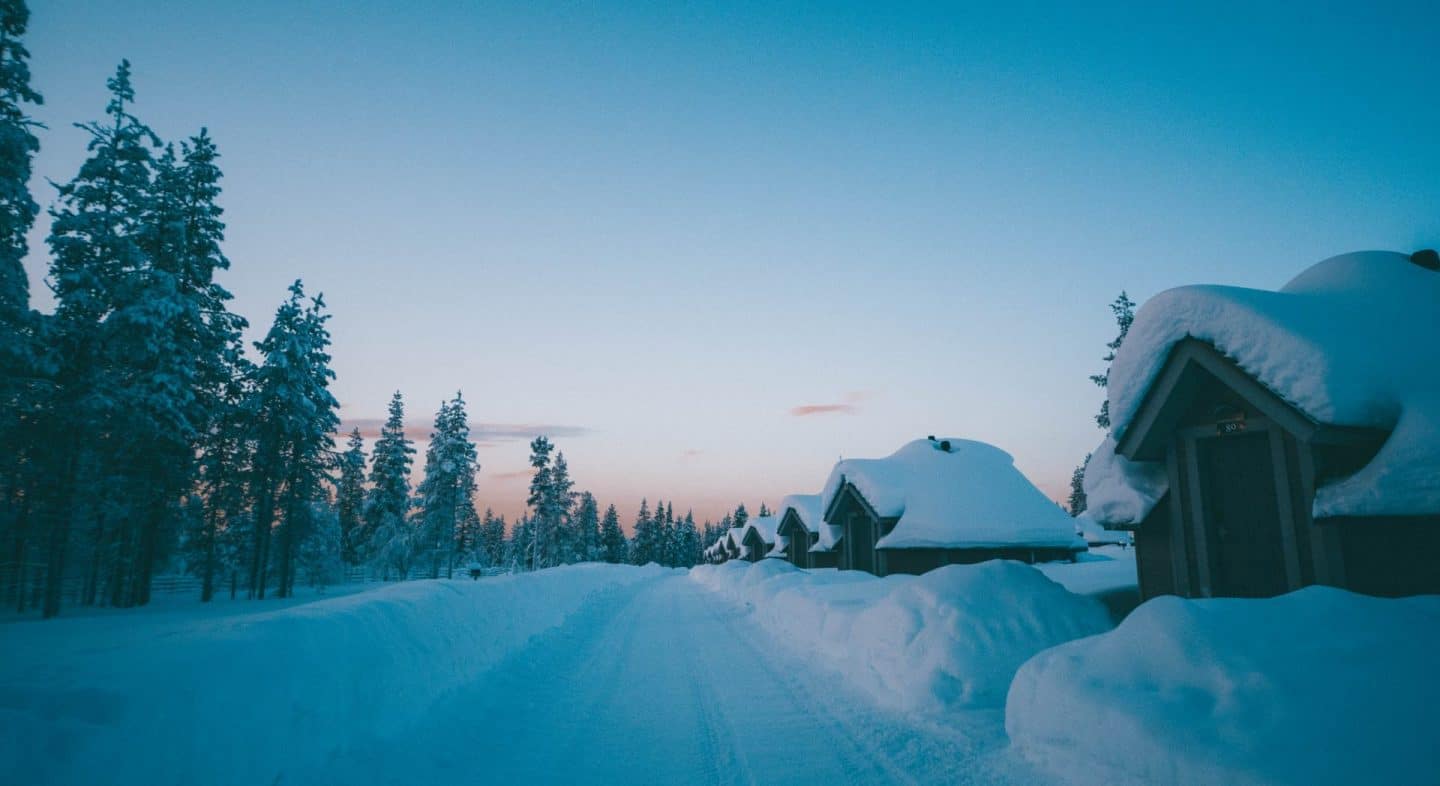 15) How many days would you suggest for a visit to Finnish Lapland?
When booking with Inghams you can select a 7 nights package or a long weekend 3 nights package.
With the latter, you start your holiday on a Thursday with a flight from London Gatwick to Ivalo Airport. You then return to Gatwick from Ivalo Airport on Sunday. It's a really neat amount of time to pack your itinerary with activities, whilst also being there long enough for a decent chance of Northern Lights action.
If you want to make a real holiday of it, then 7 nights in this most wonderful of Lapland destinations would be stellar. The two options for this package are spending all 7 nights at one property, or splitting the week across two.
This gives you more downtime around the activities, and an even greater chance of seeing the aurora.
I experienced something slightly different to these, staying for four nights in total across two properties.
16) What are the chances of seeing the Northern Lights in Lapland destinations?
The further north you are, the better your chances of seeing the Northern Lights
In Finnish Lapland the lights shine approximately every other clear night between September and March. In southern Finland the chances are reduced drastically, the aurora coming out to play only on about 10-20 nights a year.
This goes to show just how significant a role being that far north plays in your chances of seeing them.
So if you stick around in Lapland Finland for more than a couple of nights and you luck out with clear skies, you have an excellent chance of ticking them off the bucket list.
I've been searching for them for years…
I've been desperate to see the Northern Lights since I first learned about the solar system as a kid. DES-PER-ATE. I even studied them in my Astrophysics degree, but I had never seen them with my own eyes.
I've tried several times before. I've braced the elements on excursions in the blistering cold night to 'hunt' aurora, in Iceland, Sweden and Canada. But I've never had any luck, not even a faint hint. I now believe that's largely down to not having been far enough north.
I'd already resigned myself to not seeing them on this Inghams trip to Finnish Lapland, because it was easier than hoping there was a chance.
But then, on our final night before a 5am alarm call to take us to the airport, it HAPPENED.
After all my years of trying, in the end I got to watch and photograph them for hours from the comfort of my glass-roofed cabin at the Star Arctic Hotel. They were bright and they were out all goddamn night.
Sometimes static across the whole sky, sometimes moving like murmurations. Growing from the horizon, moving in bands. Swirling and dancing against the starry black night. Complete silence. Not a cloud to be seen.
It was a truly cosmic experience and it probably made my decade.
17) Was it easy seeing and photographing the northern lights?
It was really easy. It turns out my Google Pixel 3 has an 'astronomical' mode. When I held it still against the glass roof pointed towards the dark night for a couple of seconds, it automatically switched to this setting.
When you take the picture, the exposure is for over a minute and of excellent quality. As long as you keep the phone absolutely still.
Otherwise, the settings on my DSLR were quite simple to set up too. First thing's first, you absolutely need a tripod. Then I had it on the highest aperture my lens went to (2.4) and an ISO of 100. Then I kept adjusting the shutter time to see which result I liked best.
I think I had it on 30s in the end and set the camera up to take 9 images in a row at a time.
I have to say, the ease of photographing the sky was largely thanks to the fact I was in the warm.
I've tried to photograph the night sky on those aforementioned aurora excursions in other countries. Taking your gloves off, even momentarily to adjust your camera settings, is a mistake. My hands got so cold so quickly that I gave up after just a few minutes and retreated to the warmth of the coach.
It is for this reason, when visiting one of the Lapland destinations, I would really strongly recommend staying in a property with a glass roof.
There is simply no finer way to enjoy the aurora than flat on your back on a fluffy and warm bed.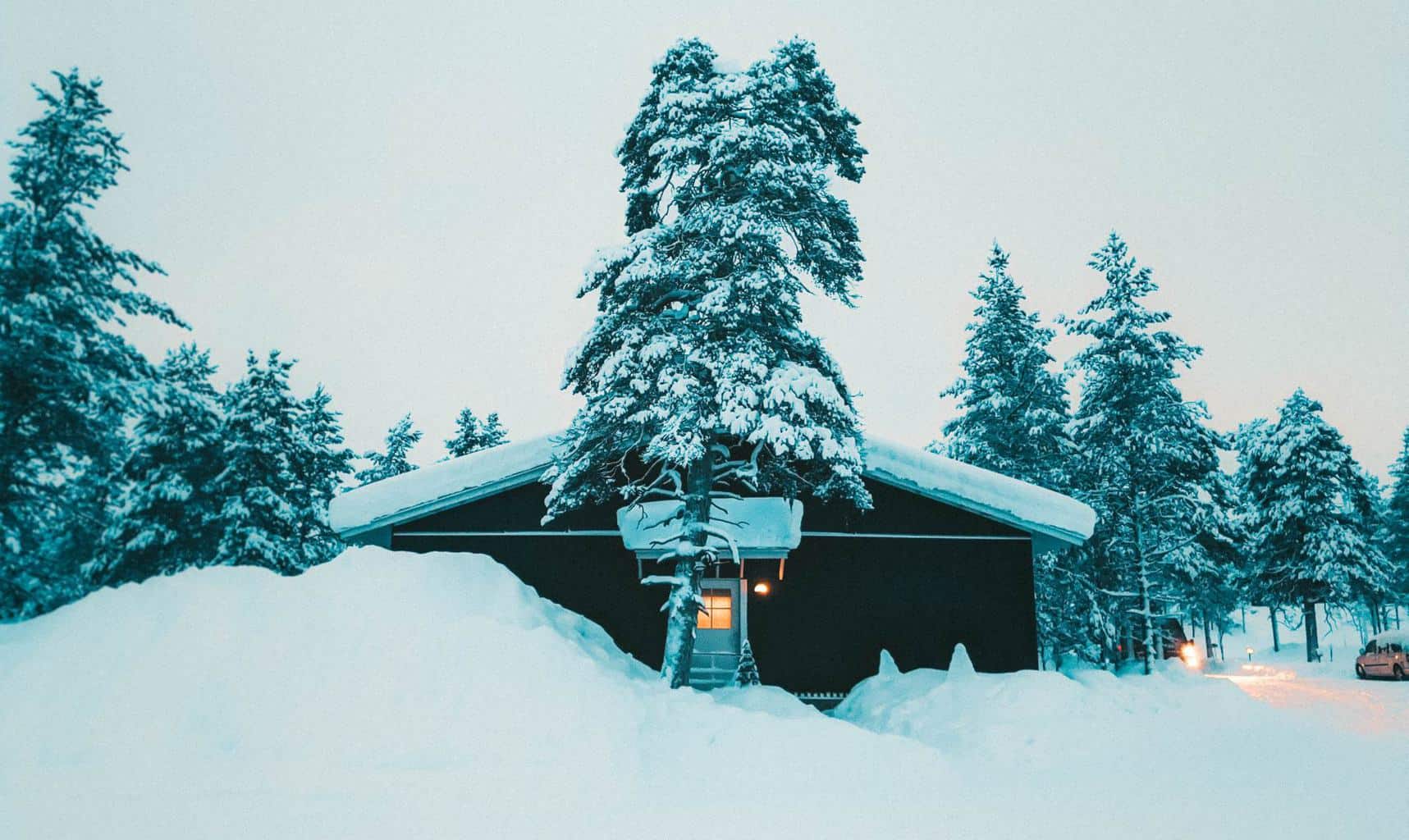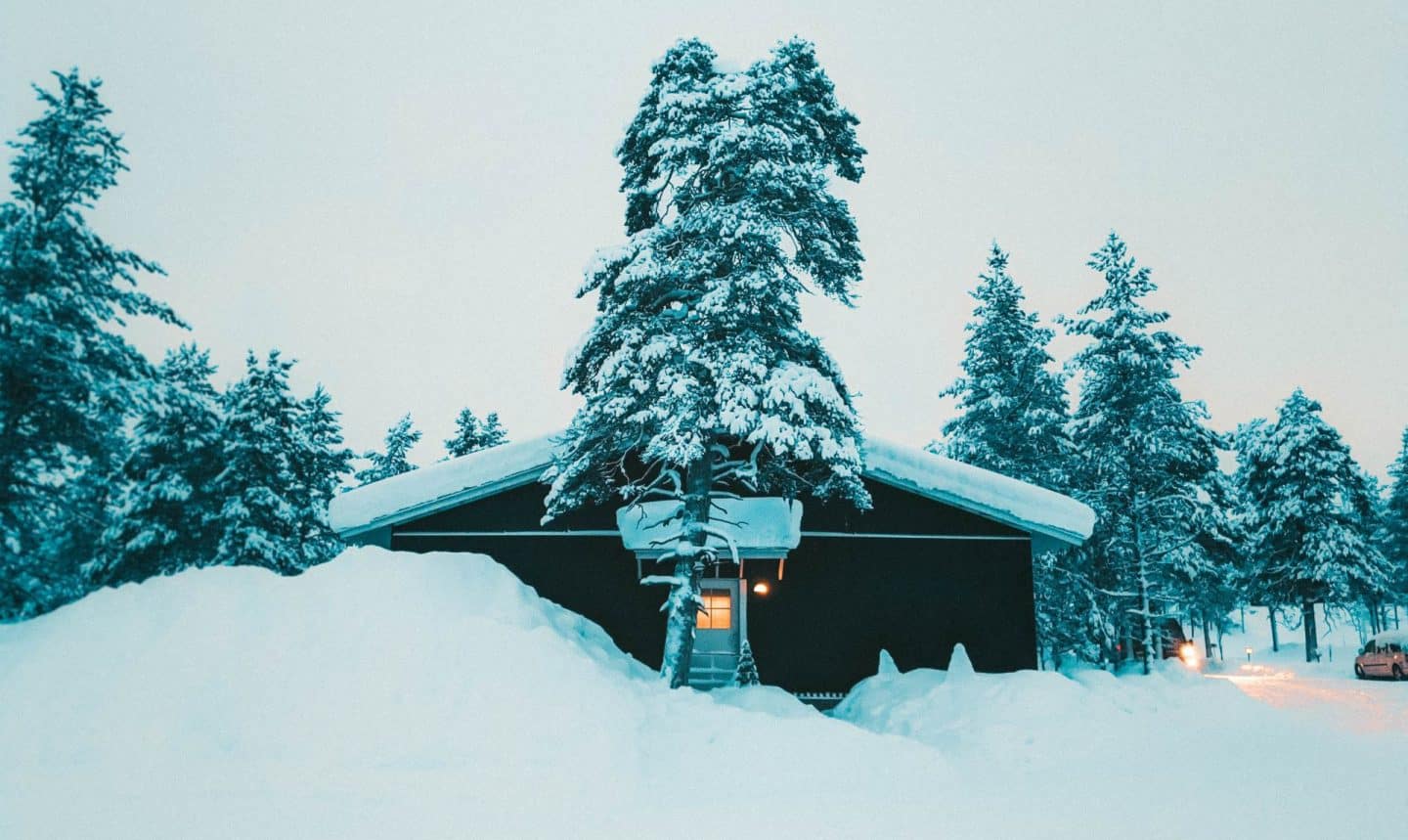 18) Do you have any other tips for visiting Finnish Lapland?
Apart from the finger and toe warmers I mentioned before (GET THEM), I would also suggest paying a visit to the well stocked Saariselkä supermarket at the start of your trip.
If you want to consume alcohol in the comfort of your room, in the saunas, out on your wonderings, or whilst you're being pulled on a sleigh to hunt for aurora, it will probably work out cheaper if you buy them from here rather than the hotels you're staying in.
19) How much does a holiday to Finnish Lapland with Inghams cost?
Inghams offers 3 night Lapland Short Breaks on a full board basis in Saariselkä. At the Muotka Wilderness Lodge the price is from £1,178 per person based on two sharing. And at the Star Arctic Hotel the price is from £1,284 per person based on four people.
The prices include return flights from London Gatwick to Ivalo Airport, airport transfers and various activities. For more information on the itineraries and how to book, take a look here or call 01483 938 047.
Have you ever been to – or do you have dreams to visit – Finnish Lapland? Had you heard of Inghams holiday operators before? Have you visited any other Lapland destinations, perhaps in other countries such as Sweden? What are your thoughts on the landscape in Lapland Finland? Where's the snowiest place you've ever been to? Let me know your thoughts in the comments below!
Don't forget to subscribe to my YouTube channel!
Hungry for more European travel inspiration?
Northern Europe
Austria
Spain